If you're planning a trip to Kerala to explore its art and culture, then give no second thoughts to Mavelikkara—it offers a rich and varied experience of art and culture at its best. The enticing package includes Kathakali, Buddhist relics, a palace and more.
Mavelikkara, hailed as the cultural capital of Travancore, has a lot more to it than you would have imagined. Situated on the banks of the Achankovil river, in the southern part of Alappuzha, Mavelikkara taluk has a great potential for tourism that is craving to be explored.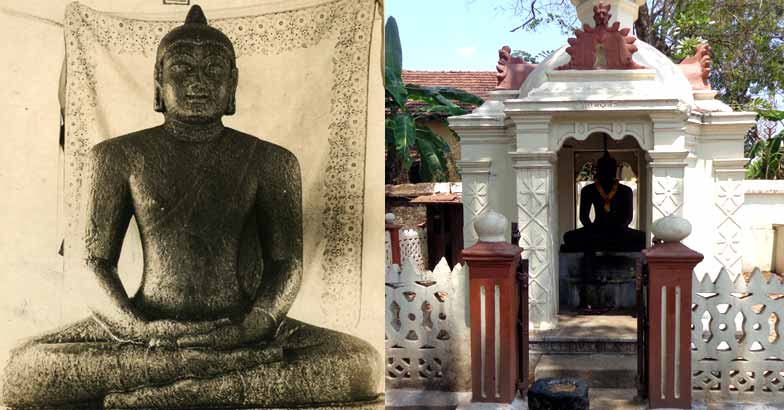 What makes Mavelikkara unique, is a junction name after Lord Buddha. It seems almost like a paradox to connect Mavelikkara with Buddhism when followers of that faith in this region are so very rare! Buddha Junction has earned its name from the tenth century statue of Buddha, which has attracted many a tourists to the place.
The road on which the sculpture of Buddha sits, leads you to the serene premises of the Sree Krishna Temple, which is sheltered by trees that have observed years pass. I thoroughly enjoyed the walk down this lane canopied in green, the occasional sighting of the bright yellow flowers of kani konna (cassia fistula), and the summer breeze was a welcome relief from the scorching sun of March.
Of banana bajjis and neymeen molly
Sights such as these are complemented with a cup of coffee accompanied with sizzling, mouth-watering crispy raw banana bajjis (raw bananas dipped in chick pea batter that are fried to perfection). Equally old to some of the trees and temples in the vicinity, is the forty-year-old Hotel Lekshmi Café. Although humble by decor, it serves the best coffee and masala dosa in the area, for a reasonable price. The authentic filter coffee, with its aroma is so inviting that nobody can resist it. The masala dosa roasted in the goodness of ghee, encapsulating all the flavours of southern spices in the potatoes, was charged at Rs 35.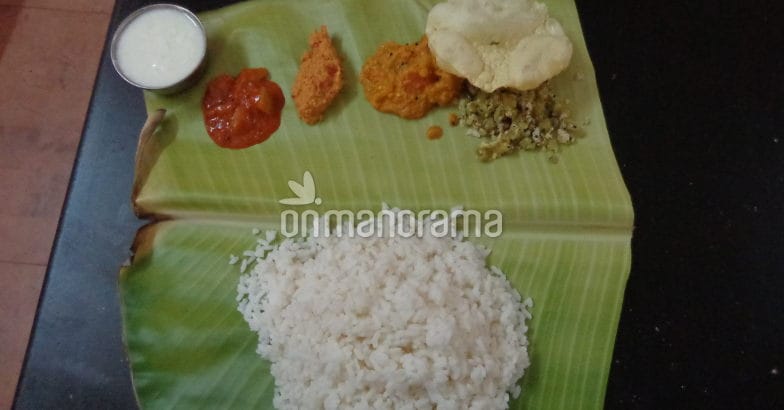 If you happen to be in Mavelikara do check out the café, which offers vegetarian lunch and snacks.
The meals here are charged at Rs 45 and the chef loyally sticks with the usual—Kerala sambhar, butter milk, spicy coconut chutney, vegetables stir fried in oil and tangy tomato curry. But if you are someone who wants to try different cuisines without the exception of fish or meat that makes your meal a whole, then Hotel Travancore Regency is your place.
Travancore Regency serves an array of dishes including North-Indian cuisine, but the most sought after dish here is karimeen pollichathu (pearl spot fish fried in banana leaf) and neymeen molly (Seer fish cooked in coconut milk) that are charged according to quantity/size. The maximum rate that is charged to these indigenous dishes is about Rs 300. Varieties of Kebabs can be relished with chappati or parotta, here, after 7 pm.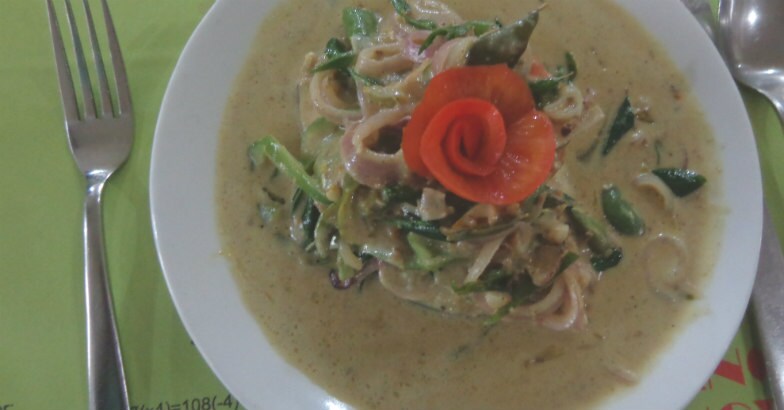 The Kathakali Club at Mavelikkara hosts several performances once in every two months on a second Sunday. The Kathakali shows are often scheduled late into the evenings after 7 pm. Those who perform here are seasoned artists. Therefore, only senior artistes are encouraged to perform Kathakali here. However, if you are into such art forms that are vivid expressions of our culture, do contact J. Gopakumar, president of the Kathakali club at the other end of 9847630719.
To get a glimpse of the Travancore royalty, drive to Krishnapuram palace, located in Kayamkulam 11 km away from Mavelikara. Formerly the summer palace of the Travancore kings, it has now turned into a museum now, that displays antique furniture—a famous mural painting by the name Gajendra Moksham and various sculptures. The entry fee is Rs 20 per head and cameras are charged an additional amount of Rs 25. The palace/museum is open from 9 am till 4.30pm in the evening.
Bell town and Parumala church
A quaint old site called Mannar or the 'bell town', is eight kilometres away from Mavelikkara. The place got its name from the bronze industry which is the predominant source of income for the people here.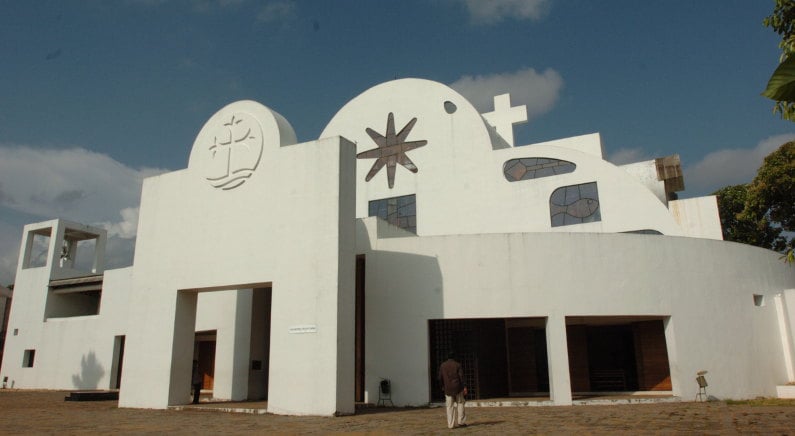 The Parumala church is another place to stop-by at Mavelikkara. Geevarghese Mar Gregorios Thirumeni or fondly called as Parumala Thirumeni was buried here. The church is open to everybody irrespective of religion, caste and community.
Chances are you will be famished by now, stop by at Thomson Bakers adjacent to the Parumala church for your appetite's sake. Duck roast/curry with appam ( rice batter cooked in a pan ) is the most sought after food here.
How to reach
You can reach Mavelikkara by air, bus or train. The nearest airport is Thiruvananthapuram and if you are coming from Thiruvananthapuram side, trains would be the convenient mode of transportation to reach Mavelikkara. You can also drive to Mavelikkara if you are coming from Kottayam.