Remember that scene where 'Aadu Thoma' jumps out of his truck in front of a sprawling old mansion in the 1995 blockbuster 'Spadikam'? He walks past where his father, Chacko Mash is taking classes and into a house. We are at that house right now. Welcome to the 'Thekkedathu Mana'.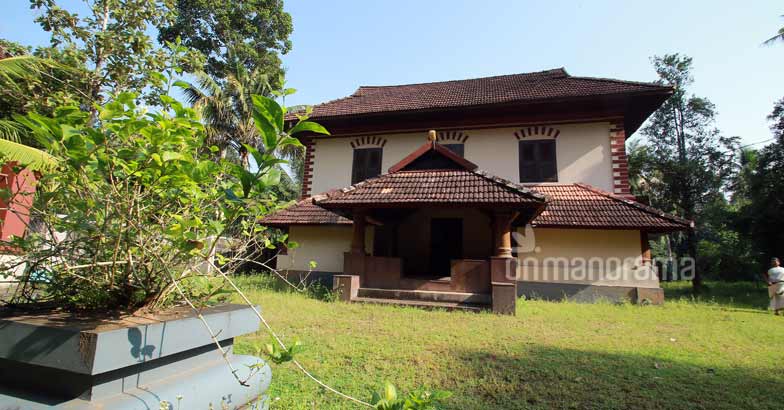 A traditional 'mana' is an artwork, a structure of architectural precision, which speaks class and grandeur. As we walk along, there is a whiff of nostalgia that wafts out of these ancient woodwork. A mana is a relic of a lifestyle of those long forgotten days. And Thekkedathu Mana is not different. The mana, we are told was constructed by the Raja of Chembakasseri. Walk past a traditional portico and you see an ornate padlocked main entrance through which you walk into a broad hall. There are two rooms on either side and a kitchen. We wonder if this hall once doubled up as a living area cum dining hall.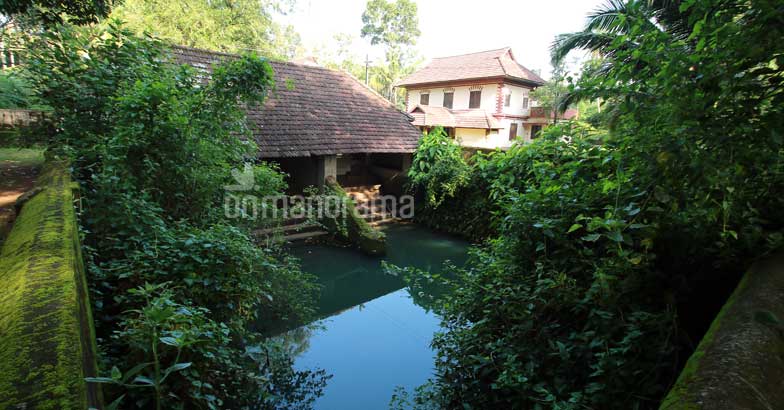 At the end of the hall, there are steps, which lead you to the Meenachil River. It is at here that the festive processions of two temples the Vasudevapuram Sree Krishna temple and Eraveeswaram Siva temple take place. If you go along the corridor from this hall, there are steps leading to the upper floor. The steps that are made of wood leads to a big room, which can be used as a hall or a bedroom. There are two bed rooms here and the view from the balcony is that of the Meenachil River. There is a very spacious attic over this floor. Right next to the mana is a building, which used to be the granary.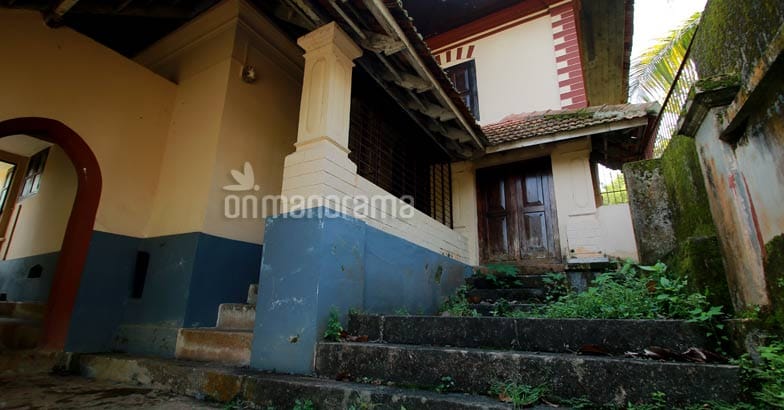 Built on the banks of the Meenachil River, the Thekkedathu Mana is situated in Kudamaloor, a stone's throw away from Kottayam town. Thekkedathu mana had a strong link with the political landscape of the state too. Arya Antharjanam, the wife of EMS Namboodiripad, the first chief minister of Kerala hails from this family. It is her brother and his family who own this historic house now.