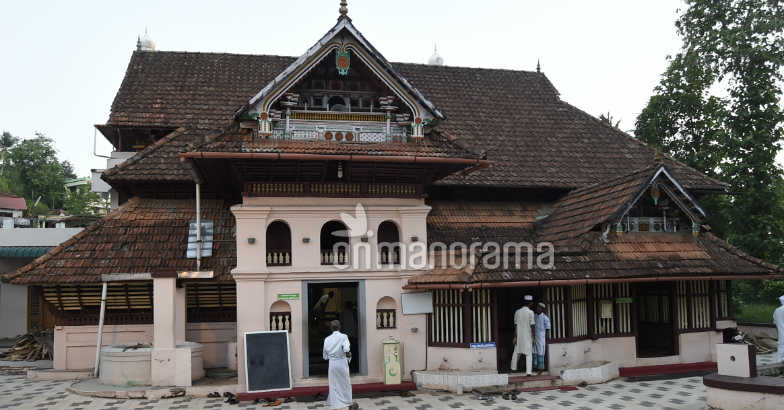 Once you manage to creep through the traffic snarl at Baker Junction, you are on the Kumarakom Corridor. Houses both old and new dot the landscape. And then the road winds downhill and you reach Thazhathangadi on the banks of the Meenachil River.
A heritage zone now, Thazhathangadi was once a hub of activity. And references to this erstwhile 'bustling port' can be found in the writings of many. Lieutenants Ward and Connor, of the British Army, referred to it in their Memoir of the Survey of Travancore and Cochin. They described the place as happening, with busy ports and ships setting sail to various countries. But now, as you go past, you just see some old traditional mansions facing the Meenachil River. A drive of about half a kilometer will bring you to one of the main attractions of Thazhathangadi, the Juma Masjid.
Also read Ancient mosques in Kerala
Also known as the Taj Juma Masjid, this ancient mosque is said to be more than a 1000 years old. It is believed that Malik Bin Dinar, one of the first disciples of the Prophet, and his followers were the ones who set up this Juma Masjid. And according to the local belief, this mosque was built almost at the same time as the Cheraman Juma Masjid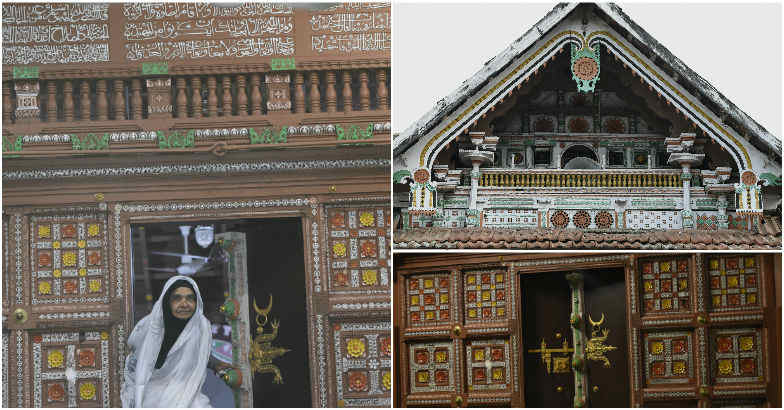 The architecture of this ancient mosque is a perfect blend of local and Persian styles. As you walk in through the gates, you will be amazed by the intricate woodwork and the traditional architecture. As you look closer, you will see calligraphic inscriptions in Arabic carved into the woodwork. Just inside the main door is a small tank made out of a single granite. It is filled with water and people wash their feet before stepping into the mosque.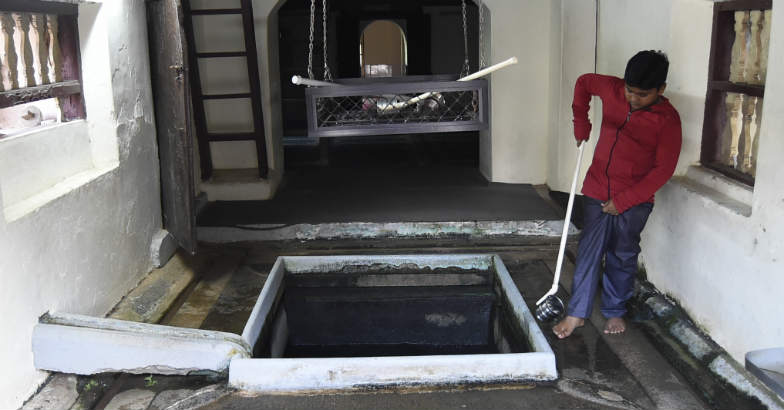 There is ample space inside the mosque for people to gather and pray. There are many from the neighborhood who make it a point to be present for all the five prayers at the masjid. There is a pond just outside the mosque where the devotees do their mandatory ablutions before entering the mosque.
Also read: Most famous mosques in Kerala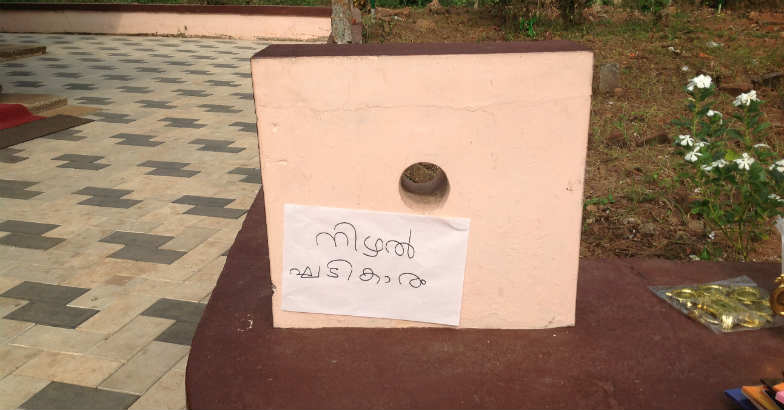 'There is one curious device here, says Navab, a member of the Juma committee pointing at the stone wall that runs in front of the mosque. 'It is a sundial.' Unlike a normal sundial, this one does not have a needle pointing out. 'The calculations are based on the length of the shadow cast and the direction in which it is cast, he explains. It is time for the noon prayer when the sun is directly overhead and no shadow is cast. The shadow is on one side the morning and in the opposite in the evening. He says, leaving us awestruck.
This ancient mosque was in the news recently for having opened its doors to women. Read more about it here