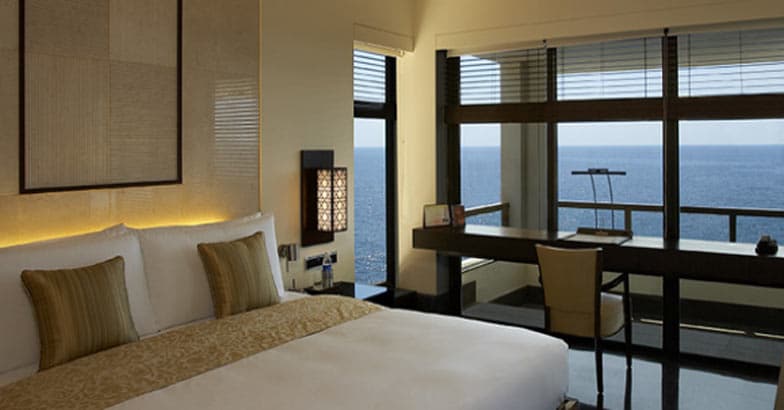 Thiruvananthapuram, also known as Trivandrum is known for its peaceful beaches and rich heritage. But whenever we plan a trip we always look for the best and comfortable hotels for stay. While some prefer budget hotels, others go for luxurious stay to enjoy the combination of warm ambience, therapies and treatments and best food.
Here are some lust-worthy stays in the capital city of Kerala that are stunningly scenic and perfect:
The Leela Kovalam
The Leela, Kovalam is located on a cliff which gives a perfect view of the beach and offers luxury at its best. The hotel overlooks the sea and one can experience the pristine blue waters and breathtaking sunsets.
Specialty: Beach view rooms, club spa, gymnasium, the Tides (beach side sea food restaurant and the rooftop Sky bar.
Tariff: Rs 8,000 per night onwards
Niraamaya Retreats Surya Samudra, Kovalam
Niraamaya Retreats, Kovalam celebrates its natural ambience on a dramatic cliff-edge flanked by secluded beaches. The retreat is dotted with traditional Keralite heritage cottages and offers privacy at their beaches.
Specialty: Rejuvenate your mind, body and soul at their spa and listen to the waves at night. The beautiful resort is a great place to relax and unwind. Indulge in long walks on the secluded beaches, or take a dip in the rock-cut infinity pool.
Tariff: Rs 9,000 per night onwards
Check into 'Samudra' for a picture perfect beach getaway
Poovar Island Resort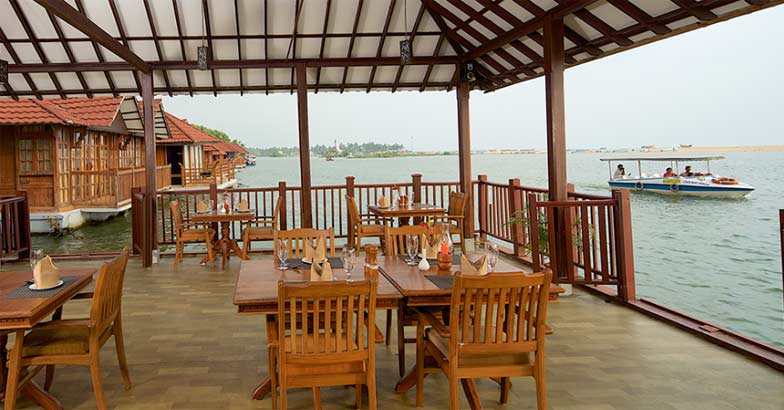 Poovar Island Resort is a paradise enveloped in serene Kerala backwaters, flanked by the Arabian Sea on the East. One can watch the crimson sunsets, walk through the golden sands, enjoy the beach and backwaters... all in one place.
Specialty: Floating cottages, ayurveda resort, boat cruise along the palm-fringed shores of bewitching backwaters.
Tariff: Rs 4,000 per night onwards
Taj Green Cove Resort & Spa- Kovalam
Taj Green Cove Resort & Spa Kovalam is luxury redefined. The 5 star luxury resort in Kovalam is located away from the city's chaos to give you the privacy you need.
Specialty: Relish a host of delightful cuisines with authentic flavours while enjoying the calming sea-view. Enjoy the spa therapies and rejuvanate your mind. Also, enjoy their romantic lagoon boat ride.
Tariff: Rs 8,500 per night onwards