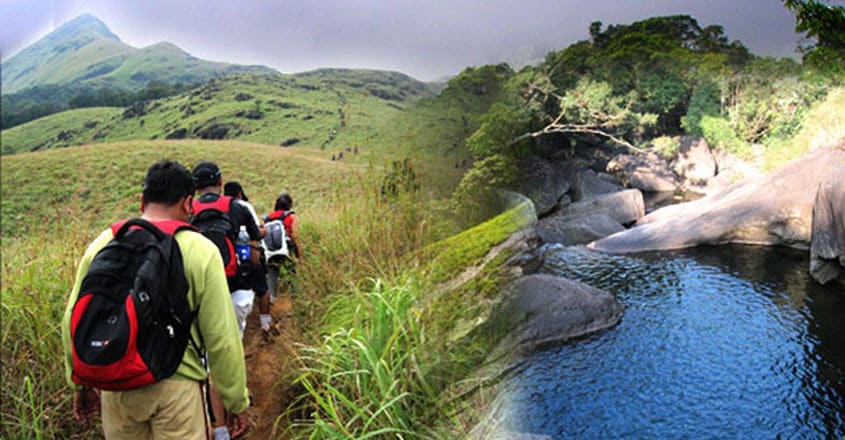 Travellers have their preferences when it comes to picking journeys and destinations. Some look out for quiet romantic spots, others, for beaches, cool climes, and sea-side sights. There are daredevils who ferret out the wildest spots. And of course there are the trekkers, for whom miles of arduous walk mean there's even more to go for.

Kerala is one big tourism basket where all such much sought-after spots can be found. Avid trekkers have a whole lot of places to choose from. But trekking is no cake walk. A great deal of care goes into the trek and precautions need to be addressed. In short, one has to be fit and healthy to undertake rough terrain and unforeseen glitches. Some of Kerala's best trekking spots can be found along the Kozhikode-Malappuram borders, with places like Vellarimala and Vavul Mala offering spectacular sights and scope for adventure addicts. Standing tall at a height of 2,339 ft above sea level, Vavul Mala is one of the most picturesquely beautiful spots along the sprawling belt of the Western Ghats.
Vellarimala is about 50 km away from Kozhikode. The trek to Vellarimala begins from Muthappanpuzha village, the one that's closest to the Shayadri ranges. Trekkers who frequent the place usually come prepared to spend a day or two here for, even the toughest need time to tackle Vellarimala, Vavul Mala and Masthakapara.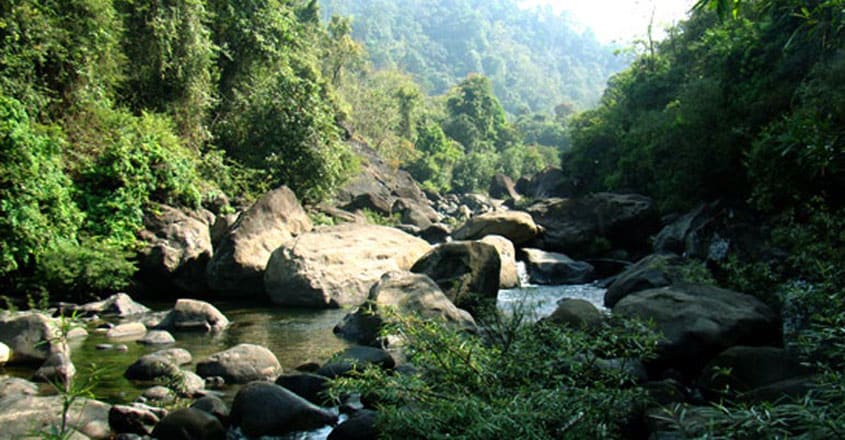 The trek leads to Iruvanjipuzha's spot of origin. There's much to see, feel and experience along the way. It's better to store food and water from Muthappanpuzha or Anakampoyil. This is the last point where you'll find human habitation. Beyond this lie wilderness and the virgin forests. A climb down all the way is inevitable for a drink or a bite, hence the need to store on food and water.
It's to Vellarimala that the trek usually begins. One wild walk up, the place is the hotspot of wild animals, rare plant species and scenic beauty. When the mists come down and wrap up the hills, they wear an ethereal charm and get shrouded in mystery. The looming mountains around add to the aura of the place.
At times, trekkers run into paw marks of wild animals or the dung left behind by elephants. The lucky ones get to see elephant herds that come out of the forests. The real feel of the trek can be enjoyed if one follows the paths cleared by wild animals. This is when the sense of awe and mystery deepens. Steep climbs along narrow paths and the scenic charm around make the place one of the most beautiful spots in the world. The climb down can be done after touching Kethanpara, REC para and Masthakapara.
A few minutes of rest later, one can go up the wilds again to touch Vavul Mala. Much higher than Vellarimala, the walk up is a visual delight. With gurgling brooks that run through thick forests that echo nothing else but silence and the cool breeze from across the vastness brushing your face, it's bound to be one memorable trek.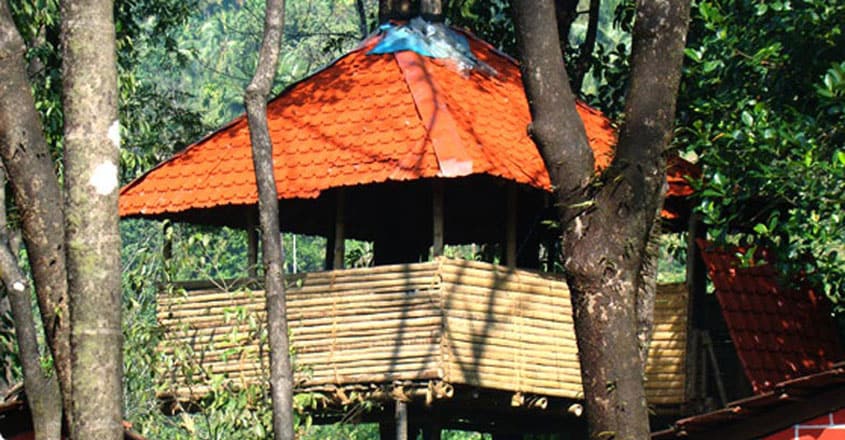 There are small trenches along the way. Trekkers have all facilities around to pitch tents. Of late, a few private resorts have come up. Fresh and uninitiated trekkers are advised to seek the help of guides to take them up. The place abounds in tales aplenty and the locals love to regale visitors with stories flavoured with their imagination.
However, mountain trekking is advised only for those blessed with sound health and physical stamina. Besides, if one were to fall ill atop the mountains, getting medical help, even first aid would be next to impossible. Yet, when the mountains call, trekkers succumb.
More details on Vellarimala can be found from Vellarimala Ecotourism on 9544 828180 and 9961 078577.