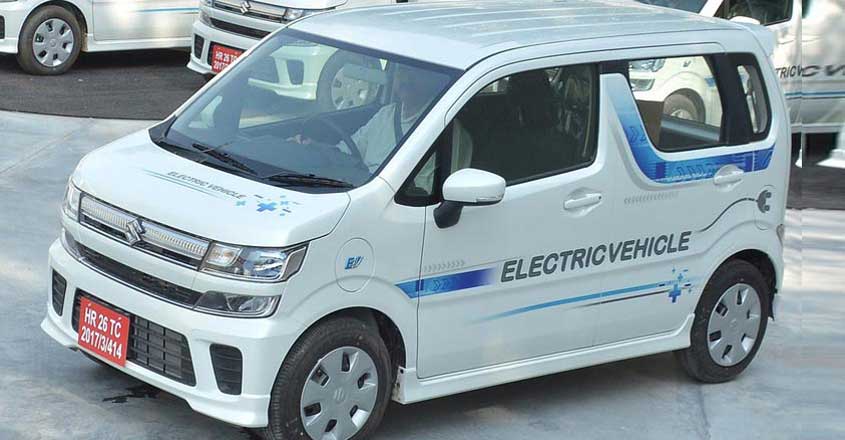 Heralding a revolution in the electric vehicle market, Maruti Suzuki's Wagon R EV is likely to be launched next year.
It is expected that the car could be priced below Rs 7 lakh. The price tag is made possible due to the benefits the vehicle will enjoy under the FAME (Faster Adoption and Manufacture of [Hybrid and] Electric Vehicles) scheme.
If you add the benefits under the FAME India scheme, the on-road price of Wagon R EV could be around Rs 7.5 lakh. The price could also vary as per the incentives and benefits that could be announced as part of the second phase of the FAME India scheme.
Under the current scheme, Wagon R EV is expected to get Rs 1.24 lakh to Rs 1.38 lakh subsidy. The incentives could change in the second phase of the FAME India scheme. According to the earlier plan, the Wagon R EV was to be launched with a price tag of Rs 10 lakh.
The 25% reduction in price and a range of 200 km in a single charge could energise the entire Indian electric vehicle market. However, Maruti Suzuki has not made it clear if the car will be equipped with fast charging technology.
The Wagon R EV may not have significant competition in the entry-level hatchback category. Mahindra's electric car e2o is likely to be discontinued this year as new safety norms are coming into force soon. This means Wagon R EV would not have any competition initially.
The electric variant of Wagon R is likely to get design tweaks to make it different from the regular model. Promising better space inside, the vehicle is being tested by Maruti.