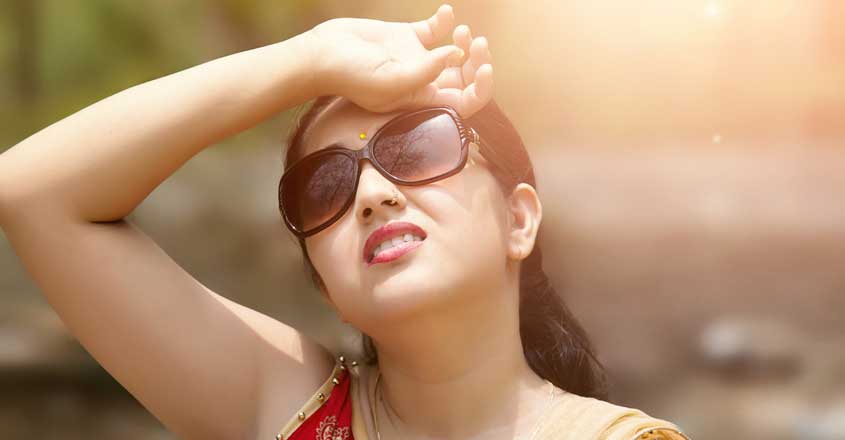 The holiday season is also the season of colorful weddings, family get-togethers or thrilling parties. However, the summer sun may play spoilsport for your makeup, making it look patchy and messy. Here are a few tips to ace your summer makeup and look fresh and beautiful throughout the day:
» Apply the base foundation perfectly. A good oil free moisturizer with SPF content should be applied on your face in the morning itself. It is important to moisturize your face whether you go out or not.
» The primer should be applied to sweat proof the makeup. Using bronzer could give you that perfect sun kissed look. It would project your pearly white teeth and the shine in your eyes while standing in the sunlight. The bronzer should be applied on the high points of your face.
» Apply bronzer on cheek bones, center of the forehead and the chin to attain the natural look. It should not be smeared all over your face. Instead, bronzer should be blended well to get minimal effect. Powder bronzers are perfect for the blazing summers.
» Light makeup suits the summer season. Your facial skin may dry up, under the harsh sun, if a thick layer of makeup is applied.
» Matte finish makeup is excellent during summer. Shimmers and sparkles wouldn't look good when you are sweaty. It would make your face too shimmery and may even turn messy.
» Deep colors may give a heavy effect in summers. So it is important to choose lighter shades of lipstick, eye shadow and rouges. Nude lip colors would look trendy during summers. Complete your simple makeup look with some lip balm and nude lipstick.
» Avoid cream eye shadows. After applying the eye shadow, gently touch it up with compact powder in similar shade. It would help the eye shadow stay longer.
» The blush powder may turn runny and messy in summers. So, use blush stains which are available in gels. However, do not forget to apply setting powder over it.
» Minimal eye makeup is perfect for the summer season. If you really want to spot smoky or cat eyes, try it only in the corner of the eyes. The wing could be drawn with a shade lighter than the eye liner. Smudging it using a brush would give the smoky effect as well.
» It is important to remove the eye makeup, especially during the summer. Else it would result in puffy eyes or a stye. So make sure that you remove the eye makeup even if it is lighter. Waterproof mascara should be applied in the summer. However, it shouldn't be kept on for more than six hours.