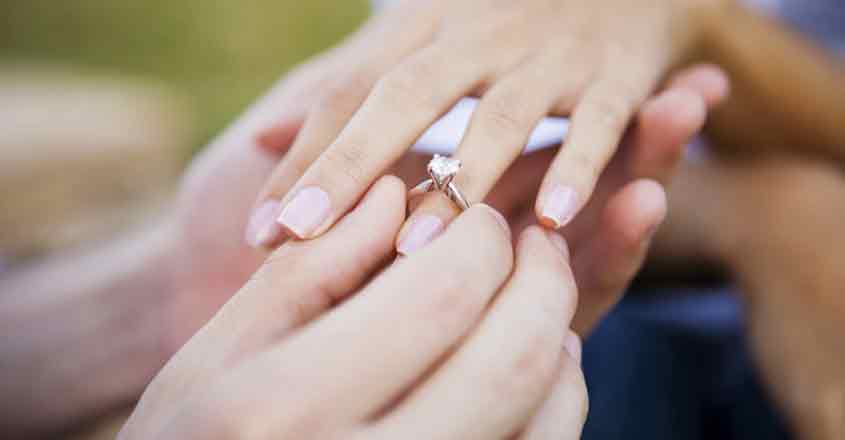 New Delhi: A romantic proposal can be stressful and jittery. From the perfect time and place to the style of proposal, another thing that matters is the proposal ring.
From the cuts you should ask for to the design, here is some guidance from Rohan Sharma, Managing Director of RK Jewellers, South Extension and Leshna Shah, Founder and Creative Head of Irasva.
Quality
Start your hunt for the right jeweller with research and recommendations from friends and family to get the best design in your budget. Understand the four C's (Cut, Color, Clarity and Carat) that will help you choose a diamond better.
» Cut: Only choose an excellent and latest design cut diamond which is most admired by your love. Cut is the number one determiner of a diamond's beauty.
» Color: Since coloured diamonds are trending in the market, understand the taste and opt for the right choice.
» Clarity: Usually VS1 and VS2 offers the best value for what can be seen with the naked eye. Inclusions and blemishes are not noticeable in them.
» Carat: Beauty and sparkle matters the most when it comes to engagement or proposal ring, focus on purchasing a beautifully cut diamond rather than a certain carat weight. Try to find the largest carat that still fits within your budget.
Personalisation
Add your own touch to the ring with bespoke engravings, favourite colour and birth gemstones to make it more special for the day.
Presentation
Make sure that packing or presentation is equally beautiful as the ring, don't forget to pick the right box for it to capture a perfect Instagram-friendly picture.
Do some digging
There are various styles and trends on the market ranging from simple bands to the classic solitaire as well as unique, ornate designs. Make sure you understand your partner's personal style preference before going ring shopping.