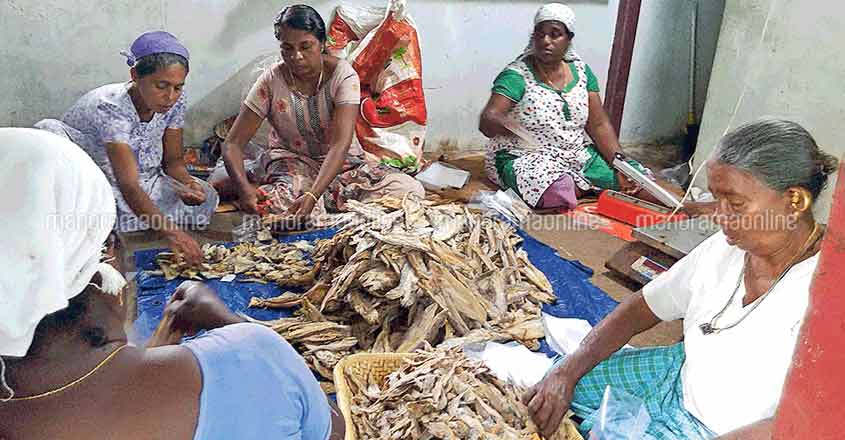 Alappuzha: Lean days at sea bring hunger to the shores. Pots don't boil if boats return empty. But a bunch of fisherwomen are rewriting this script and getting self-sufficient, setting an example for other women to take up self-employment.
The Gath story
Gath, a self-employment unit, sells fish products. Four fisherwomen in Padinjare Manakkod, Thuravoor Panchayat, started Gath. Team leader Vinci Sandhyavu is assisted by Sreeja Ratnakumar, Kristina Sansilov and Rehima Majeed.
The team sells dried fish and other fish products in neat packages. The small scale unit was started in 2007 under the Fisheries Department's 'Theeramaithri' programme. Today, their products are available in supermarkets and Matsyafed outlets in Ernakulam and Alappuzha.
Fish is cut, cleaned, dried in a modern platform dryer and packed. Gath has one of the best dry fish units in state. Prawns, sole fish, mackerel and shark are processed here. Fish pickles and spicy prawn powder are manufactured. Gath is now preparing to get own place and shift from the rented property.
Tasty treat
Kuttanad Hotel – a restaurant near the boat jetty in Kainakary Panchayat – is run by women. The Theermaithri project started five years ago has fast become a favourite spot for sea food enthusiasts. The project that started in a panchayat building later shifted to a Rs 3.5-lakh shed on a Rs 200-a-day rented property.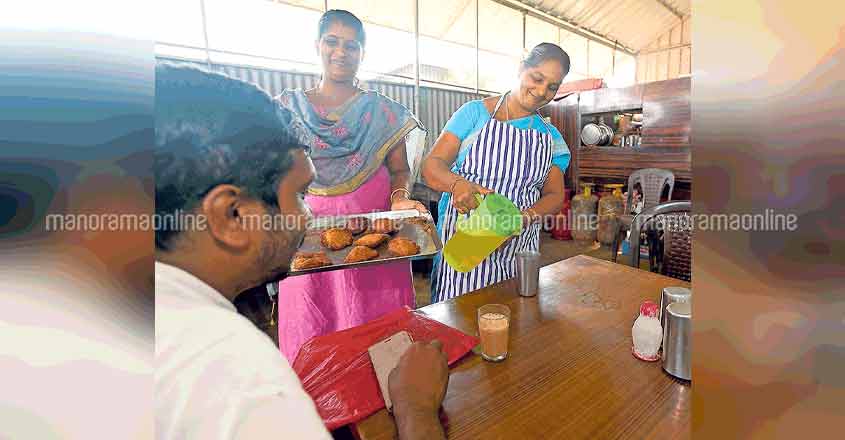 Most of the shed and almost all utensils were lost in last year's flood. Theermaithri granted an interest-free loan of Rs 50,000. Government compensation has not reached, lament its members Susheela Ajayakumar and Maniyamma Balakrishnan. But they are determined to fight for their unit.
The restaurant is crowded from its opening at 4am. Fifty meals are served every afternoon. It gets so busy, the restaurant can close only by 10pm, says Susheela. A similar venture – a flour mill – run by Shailaja and Ambily at Chenankari, Kainakari, is doing good business.
The famous Greenland
Fishermen are often paid meagre sums. So some women decided to get together and form Greenland Activity Group to support their families financially. The women behind the restaurant-stationery store unit are PS Jayanti, Thayyil S Saaji, Kuravanpurakkal Radha from Kayakkattil, Kottamuri.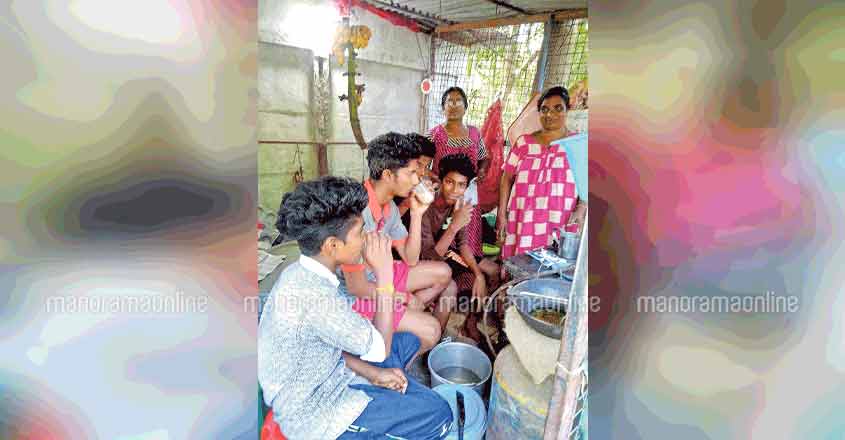 Situated near Pranavam Nagar in Thrikkunnapuzha, Greenland serves breakfast, lunch and dinner, apart from selling stationery goods. Open until 8.30pm, it serves meals at Rs 50 and offers special on prior requests. They deliver orders to events, including those hosted by government organisations.
Inspired by S Sudhilal, Thrikkunnapuzha Panchayat ward 9 member, Greenland was started a year and a half ago with Rs 1.6 lakh from Matsyafed, Rs 30,000 bank loan and partner shares Rs 10,000 each.
The former MGNREGA workers are happy to be busy all year. Greenland provides an income of Rs 500 a day. The team is planning to buy a small plot and expand the enterprise.