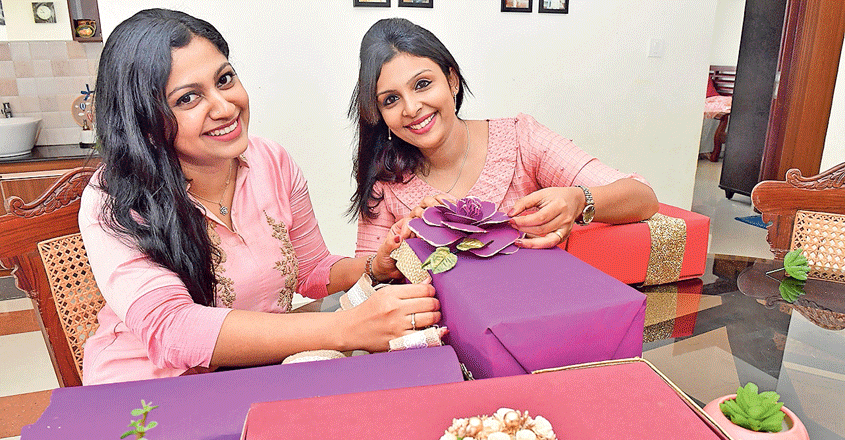 The business sector in Kerala is undergoing a subtle change nowadays. From being a traditionally male-dominated area, it is witnessing the presence of large number enthusiastic and confident young women who have not only created an impact in the market but also changed their lives as well as those of others for the better. Onmanorama meets some of these entrepreneurs.

A 'gifted' idea
There is no better way to make a person happy than by presenting a gift. It is tapping this idea that Rini Aneesh and Milu Varghese launched their venture.
After deciding to be self-employed based in their house, Rini and Milu felt that they had to engage in some creative pursuit also. The friends later turned their idea into a business venture called 'Take a gift.'
Anybody who wishes to give a surprise gift can contact 'Take a gift.' Rini and Milu will arrange a gift considering the likes of the person whom it is meant for. They will ensure that the gift is presented at the person's house. But if the person lives in other places, the gift will be couriered. Soon, Rini and Milu soon receive from the people to whom they had delivered the gift.
The young entrepreneurs also deliver gifts in bulk during occasions like a wedding or send-off. In addition, sales are conducted through the Facebook page titled 'TAG.'
The gift packets will contain items like cake, chocolate, books, small interior plants and other curios. Any other object will also be despatched with a minimum budget of Rs 350.
Milu is the wife of Kallarakkal Jay Varghese, residing at 14 B, Asset Homes, Payyambalam. The couple has two children, Abraham and Rafael, who are students. Rini is the wife of Kurisummoottil Aneesh of Thaliparamba. The couple too has two children, Hanna and Joseph. Both are students.
The businesswomen say that their venture gives them the freedom to spend maximum time with their family along with providing creative satisfaction. Both of them are much grateful to their families for the support offered.
A sweet success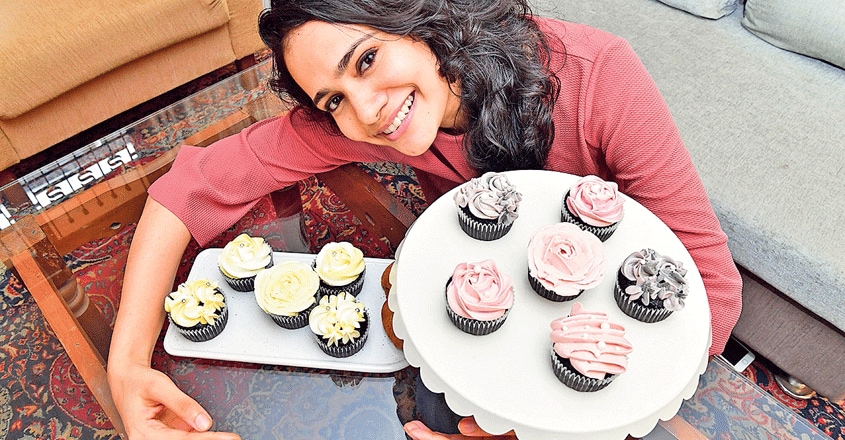 Mariyam Shaza had completed her business management studies and received a job offer from a private firm when she decided to launch her own venture. "Why should I waste my talents for somebody's gain, I thought," says Shaza.
She had no second thoughts about what her business would be. A person with a sweet tooth, Shaza started selling her favourite cakes, cookies, cup cakes and other delicacies she herself had prepared. The cakes are customized according to the order. Shaza's special are buttercream cakes. Most of the sales take place through 'chocola,' her page on Instagram and Facebook. Her friends and acquaintances also place orders.
Shaza is the daughter of Mithilaj and Nazreen of Sindoor House, Thana. She works on the sweet items for 1-6 hours a day. "Often, I work on every day of the month," says the young entrepreneur.
Creating an apparel brand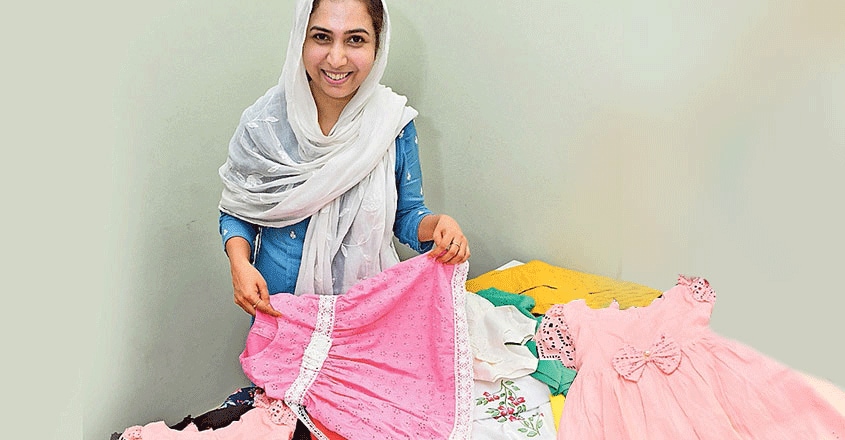 The Rashi's brand of apparels was created from a dress Rashida Sajeer made for her daughter four years ago. Now a large collection of shirts for adults, kurtis, ladies' pants, shawls and other dress materials take shape in the house of Rashida. There is huge demand for dresses she creates from specially chosen cloth materials.
When orders became steady, Rashida employed 10 persons to work under her. Now textile shops also purchase Rashida's products in bulk. Each dress is priced between Rs 350-1,500. Orders are placed over phone or by personal visits. Several of the customers approached Rashida after being attracted by her designs.
Rashi's Textiles functions at Rashida's house. It has total support and encouragement of her husband Thottathil Sajeer, who is a contractor; her parents and children Misa and Sayan.
Plus-2 student's cake story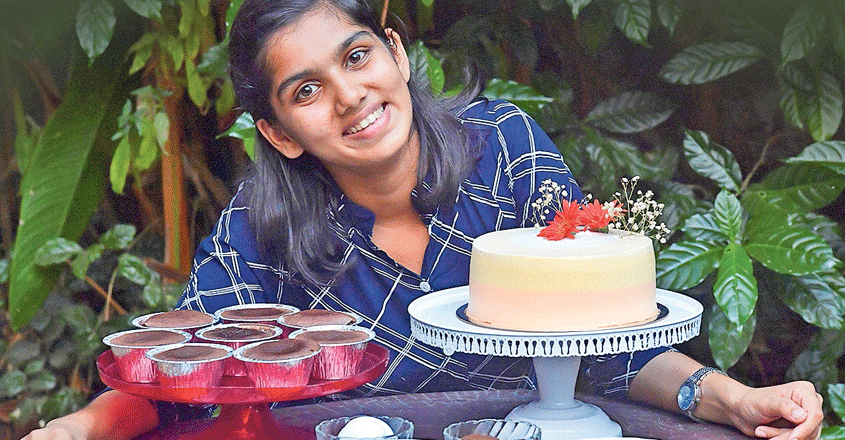 Radhika Krishnan, a plus-2 student at Bharatiya Vidya Bhavan School, has utilized the cake-making skills passed on to her by her mother and grandmother. She now bakes cakes for her schoolmates, teachers and also the general public, earning a good amount in the process too.
The youngster had started off by helping her mother in preparing cakes. Soon, she started receiving orders herself. Her creations are mostly customized cakes prepared according to the tastes of the new generation.
Radhika is the daughter of Krishnan, a contractor, and Yashoda, a culinary expert. They reside at Yashoda in Payyambalam.
'The market is big'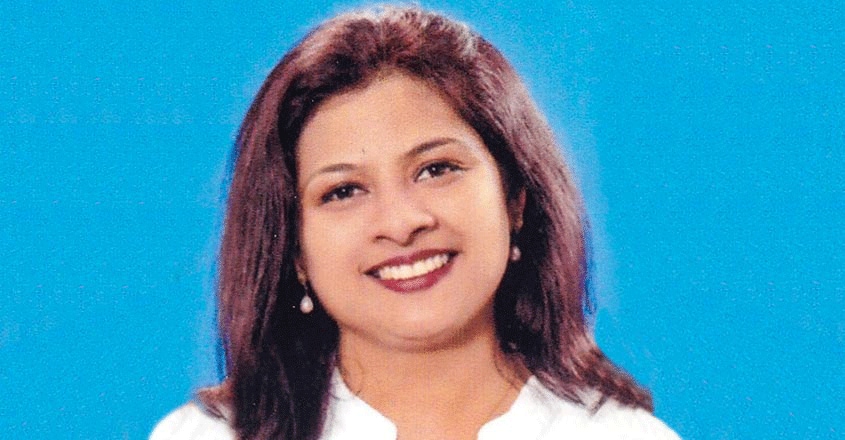 According to Shine Benjamin, chairperson, Women's Wing, North Malabar Chamber of Commerce, many women are now launching their own ventures in sectors such as textiles, catering and education. Apart from direct delivery, the women entrepreneurs resort to online, local fairs and friendly groups to sell their products.
"The biggest hurdle faced by business women is the lack of funding for initial investment. Banks have to change conditions such as the requirement of collateral like a house for sanctioning a loan," she says.
Shine adds that women need not be hesitant to step into the business sector concerned over their gender. "If your product has quality, it will sell," she points out.
Online textile business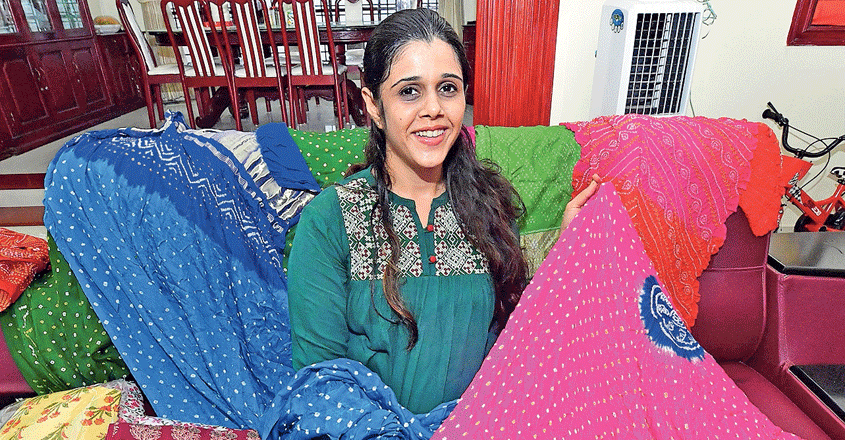 Chandni Dathani Dhruv noticed the pathetic lives led by the poor weavers when she visited Gujarat with a friend. The young woman pondered over the means by which she could help the weavers, who were clueless about finding a market and were at the mercy of the middlemen. Her planning soon turned into a reality as 'indi rang,' an online marketing initiative, was formed.
Even though she belongs to a Marwari family, Chandni was born and brought up in Kannur. Her command over the local languages in Kerala and Gujarat as well as familiarity with the culture of both states helped the young entrepreneur to establish her venture.
Chandni now procures the clothes from weavers in Gujarat, transports them to Kannur and sells as a distinct brand. She often provides new designs to the weavers. When the dress is ready, quality check is carried out before selling it. At present only clothes from Gujarat and Rajasthan are available. Efforts are on to rope in weavers from all over India during the subsequent days. Chandni is the wife of Ashirvad, a businessman residing at Ashirvad House, Thavakkara.The couple has a son, Sahil.