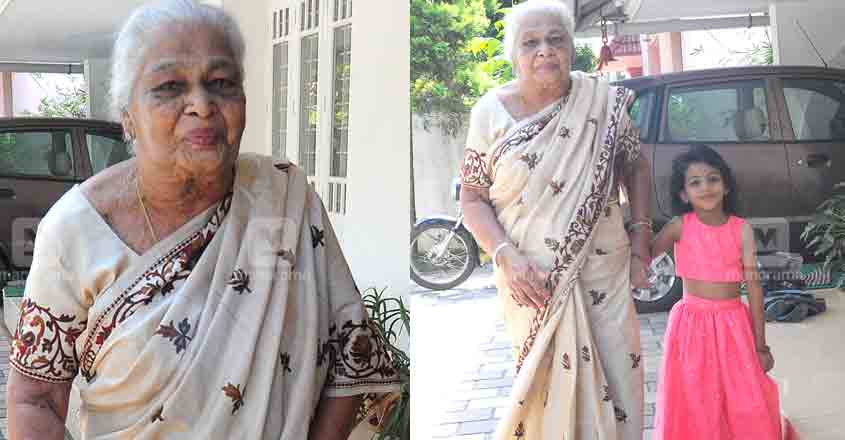 Thrissur: She is 90 years old. But that does not stop Thankam Paul from driving her car to the church or to the market for her grocery shopping. Now, the nonagenarian is all set to try her hand in the world of fashion.
Come Sunday, Thankam would walk the ramp of a beauty contest. Holding on to her great granddaughter Amy in one hand, and a walking stick in the other, Thankam would step on to the ramp, imparting a lesson to the younger generation – you are never too old to try out anything new.
The event, Grandma and Me Ramp Walk, is being organised by Weaves and Blouse at 5pm at the Regency Club of the Priyadarshini Nagar Housing Complex at Kuttanellur in Kerala's Thrissur district.
Thankam would drape a cream-coloured saree and blouse with embroideries. A class I student, Amy too would join Thankam in a dress with the same colour and pattern.
The event is open for grandmothers in the age group of 50 to 90. The other elderly women are coming for the event along with their granddaughters. Thankam is the only one to be accompanied by the fourth-generation child.
Even at this age, Thankam has a clear vision and does not require spectacles. She has managed to keep diabetes and cholesterol at bay. It has been 70 years since she learned driving. Every day, she drives her car to the church. Then to the market.
Learning how to drive has helped make my life lot easier, Thankam said.
She also insists that all the women who enter her household should learn driving. Thankam's driving licence is valid till she turns 93.