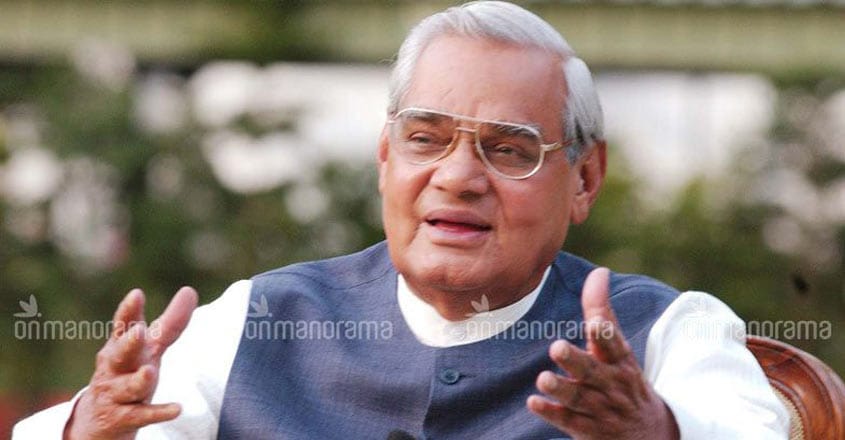 I got to know former prime minister Atal Bihari Vajpayee (ABV) during 1978 and 1980 when he was the minister of external affairs, during 1992 and 1995 when he used to visit New York and during 1997 and 2000 in Washington. He was welcoming in his approach to officers and gave me many occasions to interact with him, regardless of his high stature. He will be remembered as one of the best orators, but he was equally adept in the art of silence. He burst into poetic eloquence often, but he was not an argumentative Indian. He listened patiently, asked questions when necessary, but he kept his views to himself till he got the kind of advice he could accept. He never rejected ideas, but guided the conversation to a compromise acceptable to him. His art of diplomacy was as much about silence as about eloquence. His style was such that he brought out the best in his colleagues even if it meant extraordinary patience and airing of various views.
The change of government in 1977 was preceded by much bitterness on account of the Emergency, but the expectation that everything associated with the Congress, including foreign policy, would be discarded was belied as ABV was essentially a Nehruvian in his world view and he saw reason in continuity rather than change in foreign policy. The only change he brought into his initial statement on foreign policy was to add 'genuine' to 'nonalignment,' implying some criticism of Indira Gandhi's closeness to the Soviet Union. In practice, however, though PM Morarji Desai was inclined to distance himself from the Soviet Union, ABV had no doubt in his mind that Indo-Soviet friendship was fundamental to India's interests. Retaining Ambassador Inder Gujral, whom Indira Gandhi had appointed to the Soviet Union and inviting the soviet foreign minister to India within days of the formation of the new government were important signals. I recall that the veteran Andrei Gromyko was visibly nervous when he boarded the flight to Delhi, but he was much relieved on his return after the very cordial reception that ABV gave him in Delhi. ABV told him that though the faces of his hosts were different, their hearts were close to the Soviet Union as before.
I witnessed how ABV gently persuaded PM Desai not to disrupt Indo-Soviet relations during their visit to Moscow in 1979 in the face of the latter's insistence on no mention of the Indo-Soviet Treaty in the Joint Statement and his outright rejection of the Soviet offer to fly an Indian into space. It was because of ABV's soft and gentle touch that Indo-Soviet relations remained unaffected during the Janata government. Similarly, ABV did not hesitate to cut short his visit to China and return, when he learnt that another traditional friend of India, Vietnam was invaded by China when he was on Chinese soil.
During his several visits to the United Nations when he was the leader of the opposition, ABV was fully in support of every step that the government took on important issues, particularly to combat the diplomatic offensive by Pakistan in the hope of reviving the Kashmir issue, following the collapse of the Soviet Union and the end of the Cold War. He led the Indian delegation to the UN Human Rights Commission in Geneva when Pakistan came closest to getting the Commission to censure India on the human rights situation in Kashmir. For AVB, foreign policy was a matter of consensus, not of political contention.
The nuclear tests of 1998, which revealed ABV's nerves of steel and calm determination, were a logical conclusion of former PM Indira Gandhi's nuclear policy demonstrated in 1974 and even the US conceded that the tests enjoyed the support of 90% of the Indian population. By making use of his two trusted lieutenants, the tough-talking Brajesh Mishra and the suave Jaswant Singh, he cleared the debris left behind by the tests and built a new architecture in Indo-US relations. In two years, he neutralised the American opposition, brought president Clinton to India and made a triumphal visit to Washington. President Clinton, exhilarated by the reception he got in India, literally rolled out the red carpet for ABV and broke protocol to meet his special needs on account of his bad knee. ABV also laid the foundation for the Indo-US nuclear deal signed between PM Manmohan Singh and president George Bush in 2008. India had finally made its way to the US radar as a partner, not a target.
I had always felt that it was only ABV who could resolve the India-Pakistan imbroglio because of his credibility as a patriotic Indian who would never make undue concessions to Pakistan. No ulterior motives would have been attributed to him. He went the extra mile several times, but stood like a rock at the time of Pakistani perfidy in Kargil. He did not cross the Line of Control in spite of grave provocations and turned down president Clinton's invitation to visit Washington, together with Nawaz Sharif, to discuss the issue. He gave president Clinton no choice except to demand Pakistani withdrawal and the latter accepted the position. But he once again tried to find a solution in Agra, till he was convinced that Pakistan could not be trusted. If ABV had another term as PM, the history would have been different.
ABV had great expectations from overseas Indians and did much to meet their demands. The largest crowds of Indian Americans were seen at his meetings and his electrifying speeches instilled patriotism in them. Consequently, they gave full support to the nuclear tests and influenced US public opinion in the aftermath of the tests and later at the time of the negotiations on the nuclear deal. The Embassy in Washington was able to deploy the vast influence of the Indian community to our advantage. But ABV was very disappointed when the special fund established after the tests received only negligible deposits from the US. He directly asked the Indian-American leaders on this and there was no satisfactory explanation. Similarly, he was disappointed that the People of Indian Origin (PIO) cards issued at his initiative had very few takers as the fee for the cards was considered excessive. He had initially proposed a higher fee and we had realistically advised him to reduce the fees. He had thought that patriotism was priceless.
ABV was charming in any company, particularly when someone sang ghazals or recited poetry late into the night after formal parties. I recall him opening up to appreciative audiences, sometimes telling jokes and reciting poetry. It was party time after PM Morarji withdrew at the stroke of 10 pm during visits abroad. Only once did I see him uncontrollably irritated. The Government had commissioned the legendary artist, M F Hussain, to embellish the new building of the Permanent Mission of India to the United Nations. After long deliberations and at great expense, Hussain created a black and white mural at the entrance hall of the Mission. It was titled 'Mahabali' with a stylistic depiction of Mahatma Gandhi's assassination. There were all kinds of religious symbols all around. Though it was not particularly appropriate for the location, it drew much critical acclaim from Hussain's admirers and other art lovers. When I escorted ABV to see the mural for the first time, he was surprised initially and when he studied it, he became visibly irritated and angry that such a scene was depicted in the Indian Mission to the UN. He mumbled some harsh words about the impropriety of the work and told me, half in jest, that it should be painted over when the painting of the building was due!
Former deputy PM LK Advani said soon after ABV's demise that ABV was acceptable to the masses more than anyone else, including himself, on account of his personality, even though he never gave up his ideological commitment and that there was no one even close to him in oratory. Those who have known him and heard him will fully subscribe to that view. I feel grateful that I had occasion to get to know him and even work with him as he was a great human being, who made a great contribution to nation building in many capacities.