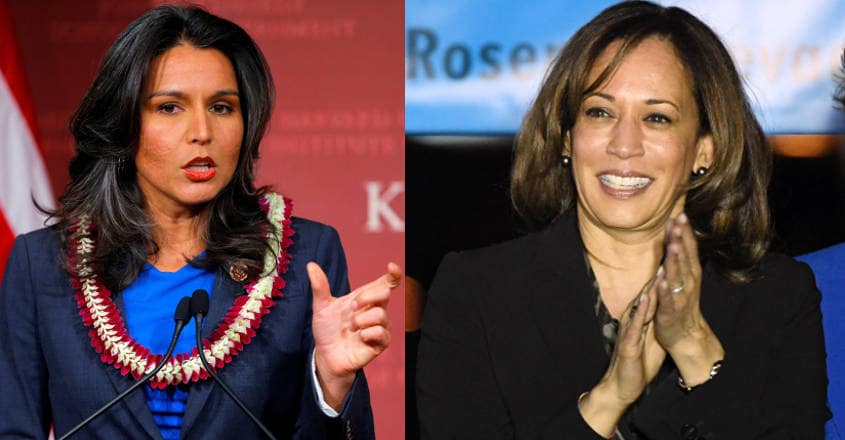 An apocryphal story about Indian immigrants in the United States is about the inauguration of the first Indian American President. It was a moment of triumph for all Indians, wherever they were and there was much excitement everywhere. Sitting in the front row, decked in a Kanjeevaram saree, was the President's mother. She was happy and cheerful, but she did not seem as happy as the thousands of other Indians who had come to witness the historic moment. One of them thought that the lady had not quite grasped the significance of the moment. He walked up to the lady and asked why she was not as excited as everybody else was about her son becoming the President of the United States. "Indeed I am happy, but his brother has done better already. He is a medical doctor!" Such limited ambitions are giving way as several Indian Americans have begun to seek elected offices in the US, ranging from school boards and hospital boards, the House of Representatives and the Senate and now the White House. About 200 Indian Americans are in the fray for the elections in 2020.
The announcement by Senator Kamala Harris that she is seeking the Democratic nomination to challenge President Donald Trump has added a new chapter to the journey of Indian Americans to move to leadership positions in a country they adopted originally just to earn a living. Her mother, Shyamala Gopalan, immigrated to the US for studies from Tamil Nadu at the age of 19 and married Donald Harris, an African American, born in Jamaica. Kamala, at 54, is a US Senator today and she has made it known that she is campaigning to be the Democratic candidate for President of the United States. The announcement was not a surprise as she was considered a potential leader in the making for quite some time, particularly after she was elected to the Senate.
I heard her speak at a gala event of the popular Indian educational NGO, 'Pratham', in New York recently, where she was introduced as "someone who might reach dizzy political heights one day." To a vast audience of rich and famous Indian Americans, she spoke very much like a potential candidate for President. She was critical about President Trump, but her words were moderate and she spoke with dignity and restraint befitting a potential candidate.
On that occasion, she stressed her Indian American status rather than her black credentials. She  credited her Indian-American "superhero" mother for instilling in her the sense of responsibility that motivates her political career. "It was really my mother who took charge of our upbringing. She was the one most responsible for shaping us into the women we would become. And she was extraordinary," Harris wrote in her book 'The Truths We Hold: An American Journey'. She said that her late mother empowered her to take personal action to fix problems she encountered -- a theme that she says is influencing her political career. "My mother was barely five foot one, but I felt like she was six foot two. She was smart and tough and fierce and protective. She was generous, loyal, and funny. She had only two goals in life: to raise her two daughters and to end breast cancer," the Senator from California said. "She pushed us hard and with high expectations as she nurtured us. And all the while, she made Maya and me feel special, like we could do anything we wanted to if we put in the work," Harris said. (Maya is her younger sister.) 
Harris wrote that her mother had been raised in a household where political activism and civic leadership came naturally. Her grandmother, Rajam Gopalan, had never attended high school, but she was a skilled community organiser. She would take in women who were being abused by their husbands, and then she'd call the husbands and tell them they'd better shape up or she would take care of them. Her grandfather P V Gopalan had been part of the movement for India's independence. "Eventually, as a senior diplomat in the Indian government, he and my grandmother had spent time living in Zambia after it gained independence, helping to settle refugees," Harris said. Harris is very conscious of her black identity, which may be an asset as well as a liability. "And from both of my grandparents, my mother developed a keen political consciousness. She was conscious of history, conscious of struggle, conscious of inequities. She was born with a sense of justice imprinted on her soul," she wrote.
"My mother understood very well that she was raising two black daughters. She knew that her adopted homeland would see Maya and me as black girls, and she was determined to make sure we would grow into confident, proud black women," Harris said. Her views and actions were sympathetic to the minorities, women etc. -- the issues which led to the downfall of the Democratic Party against the ultra-nationalistic Republicans who believed in white supremacy.  Harris, whom Former US President Barack Obama described as a "trailblazer"is likely to make waves in the electoral scene, though her chances cannot be predicted till the other candidates emerge.
David Axelrod, the former top adviser to Barack Obama, and now the director of the University of Chicago's Institute of Politics, a senior commentator for CNN, and the host of "The Axe Files", said this as she held her first rally: "I think Kamala Harris has had a very strong rollout. She has a theory of the case, and the theory of the case is that, if she can get through these early states and get to more diverse states, New Hampshire and Iowa not being terribly diverse — if she can get through there doing reasonably well, she goes to Nevada, where she would be a strong candidate, and then South Carolina, where fifty-five per cent of the vote will be African-American. The other thing is that she understands the power of the African-American vote in the nominating process. Not only is it a big constituency in some of these major states and Southern states but it also is supersized, because, if you have congressional districts that are overwhelmingly Democratic in their performance, they get extra delegates. So this is why Hillary Clinton was able to shake off Bernie Sanders." He also said that he would not bet on a victory for Donald Trump.
Another "Indian" candidate is not an Indian at all, but a "Hindu" by conviction. Tulsi Gabbard, who adopted Hinduism, claims Indian heritage and expects to gain the financial and political support from the Indian community. She has been representing Hawaii's 2nd Congressional District in the House of Representatives since 2013. Elected in 2012, she is the first Samoan-American member and the first "Hindu" member of the United States Congress.
Gabbard served in a field medical unit of the Hawaii Army National Guard in a combat zone in Iraq from 2004 to 2005 and was later deployed in Kuwait. She previously served in the Hawaii House of Representatives from 2002 to 2004. When she was elected to the Hawaii House of Representatives at the age of 21, Gabbard was the youngest woman to be elected to a U.S. state legislature. She supports abortion rights, Medicare for All, opposed the Trans-Pacific Partnership, has called for a restoration of the Glass–Steagall Act, and changed her stance to support same-sex marriage in 2012. She is critical of aspects of U.S. foreign policy regarding Iraq, Libya and Syria. She opposes removing Syrian President Bashar al-Assad from power by force. On January 11, 2019, Gabbard announced her campaign to seek the Democratic nomination for President of the United States in 2020.
The two ladies are not Indian Americans in the strict sense of the term. Harris is banking on her black constituency, but the Indian Americans are excited about her. Her Indian connection through her mother, who is a first-generation immigrant will help her win the Indian American votes. Gabbard naturally connects with the Hindu activists, but that may not take her very far. But the very fact of the emergence of these candidates adds some Indian spice to the Presidential campaign of 2020.