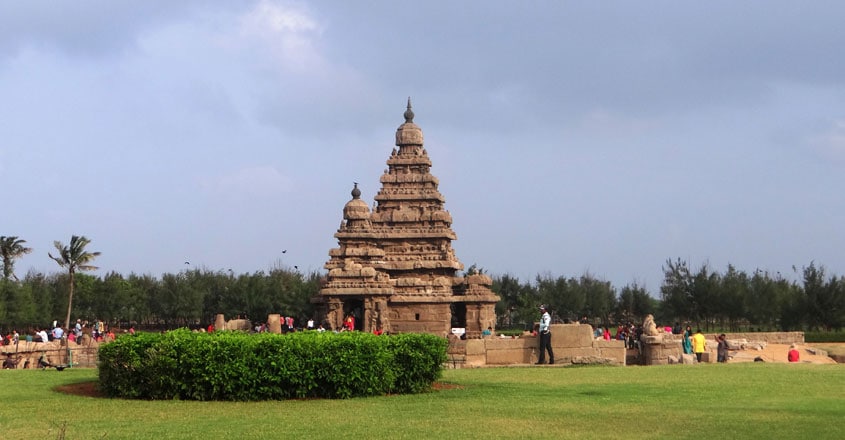 A road trip along the magnificent East Coast Road starting from Puducherry is a thrilling affair. Christmas celebrations at Immaculate Conception Cathedral in Puducherry are a feast for the eyes with thousands of stars shining on the premises.

Passing the French-style streets, a traveller can head to the 690-km East Coast road, which starts from Chennai and reaches Tuticorin along Mahabalipuram, Puducherry, Nagapattanam, Karakkal and Nagoor – all of which are centres of tourist attraction.
Salt pans of Marakkanam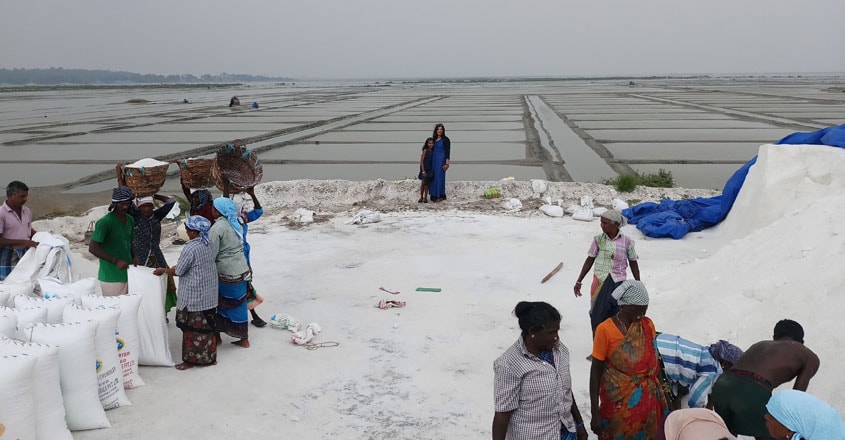 At Puducherry, travellers can enjoy the blue of the sea and green of trees. Soon, mangroves and sandy beaches also come into view. However, everything gives way to the stark white of the salt pans at Marakkanam. It is a coastal panchayat 120 km from Chennai where around 4,000 acres of land has been set apart to produce salt.
The work here starts during January every year. Sea water stored in special tanks is pumped through pipes to the salt pans, where evaporation takes place under the sun to produce salt.
It is a very strenuous job. A group of people labour thanklessly here. The attitude of these workers is quite different from others. When travellers venture into the flower fields of Gundlupet, apple orchards in Kashmir or paddy fields of Ranganathittu, the workers there receive them warmly. But in Marakkanam, visitors are greeted with a sharp glare.
The daily grind in the salt pans, poor pay, and denial of basic rights have led to a loss of innocence and the labourers hardly speak to the tourists. Though the salt sparkles like diamond under the blazing sun, darkness envelops the life of these workers.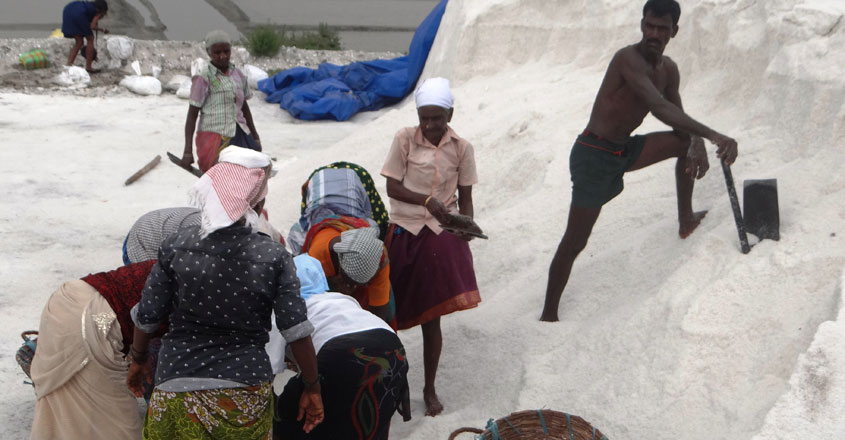 Second only to Gujarat, it is Tamil Nadu that produces the maximum amount of salt in the country. Work takes place for only six months a year. Nagapattanam, Marakkanam and Tuticorin are noted for their salt pans in Tamil Nadu.
Cholamandalam
Cholamandalam artistic village was launched by master sculptor K C S Panicker in 1966 as an art movement based in south India. He noticed that many talented artists were abandoning a career in the artist field as it did not guarantee a steady income and started Cholamandalam as a solution to the issue.
Panicker, a metaphysical artist, was also the principal of the Madras School of Arts.
A shady enclave about eight km from the hot Chennai city, Cholamandalam is an artists' village where they live with families. Cholamandalam is indeed a green oasis with several trees, under which numerous sculptures can be seen. There is an open air gallery of sculptures under the peepal tree, a quasi-Mediterranean food stall and a book shop.
Inside the building are two galleries, named Indigo and Laburnum. Designed with mezzanine flooring, they match international standards. Works on canvas, wood, granite and copper by masters such as M V Devan, Jayapala Panicker, Kanayi Kunhiraman, Paris Viswanathan and Senapathy are arranged in the galleries. Metal sculptures by Nanda Gopal, son of K C S Panicker, are thought-provoking. He is a sculptor who connected physics with fine arts. Nanda Gopal's works on brass and copper have been praised by reviewers as reflecting symmetry in asymmetry.
However, as cameras are not allowed in the galleries, visitors have no choice but to carry images of the amazing creations in their mind.
Though Cholamandalam has now grown into a residential area, a visitor would wonder whether it has done full justice to the dreams of the creator, K C S Panicker. The village is now a place which only people who are crazy about art may find interesting. For others, a visit could be a boring affair.
Sculptures at Mahabalipuram
It is very hot at Mahabalipuram, an ancient port city which lovers of sculptures should never give a miss. Similar to Hampi, Mahabalipuram too is a land of single-stone sculptures. Among them, that of Vishnu is noteworthy.
There is also an old lighthouse from the top of which a panoramic view of the town can be enjoyed. But there is always a heavy rush for a climb.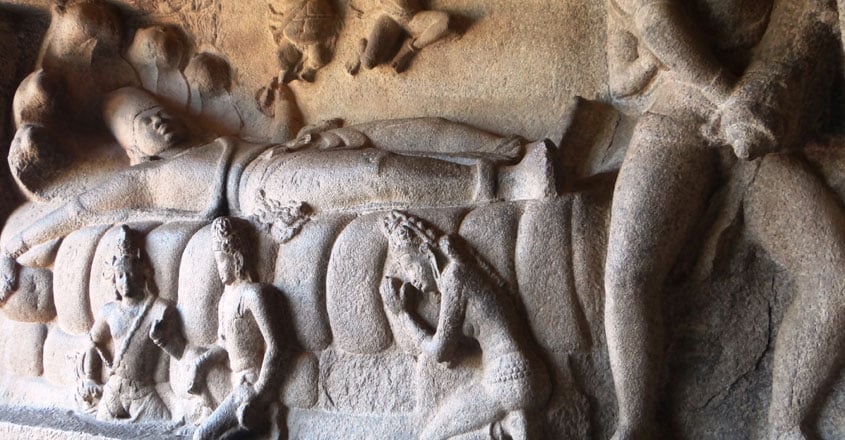 Other interesting sculptures at Mahabalipuram include a gravity-defying one of Krishna, five chariots, and Ganesa mandapam.
At a walking distance is the Seashore temple adjacent to the Bay of Bengal, where the present generation of ancient sculptors still create wonders on stone. According to Murukesh, a sculptor, works such as Durga Devi, Nataraja etc are exported from here to south-east Asian countries like Malaysia.
The Seashore temple had seven pagodas once and was a landmark on the shore for ships at the port city. But a rough sea has caused considerable damage.
Things to remember
Distance from Kochi to Puducherry is 560 km. The route is Coimbatore – Salem – Athoor – Villupuram – Puducherry.
From Puducherry, a visit to Chidambaram Temple can be arranged
The road is great to drive
A toll of Rs 1,500 has to be paid
Starting from Kochi at around 6 am, Puducherry can be reached by 2 pm.