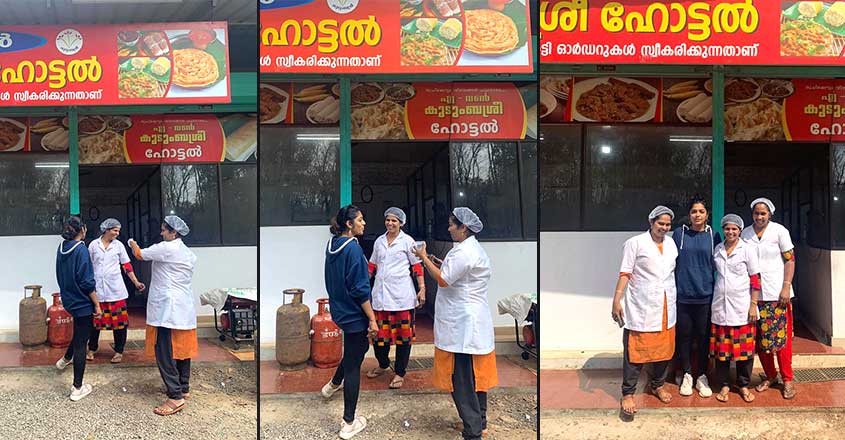 The quaint hotel run by A-One Kudumbashree unit in Melukavumattam in Kottayam had a special guest who really enjoyed the food there. The women who run the hotel were quite surprised when they saw actress Rima Kallingal. The actress had come to taste their delicious dishes.
Rima had posted a few pictures on her social media in which she is seen posing with the women in front of their hotel. Meanwhile, many comments are appearing below the pictures asking whether the actress got fish fry from the hotel.
Sharing the pictures, Rima wrote, "Always find that Kudumbashree Hotel, polish off some real yummy local food and support these hardworking, enterprising women."
This hotel is run by Jalaja Shaju, Pushpalatha Babu and Laly Mathew who are members of the 3 groups that come under the Melukavumattam panchayat CDS. Besides the delicious dishes that are served here, it is the credibility of the Kudumbashree that draw foodies to this eatery. They also cater for orders outside.