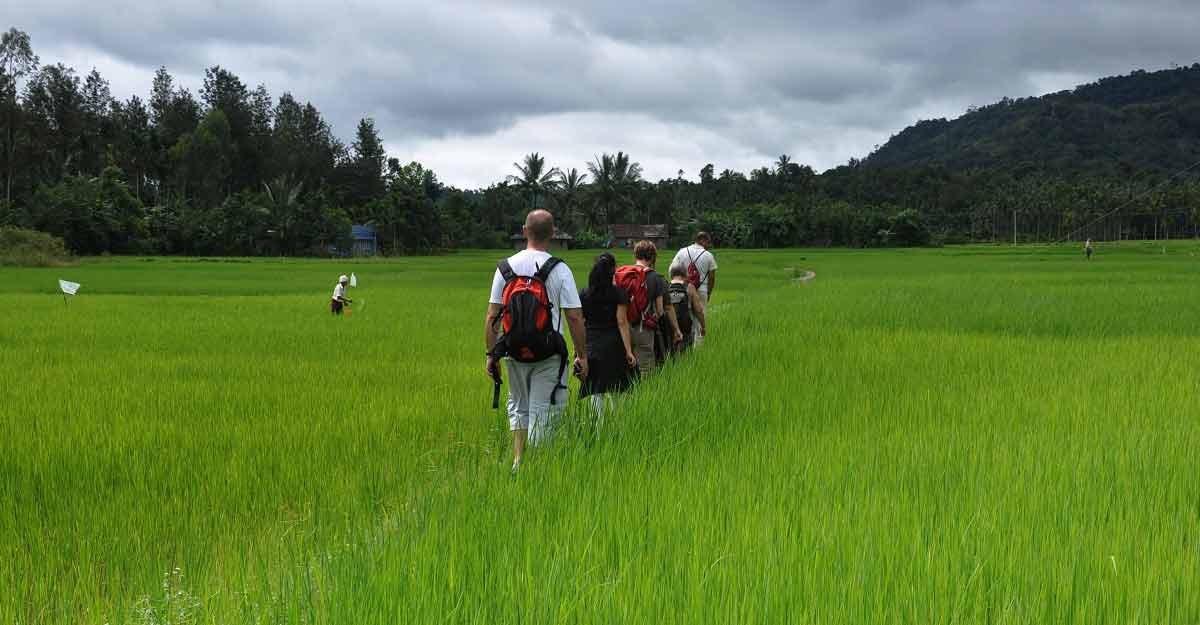 Submerged in greenery with beautiful landscapes and villages, Wayanad is a true nature lover's paradise. Nestled among the mighty mountain ranges of the Western Ghats, the place is captivating. It is one place that is not just to be seen, but its pristine beauty, greenery, cool climate, misty peaks and virgin forests need to be experienced.
If you are planning to travel to Wayanad this week and interested in taking a tour of the villages on foot, 'Kabani Tours' has a great plan for you.
It has launched a transformative travel experience called 'Walking Wayanad', a day-long walk, approximately 14 km, where one would be experiencing the people and their culture as they walk through the green lands. The walk which will be launched on June 22 aims to protect the environment along with the future livelihoods of local communities.
The walk starts from Mothakkara, a delightful hillside village, at 8 am and ends at Thekkumthara around 5 pm. Avoiding the modern-day roads, visitors can walk through old routes taken by the tribal people who lived there and thus understand the biodiversity of the place.
This day-long walking trail takes you through the villages where one can learn about their skills of hunting and fishing, try their hand at archery and taste the forgotten food.
Organised by Kabani Community Tourism and Services along with the NGO called 'KABANI - the other direction', the walks will be organised every weekend. The route is along the banks of the Kabani River, a tributary of the Cauvery, and an important river in Wayanad.
"During the walk, the participants will meet the people of the villages, understand their livelihood -- from cooking to farming as well as their old hunting methods," said Sreejith, an organiser of Kabani Tours. The participants will walk through the old countryside routes people used to commute to carry their agricultural produce to Kalpetta from these villages.

This initiative was introduced to find out those forgotten pathways, culture, myths and stories surrounding the area and to bring an 'insider's perspective about the land'.  
"This community-driven walk provides an additional income to the community and most importantly creates awareness of our rich biodiversity in and around river Kabini and the need for its rejuvenation," said Sreejith.
Registration fee for the walk is Rs 1,500 per person.
Things to carry
Comfortable walking boots
A waterproof jacket/ rain coat
Quick-dry trousers or shorts.
T-shirts.
Umbrella
Hat
Small backpack
Water bottle
If you are already excited and planning for this walk, register at contact@kabanitour.com. You can also reach them at +91 9482021324 or +91 9656500047.