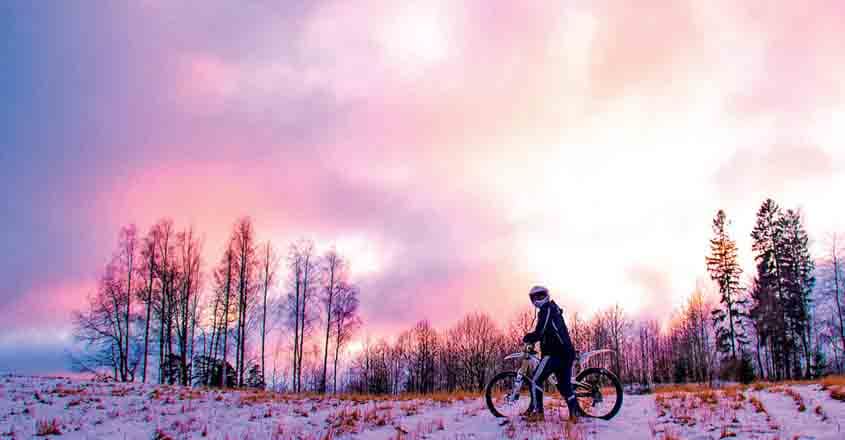 When Pranoy Mathew, a youngster belonging to Amballur in Thrissur, applied for a course at Jonkoping University in Sweden, he never imagined that he would undertake a tour of 10 countries for a mere Rs 2 lakh. Trips to places with sub-zero temperatures helped the 27-year-old experience new destinations and also learn new life lessons.

''If one's wishes are sincere, the path will be cleared before him,'' says the youngster philosophically.
Pranoy, born at Veloopadam near Amballur, attended Christ College, Irinjalakuda, before heading to Bengaluru for pursuing higher studies. Enjoying student life in the IT city as a 'freak', Pranoy had a sudden inspiration to study at a European university. After checking various options, he finally secured a visa for the production management course at Jonkoping University in 2014. The fee was Rs 6 lakh.
A student's journey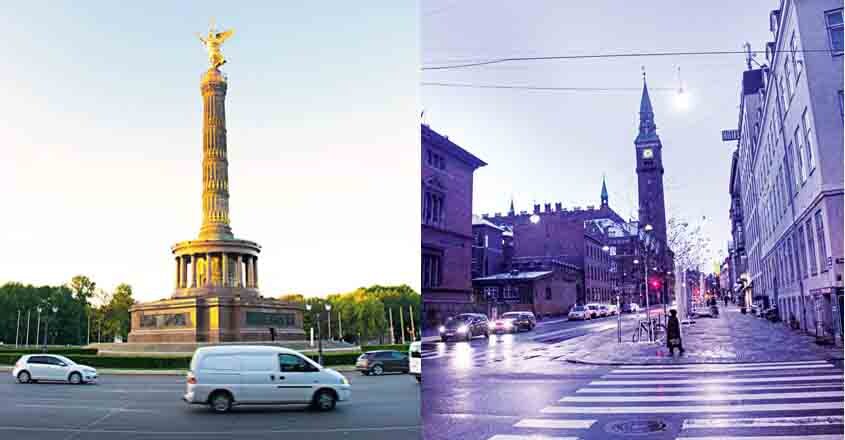 But when he arrived in Sweden, Pranoy was in for a rude shock – the list of students registered for the management course did not include his name. The college authorities offered him the information management course instead. In the freezing cold, Pranoy could only shake his head. But the authorities took it as his consent and Pranoy began his European academic days in a totally unfamiliar stream.
Pranoy was crestfallen over the development, but college life became exciting when he met two other Keralites – Edwin and Arjun. During this time, Pranoy and his friends got an opportunity to be part of an exchange programme in which students of various other colleges also took part. The destination was Estonia. The students on tour also included youngsters from France and Germany.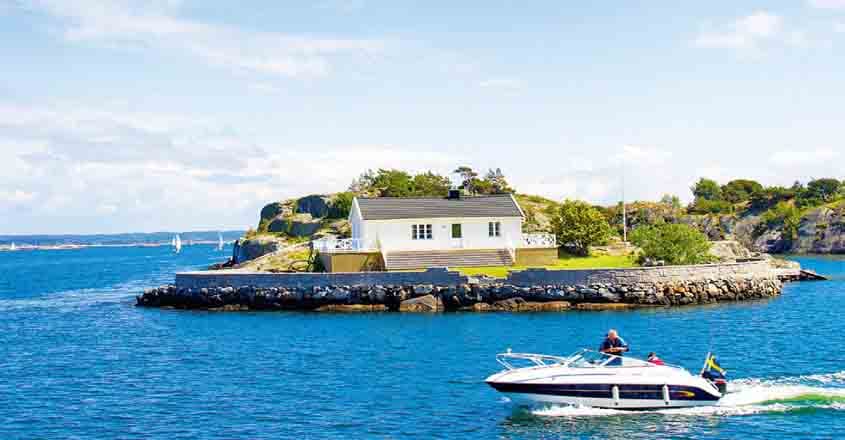 Among the early trips Pranoy undertook with friends was to Denmark on a cruise ship. He travelled from Jonkoping by bus to Stockholm. From there, the ship started before dawn to neighbouring Denmark. Cruise ships conduct regular services between the two countries. The ship Pranoy boarded also touched Norway, another neighbour of Sweden, before arriving in Denmark. The youngsters were back in Sweden after the tour early next day.
Pranoy became acquainted with students from several countries during this trip. Among them, he struck a friendship with Eduardo, a youngster from Spain, who gave informative lessons in history and culture of his land to the Keralite travellers.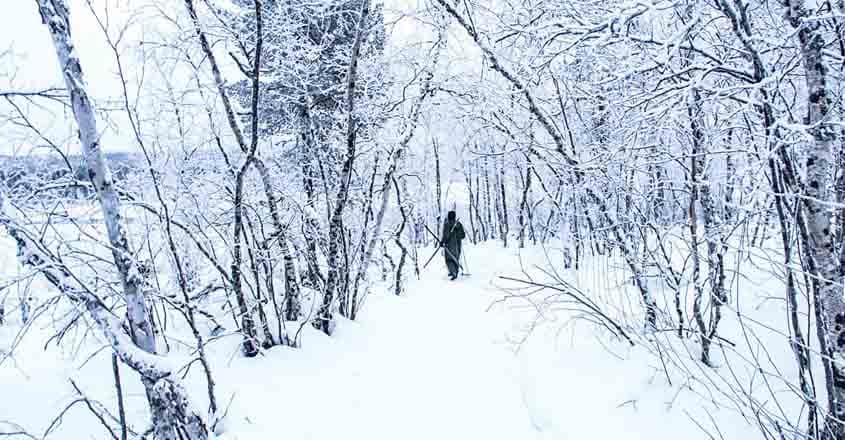 Fascinated by Denmark, Pranoy decided to plan a trip to that country again during his next birthday on December 24. By this time, his circle of Keralite friends had swollen to 10. It now also included Nidhin, Jithin, Sourav, Akhil, Jose, Shamnad, and Elwin. To keep the expenses minimum, the youngsters chose to hire a Volvo car for the journey though the snow-clad hills.
Denmark is covered with heaps of snow in December and the team mapped the route with help of Google. The youngsters initially had to pass along an undersea tunnel to reach Denmark. ''This tunnel is at least four times bigger than the one being built at Kuthiran in Kerala,'' says Pranoy. It was an unforgettable experience, he adds.
''I often reflect over all experiences I would have missed had I decided to return to India on being denied admission to the course I had applied for,'' says the youth.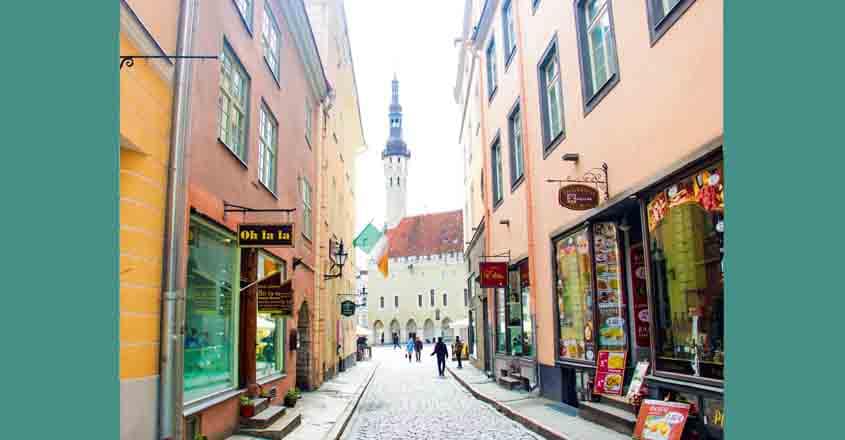 Among the trips he values most was the one to Germany. At that time, he was travelling with a classmate, Ananthu. Their host in Germany was Ananthu's uncle, who worked there. By the time they reached German territory, the youths were lost and it was dark. Clueless about the route, it was the German police who turned saviours for the Keralite youngsters. The police guided Pranoy and Ananthu right up to the doorstep of the uncle's house in Munich. ''One cannot expect such help from the police anywhere, except a European country,'' feels Pranoy.
Pranoy went on trips by clubbing his holidays. ''After spending four days in Germany, my next plan was to tour Czech Republic. It lies on the left side of Germany while travelling from Sweden. Pranoy's trip to the Czech Republic gave him some unexpected, welcome surprises too. During the drive in the early hours, thick fog made progress difficult and he parked the car on the roadside for some time. He resumed his journey when the fog began to lift. On the way was a bridge which offered the most beautiful view of dawn in that land.
''Travellers to Czech Republic made it a point to reach the bridge just before sunrise to enjoy the view. But we arrived there at the right time only because the fog had hampered visibility. I believe it was for this purpose that some higher power had placed the obstacle before us,'' reveals Pranoy.
Lessons from his travels
During his five-year stay in Sweden, Pranoy visited 10 countries. They included Denmark, Norway, Czech Republic, Netherlands, Italy, Germany, Spain, Estonia, and Thailand. Each of the places offered a new learning experience. Pranoy even felt he was undergoing a rebirth every time he travelled to a new country. ''I now have immense respect for people who have travelled all over the world,'' he says.
Pranoy reveals the secrets behind his economical and informative journeys. ''The main aspect is food. Go for street food which is light on your purse and also familiarizses you with authentic local cuisine,'' he advises the youth.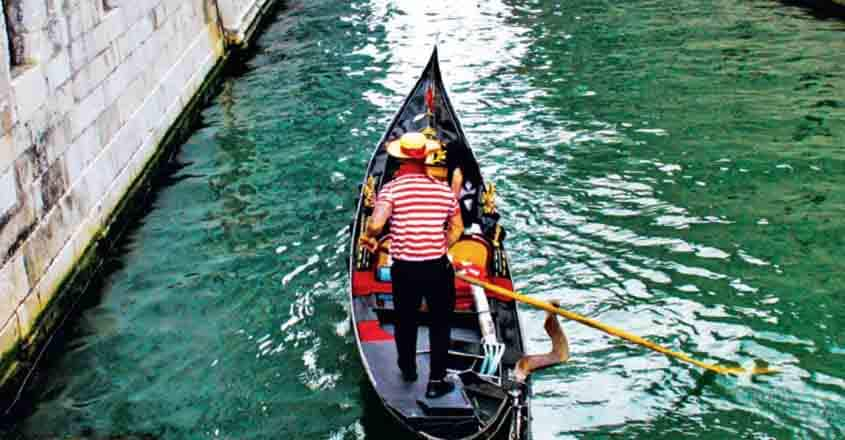 Among his favourites is chimney cake available at Prague in Czech Republic and also goulash, made from reindeer meat and commonly available in Swedish restaurants. ''The taste of scorpion fry in Thailand bowled me over. Earlier, even the word 'scorpion' repelled me. But a visit to Phuket in Thailand changed all that,'' reveals Pranoy.
The place where the youth wishes to make repeat visits is Venice. ''The similarities between Venice and Kuttanad and Keralites' familiarity or water-logged areas may be the reason,'' he explains.
Pranoy has noted that all historical buildings in European countries are preserved well, offering a visual delight. Moreover, destinations like Prague ensure total security along with freedom for tourists.
Hailing from Kerala, Pranoy says he often tries to compare the new places he visits with his native land. ''Each country is a new experience and I try to find out what things there are better or worse than our state,'' he reveals.
For youngsters on a student visa, finding funds for tours is a hard task. ''Prefer to travel by car, instead of a flight which would cost four times as much. Ensure that you eat from only street-side restaurants. This will also cut expenses,'' advises the youth.
''Before planning each trip, I used to reduce my daily expenses to save money for the journey. This helped me visit 10 countries spending just Rs two lakh,'' says Pranoy, who is now engaged in running his own start-ups.