At a time in which India is set to celebrate the canonization of its first layman saint Devasahayam Pillai, Kattadimala or Devasahayam Mount, his place of martyrdom, is also piquing travellers' interest.
The place, nestled in the hills of Tamil Nadu's Aralvaimozhi, which houses Asia's biggest wind farm Muppandal, is also famous for the church dedicated to Devasahayam Pillai in Puliyoorkurichi. Kattadimala merits a trip on its own or even an inclusion in your itinerary on the way to tourist spots like the Vivekananda Rock Memorial, Padmanabhapuram or the Kanyakumari beach. Here's what you need to know before undertaking a trip:
Historical background
Devasahayam Pillai's original name was Neelakanda Pillai, and he was born into a Nair family. His father hailed from Kayamkulam and his mother was from Kanyakumari. As a young man, Neelakanda Pillai went into the service of the Travancore royal family and he was put in charge of state affairs.
After the Travancore king Marthanda Varma defeated the Dutch naval army in the historic battle of Colachel in 1741, Neelakanda Pillai got to meet captain De Lannoy, the commander of the defeated Dutch army. De Lannoy was pardoned by the king after his surrender, and he was made the commander of the Travancore armed forces.
Neelakanda Pillai's acquaintance with De Lannoy, a staunch Christian, got him interested in the religion, too. He converted to Christianity in 1745 and assumed the name Lazarus Devasahayam. Records say that this invited displeasure from many quarters and he was eventually charged with treason, for allegedly divulging state details to Europeans. Devasahayam Pillai was arrested and tortured for three years. It is believed that he was finally shot to death in 1752 by the Travancore army in Kattadimala, which is currently known as Devasahayam Mount.
What to see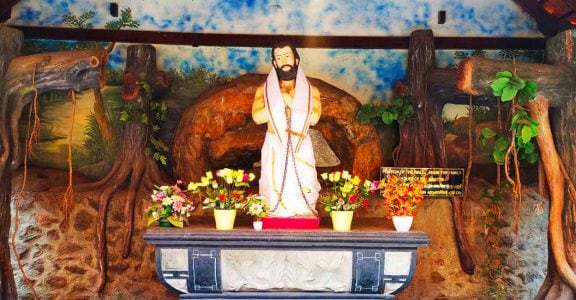 St Martyr Devasahayam Church – The church, located on the Thirunelveli-Nagarcoil highway, is a majestic shrine with an entrance arch made of rock stones interlaced with white panes, just like the church itself. A selfie with the church in the backdrop would make for a classy Insta pic with a Western church vibe!
Vadakkankulam church – The spot where Devasahayam was baptised.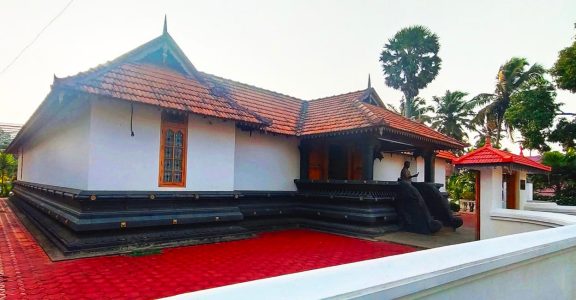 Nattalam – It is the birthplace of Devasahayam Pillai, and has a museum featuring interesting facts about him, including a small wall from his original house.
Puliyoorkurissi – The location has 'muttidichaan paara.' It is believed that Devasahayam, who felt thirsty while enduring the army's assault, fell on his knees here and a fountain broke out, to serve him water.
Kattadimala – The hill on which Devasahayam was shot to death. The place is called so as it is extremely windy. It is known for its refreshing climate and the beautiful view from the top. There are also many windmills and farms in this location.
Maniyadichaan para - A big piece of rock preserved on the church premises, and it is said that this was a piece that fell out of the hill, during Devasahayam Pillai's murder and it gives out a bell-like sound when struck.
All the above places are within a radius of 20 to 25 km and are easily accessible.
How to reach
Kattadimala is about two hours away from Thiruvananthapuram and is on the Nagarcoil-Tirunelveli highway.
Spots enroute
On the way to Kattadimala, one can also check out Udayagiri Fort of Thuckalay where captain De Lannoy was cremated, the famed Padmanabhapuram Palace of the Travancore royal family and even Colachel, which houses a memorial of the war.