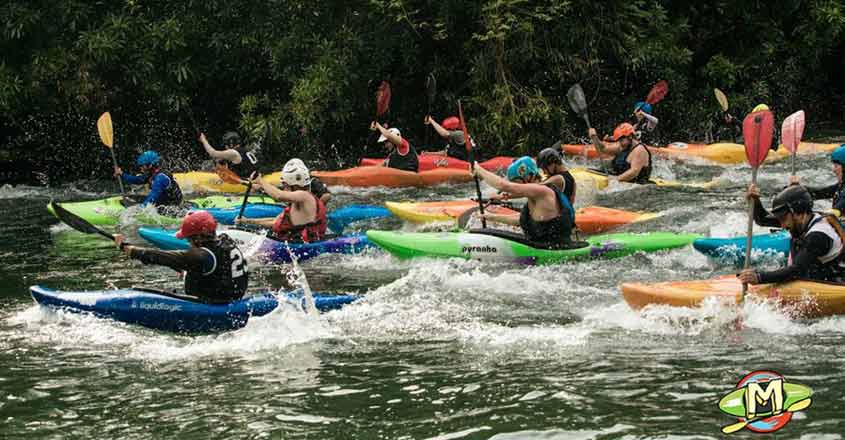 Kozhikode: Kozhikode is all set to host the international kayaking experts who would take on the mighty waves of the Iruvanji River and the Chalipuzha River. Thusharagiri revels in excitement as it gets ready for the seventh edition of the Malabar World Kayaking Championship.
More than one hundred athletes are expected to reach the district to take part in the championship and the River Festival which will be held from 26th July to 28th July. Thusharagiri would find a spot in the international sports circuit as the International Canoeing Association will give its accreditation this year to the venue. Besides, the beautiful valley would also host the national championship conducted by the Indian Kayaking and Canoeing Association (ICF), making Thusharagiri one of the major destinations for water sports.
Besides Kerala, teams from Karnataka, Uttarakhand, Himachal Pradesh, Delhi, Haryana, Punjab, Maharashtra, Madhya Pradesh and the Indo-Tibetan Border Police would take part in the national championship that begins on July 26. The slalom sprint would take place in the track at Chalipuzha River at Pulikkayam, Kodencherry. In this event, the contestants have to row the slalom canoes through the gates installed at various spots in the river, to earn points.
Men and women would take part in various events in the junior and senior categories. The IKCF panel which controls the events would reach Thusharagiri on Thursday. Athletes from more than ten countries are expected to reach Thusharagiri to participate in the world championship. Competitions in slalom, down river, boater cross and intermediate would be held here. The super final takes place on the closing day to find out the individual champion from among the participants who scores maximum points in various events.
The Malabar World Kayaking Championship is conducted by the Kerala tourism department in association with adventure tourism promotion society, district promotion council and Madras fun tools.