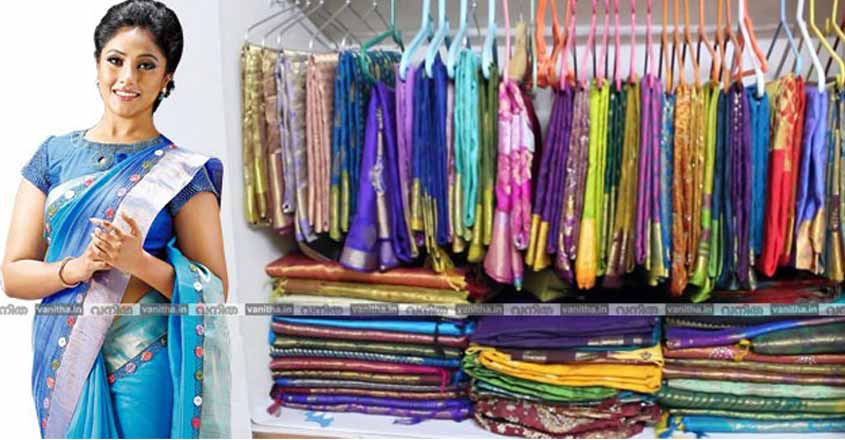 Indian women sure look amazing in the traditional nine yards. However, your favorite sarees may lose their charm and durability if they aren't properly maintained. Special care has to be taken while washing and drying the sarees, especially the ones in exclusive fabrics. Here are some tips to keep your sarees beautiful for a longer period of time.
• Soak cotton sarees in warm water mixed with salt for at least 15 minutes before washing, to maintain the color and luster of the fabric.
• Choose light detergents to wash sarees. Gently wash the sarees that you regularly wear using your hands. You could scrub just the border using a mild brush if necessary.
• Sarees, in all materials and fabrics, should be dried without directly exposing to the sunlight.
• After wearing the sarees that have been dry washed once, lay them in light sun shine and breeze before wrapping it neatly in a sheet of paper.
• Food stains on dry washed sarees could be removed by washing just the stained area in cold water with ice cubes in it.
• If the stains are too deep and dark, rub some white colored tooth paste on both sides where the stain is. Allow it to dry for at least 2 – 3 days and wash it off in cold water.
• Do not fold sequined sarees in a messy way as the sequences may rub each other and ruin the design and the texture of the fabric.
• Do not wrap silk sarees in plastic bags as it may cause mold formation.
• Soak the cotton sarees in cold water for half an hour to remove the stiffness and then wash regularly in the machine or using hands.
• Soak stiff sarees in half bucket water mixed with half cup vinegar to remove the stiffness.