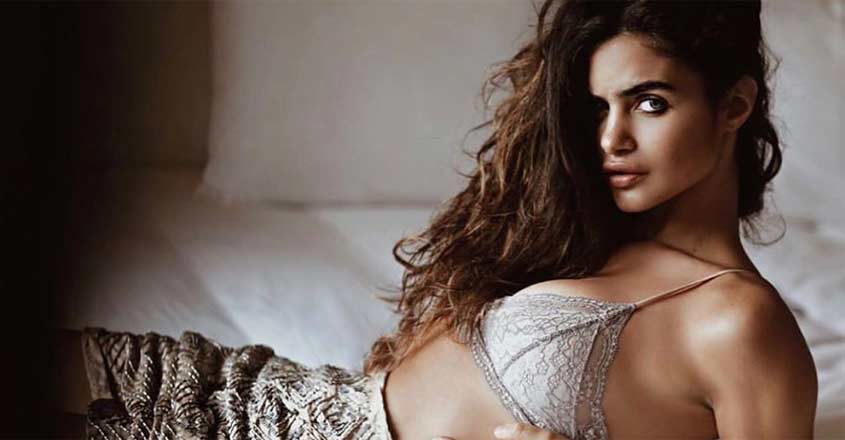 New Delhi: South African model, actress and fashion designer Gabriella Demetriades says it is not only about making fashion sustainable because the word is too broad. She says it's about reusing, refining and recycling.
Demetriades collaborated with Liva, a sustainable fashion fabric brand which recently associated with Miss Diva beauty pageant whose winners Adline Castelino will represent India at the Miss Universe global pageant.
IANSlife got in conversation with Demetriades to know more about the collaboration, her idea of sustainable fashion, her label and more. Excerpts:
What inspired you to take up the pledge of sustainable fashion?
I guess like the rest of the world I've been blinded by our usage of no sustainable products and fashion is a huge contributor. It's not only about making fashion sustainable because the word is too broad. It's about reusing, refining and recycling.
What was your first step in envisioning the costumes made from Liva fabric?
It's all about the fall for me when looking at a garments and some fabrics just call for a certain design. Liva has great fluidity and is 100 percent nature based fabric that adds beautiful flow to the garments, therefore the creation not only looks good but it is also very comfortable to wear.
After starting up your own fashion brand, why do you feel sustainable fashion is important?
I also run a luxury resale portal which is 100 per cent sustainable and zero waste for me. It's not a question of importance, it's a "have-to" right now.
Styling the contestants to the best plus keeping in mind the sustainability, how do you feel being part of this journey?
I think made to order is an important player in this - caused less waste and customised to the clients specific needs so more chance of them loving it for longer.
Deme-Love is growing in rapid, but how do you keep your brand distinguished?
I think the balance between making it a profitable business and keeping it niche is a game most brands have to play it's difficult to do both for sure but you have to keep pushing boundaries and at the same time delivering what clients want.
Tell us from being a top model to become self-made designer, how did you manage to evolve so much?
For me evolving is the most important part of life and growth. What I want today could be very different tomorrow but you have to stick to the ultimate goal.
What is your style statement?
Easy, eclectic and surprising.
What are the essential things you think every woman entrepreneur needs to keep in mind?
That you can't do it all. Surround yourself with good people and you will achieve more than you could ever alone.
Bringing up your brand at esteemed level, how have you imagined the way forward?
Yes, there is always an end goal and focus and sometimes we make mistakes and stray from the path but ultimately you are always lead back to it.
With sustainability being the need of the hour, how could every brand and individual do their bit to contribute?
Create a zero waste policy, zero plastic within the work space, use sustainable fabrics.
How do you see India as a market?
I think it's very interesting and exciting. We really don't know where it's going and it's fun to be on that ride.
What are your future plans?
To grow my personal brand and my other verticals, to launch a new menswear brand.