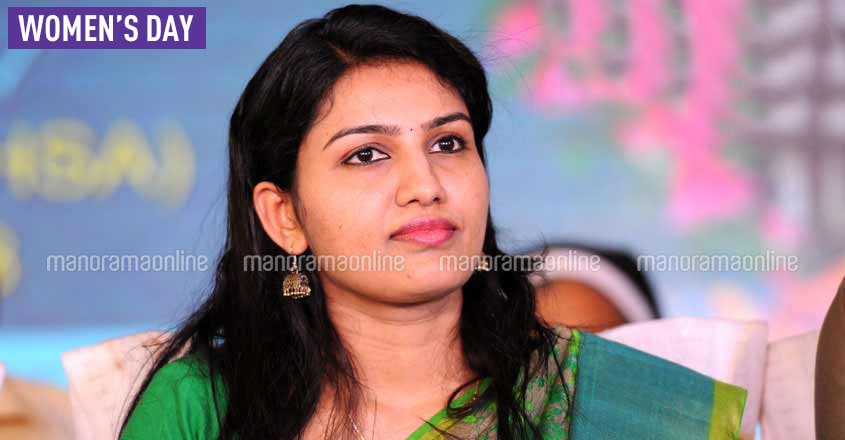 Devikulam sub-collector Dr Renu Raj IAS was recently in the news for her bold statements and actions. The young incumbent said that the position of a collector was nothing like what is shown in the movies and that it was more like playing a game of musical chair. Renu Raj was interacting with students at the 'Pennayirukunathinte Aanandam' program organized by Malayala Manorama in connection with the Women's Day celebrations. "One of the disadvantages of being a civil servant is that we suddenly get noticed in the public. Anyone can cooperate with us or even attack us. However, it is not possible to recede ourselves denying the fact that we are public figures," said Renu Raj.
When asked whether she is able to perform as she had wished, the collector reminded the audience that her profession was nothing like what is depicted in the movies. She noted that the collectors in the movies are super powerful and that one would be slightly disappointed if he/she hopes to serve by keeping those in mind.
Career, an opportunity and challenge for women
"You struggle as an individual when you take the problems and challenges related to your profession personally. I feel that such professional challenges have never affected me as an individual or as a woman," said Renu Raj. She added that this attitude must have given her strength to head forward.
Renu observed it was equally a great opportunity and a challenge for a woman when she holds a position of power. She said that generally people have an easy mentality while dealing with women professionals. This puts an extra pressure on women to constantly prove their worth despite being highly educated or possessing unique qualities. Renu thinks her biggest challenge is to show that she doesn't deserve to be degraded because she is a woman.
"The profession of an IAS officer is designed within a specific structure. Be it a man or a woman, they are supposed to do that. As a woman, it indeed is a big thing that you can serve by motivating a larger section of the society" noted the collector. Renu revealed that she tries her best to attend all the programs that she is invited to at various schools and colleges in Munnar. "I don't do it to grab fame or attention. But our presence may be important for that place, as students need us. People like us are required to make them realize that it indeed is possible for them to grow and expand their horizons even after completing tenth standard. It is an amazing thing that I am able to inspire them like that," explained Renu Raj.
Don't leave him alone
Dr Renu Raj emphatically told her audience that it was not their fault if someone behaves inappropriately to them. She added that women shouldn't think of it as insulting to their personality. However, the firebrand collector advised them not to spare the person who misbehaves with them. "You should be unwavering in that decision. You shouldn't blame yourself thinking that you have been insulted. Not everyone in the society is good. About 80-90% of the men are great individuals who respect women and support them to come to the forefront. But there also people who aren't like that. Such unfortunate attitudes could even be seen among women too," noted Renu.
Renu said it was alright to cry when feeling sad. However, she firmly believes that one shouldn't drown themselves in grief. Renu reminded that there are numerous factors which are constantly trying to demean or discourage women and that it was important to rise up strong from it. "If we immerse ourselves in such things, then the world around us or the melodious song that our lives are singing to us would be lost forever," said Renu.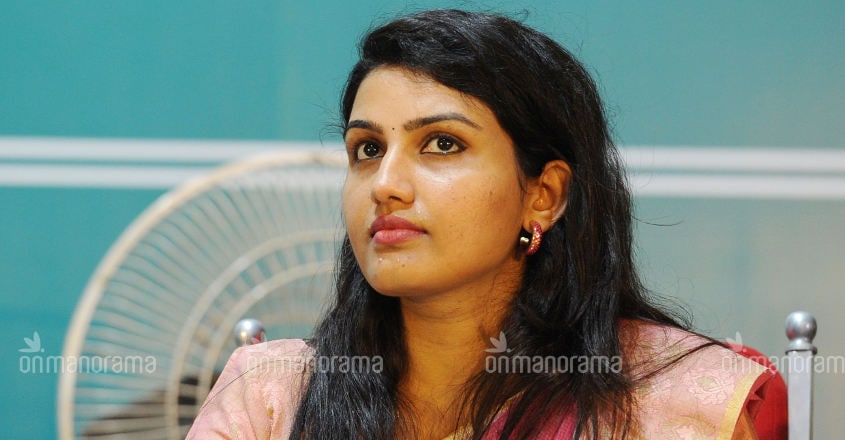 Civil service a musical chair
The young officer is of the opinion that civil service is almost like a game of musical chair. She said it was not practical to execute everything that they envision. She admitted that she faces many hurdles even while trying to do something with good intentions. The collector said, "We may face unexpected impediments when we try to implement the solutions that were formed by beating our brains. However, this profession offers countless opportunities to do many good things, individually or collectively, for the betterment of the society. The most significant thing that I have found beneficial is the fact that this job helps you form good relations. In many situations, we may not be able to help those in need due to limitations in the present disposition. It is in situations like these that such relations come to great help. There are many people who would genuinely help us. However, the most important thing that we can do is to connect these people with the ones who deserve to be helped."
She said that more than the things that become sensational news, it is the small things like these that give her peace of mind and make her sleep peacefully at night. Renu Raj admitted that she felt as if in a comfort zone while she was practising as a medical doctor. She also shared with the audience an incident when she could help a poor student, in Devikulam, who was on the verge of dropping out from higher education.