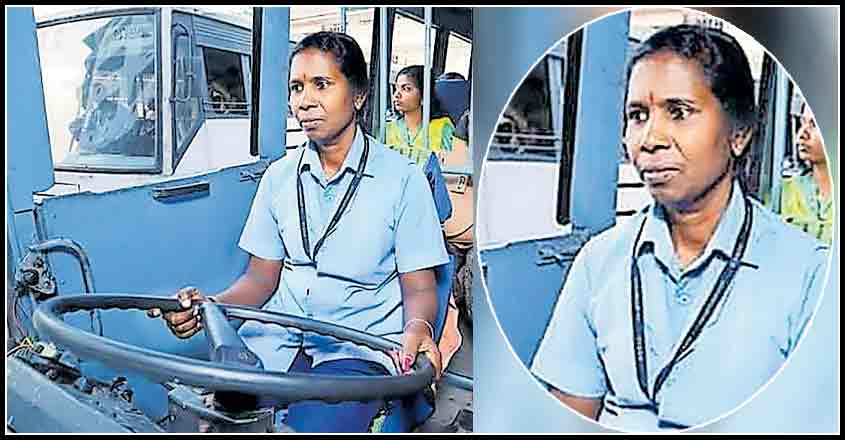 Perumbavoor: VP Sheela, a driver attached to the Kerala State Road Transport Corporation (KSRTC), has created history by becoming the first woman to drive a superfast bus of the public carrier. She took a superfast bus from Perumbavoor to Central bus stand, Thampanoor in Thiruvananthapuram and it reached the destination on time.
Sheela was earlier in the news for being the only woman driver of KSRTC. After joining the Corporation in 2013, she was so far given duty in ordinary services.
It was, in fact, a sudden turn of fate that led Sheela to drive the superfast service. She had arrived at the Perumbavoor bus stand early in the morning to conduct the Aluva - Muvattupuzha service. However, the driver of the superfast bus to Thiruvananthapuram scheduled to start at 6.30am took an emergency leave and Sheela was asked to replace him.
Though initially apprehensive, encouragement from the conductor Lijo and others led Sheela to take up the duty and complete it successfully. She also was at the wheel during the return trip of the super fast bus that started from Thiruvananthapuram at 4.15pm.
Youngest daughter of the late Pappu and Kutty of Chiranganal in Vengoor, Sheela learnt the initial driving lessons from her siblings. Now she lives with her 76-year-old mother and a brother, who is bedridden after meeting with an accident during work related to a thatched shed.