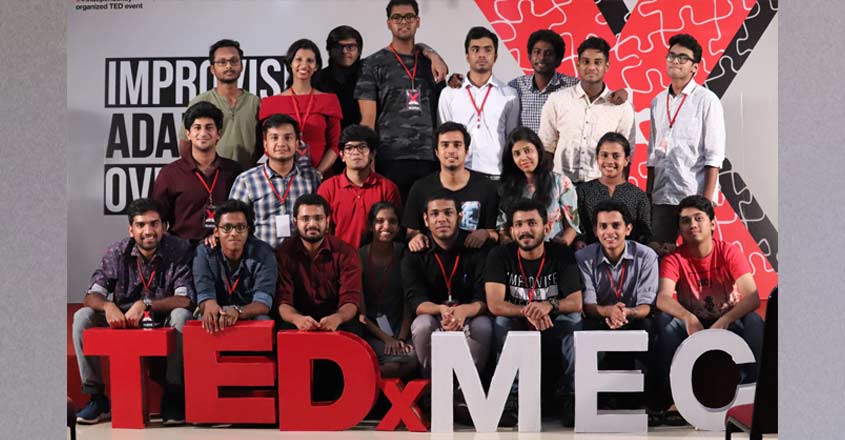 Another chapter of Model GEC TEDx is here to present you some hand-picked stories of individuals who broke all the barriers to scale greater heights. These stories are bound to inspire and rejuvenate; it might even leave you in retrospection. 'A pinch of perspective' is all it takes to change one's opinion about life. No wonder that TEDxMEC, the TEDx chapter of Govt Model Engineering College, Thrikkakkara, set the phrase as its central theme. TEDxMEC2019 is scheduled to be held on 22nd September at KTIZ Kalamassery in Kerala's Ernakulam district.

TED is the acronym for Technology, Entertainment and Design. The x in TEDx stands for independently organized events that shout out the slogan, "Ideas worth spreading". TED talks are well known for their lively discussions on relevant issues. It was initiated by a non-profit organization called the Sapling Foundation in 1990. Each TEDx event is centred on a theme that is selected with the intent of bringing about changes in the world around us.
TEDxMEC brings you a diverse range of speakers from all walks of life. It is a platform to share perspectives and cultivate an inspired community to bring a positive change in the society.
The row of speakers in the event include Dr Saritha Vig, an associate professor in the department of Earth and Space Sciences at Indian institute of science and technology. She would speak about the success of capturing the first image of an extraordinary cosmic entity - the black hole.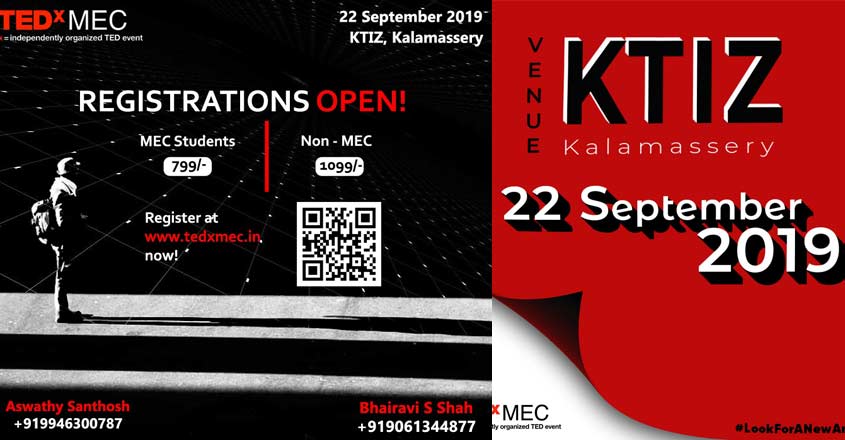 Jegatha Muralidharan aka Jags is India's first-ever Zumba jammer. She has mastered various dance forms ranging from Latin to 'Afro.' Sachin Rajeev, the vocalist of Chidakasha, would be speaking on how his band redefined the music notes by bringing together the sounds of Rock, Metal, Funk and Carnatic.
Dr Arun A. Shanmugham, who is the director of Research and wildlife operations known as Wildlife SOS, would be speaking on how captors were turned into environmentalists and how they single-handedly stopped the practice of 'dancing bears' in India.
TEDxMEC would be an opportunity to listen to the enthralling stories of street academics, the thrilling band who have been rapping their way into our hearts since 1999. Moosa Meher, one of the key-founders of an NGO called Tinker Hub, will be speaking about the shift in perspective regarding engineering and ways to tackle it.
Dr Gitanjali Natarajan, an associate professor in clinical psychology at Amrita Institute of Medical Sciences Kochi, will be speaking about anger management. Visit TEDxMEC website now to book your tickets.
The registration fee for the event is Rs799 for the studentsof Model engineering college and Rs 1099 for those from outside.