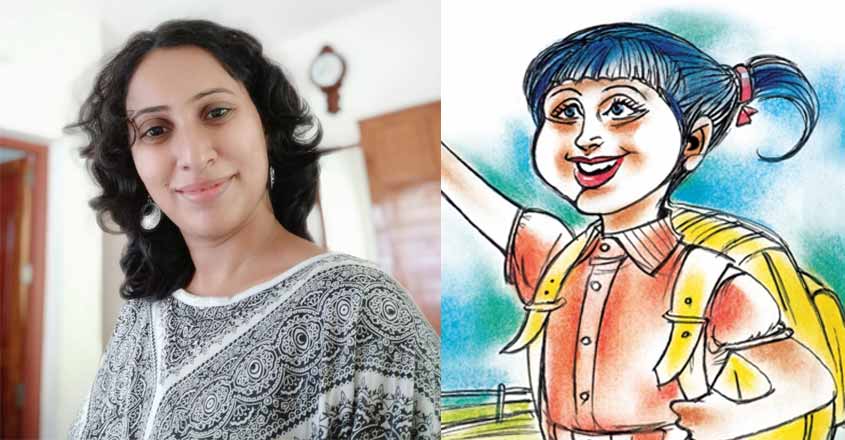 "I think the creativity is the path to discovering oneself; in that way it's been a sublime experience," says young author Meenu Jose about her novel experience as a writer of children's fiction. Her book 'Nidhi's Wonder Years' offers a roller-coaster ride filled with many amusing events as well as a few poignant moments. 
"'Nidhi's Wonder Years' is a beautiful accident or a surprise entry to my list. I never thought I would be a writer of children's fiction. Each story dealt with particular issue that a child undergoes and is portrayed with humour. It cruises through an eventful year in the life of a little girl," Meenu shared the subject dealt with in it.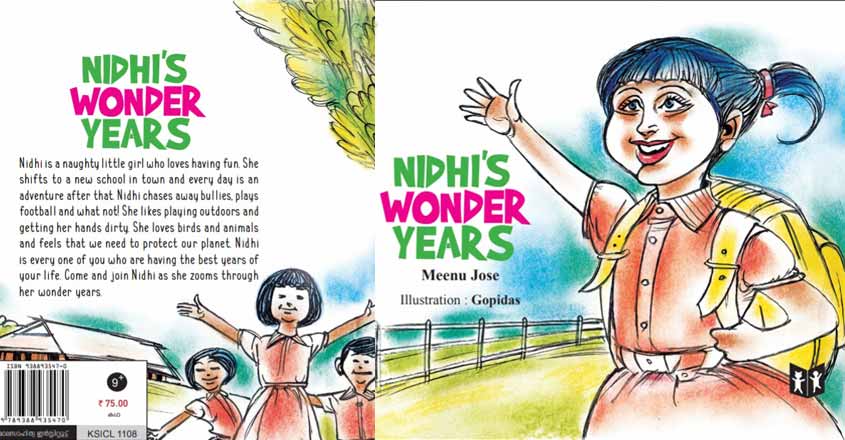 The author cherishes the inspiration and labour behind the work.
"My daughter has influenced me to write this. For the naughty and lively person she is, she can be the protagonist Nidhi in the coming years cause she is much younger than the 10 year old character. I have written academic books and articles but the moment I started writing this, I understood I belong here. I readily enjoyed writing it and I can't wait to do more," Meenu beamed as she narrated her experience.
One day she had got a call from her friend, asking to write a few stories to narrate her daughter. That is when the idea popped up and one after another interesting tales started shaping up and came to be narrated on the pages of 'Nidhi's Wonder Years'.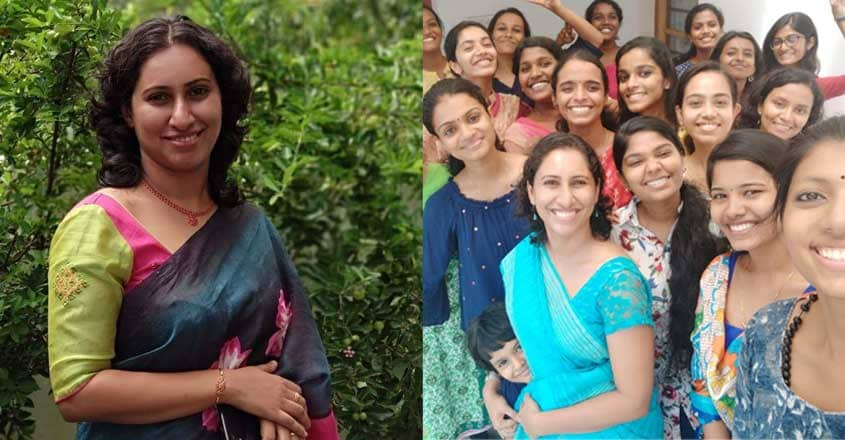 It was as if everything was within, and soon the collection got published, she recalled.
The topics
The book begins with how Nidhi has to join a new school as her family shifted home. She is a little disconcerted but braves on. Each story addresses issues that children of today have to deal with. The author has tried to locate the stories in a specifically Kerala context as Nidhi grows up in the state. However, the themes she incorporates are universal in nature, appealing to the children world over. 
The story collection provides a strong base for children to kindle a love for nature. One story is about loving animal friends, while another one is about preserving the planet for all organisms. 
Nidhi questions gender norms when she decides to play football along with the boys. She practises sport as well as dance, defying stereotypes on the way. She is compassionate, energetic and very creative. However, Nidhi is like any 10-year-old, with her share of disappointments and heartbreaks.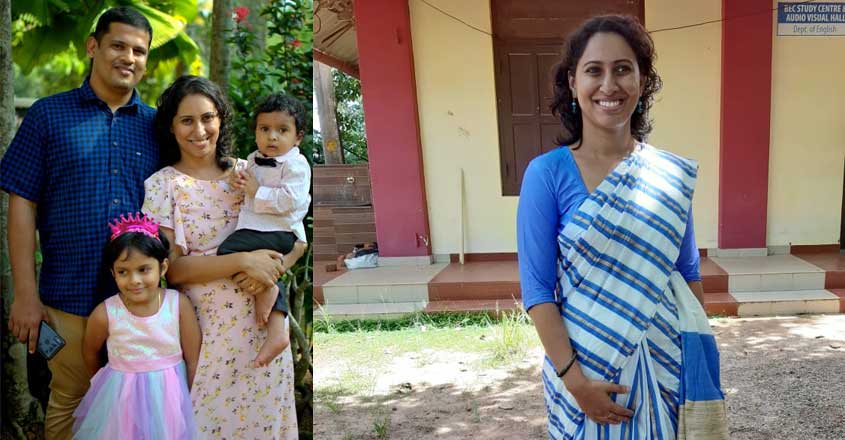 The author up close
The author reads a lot of serious fiction and poetry. Orhan Pamuk, Haruki Murakami and Sylvia Plath are her favorites.
Each book is a life in itself, she has realised over the years.
"I don't discriminate and read on anything and everything that I can lay my hands on but mostly novels. I have published poetry and some stories but a book is new," she revealed.
She had joined Mar Ivanios College, Thiruvananthapuram, in 2010 right after her post-graduation and loves to interact with the young crowd and found endless possibilities in the process of teaching and learning.
"Every day I encounter hundreds of students. Each one is different and offers varied experiences. That helped the writer in me. I always found writing a therapy. When recording your emotions, you are in some way getting rid off and dealing with them. I always liked saving my thoughts, and believe they are one of the most valuable things in life as they give an insight into oneself, like a time travel to a particular day of your life.
"Writing strengthens my emotions but the only problem is sometimes I don't get the time to write," Meenu narrated on the self-impact of the writing process.
"I started writing from a very young age. Ever since my school days I used to participate in competitions and my teachers suggested that for building language skills. What had started then has stayed with me now too and I always find leaving our words behind, very cathartic and very therapeutic," she asserted.
Tributes to family
Meenu owes her family too, apart from the inspiring students. Her husband, Balu Francis, is a scientist with the ISRO and they have two kids: Nadeen, who is in the first grade, and Joseph, is just 2 year old.
"They have been very understanding, and gave me the space and time to pursue writing," Meenu noted.   
"My father Prof Jose VM is also a writer. He writes in Malayalam and English. I owe him for inculcating in me my love for letters and for bringing me books and encouraging me to read and the result is this book.
"My mother supported me in everything and anything I do. I have become this person today because of them," she added.
Anxious days
Writing has been a soothing episode, but with the launch of the book, Meenu is tense.
"Getting your work published is a special feeling. When it is out, it no longer belongs to you -- it is open to criticism, open to review as you have revealed a piece of yourself to the world. At once it is scary and an exciting because a lot of people will identify with my own experience and relate to the protagonist," the author explained. "But having your name out there in the world it really feels exceptional and I am really thrilled."
She is thankful to the Kerala State Institute of Children's Literature for publishing 'Nidhis Wonder Years'.
"There are very few stories that choose to make a girl the main character as opposed to a boy. Nidhi tries to fill in many such absences that we have taken for granted. She will be a good read and yes, now I have to give my best for not just my students but the readers too," Meenu concluded.