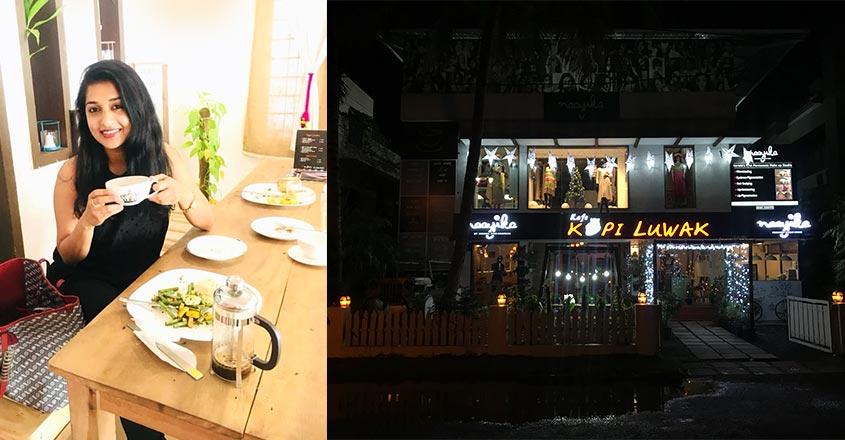 The Kafe Kopi Luwak at Pananpilly Nagar, Kochi in Kerala is grabbing eyeballs, not only for its swanky interiors but also for serving the most expensive coffee in the world. The cafe shares the name of the Kopi Luwak or civet coffee which is touted as most exclusive and expensive coffee.

Businessman-actor Nirmal Jake and costume designer Sheeba Manishankar are the owners of the cafe. They couldn't think of anything else but to open a cafe when they decided to start a business. Kopi Luwak made it to their menu when the duo thought that their cafe should stand out in Kochi where there isn't any shortage of cafes. Many film personalities have already visited Kafe Kopi Luwak to sip the most expensive cup of coffee in the world.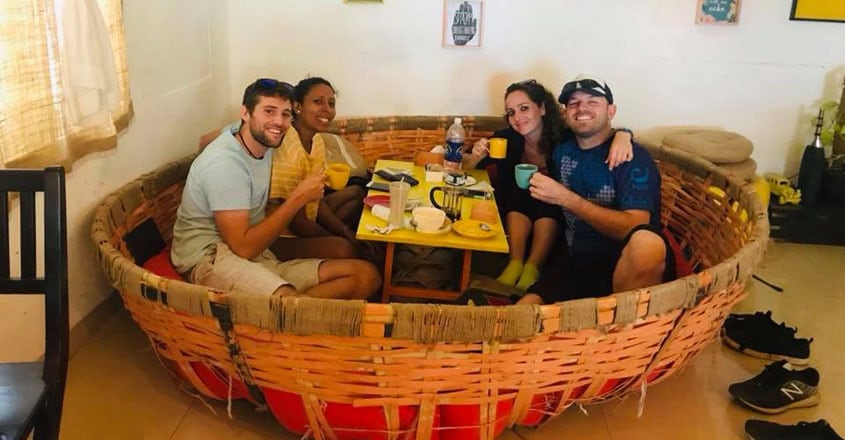 Another outlet of the Kafe Kopi Luwak has been inaugurated at the naval base, after the cafe became famous for its incredible coffee varieties.
The Kopi Luwak or the civet coffee has its origins in Indonesia. It is prepared by processing the ordinary coffee beans in an extremely unique and complicated process. The coffee beans are the main food of the civet cat. During the digestive process the coffee cherries and the pulp are removed but the coffee beans aren't digested. It has been proven that this special coffee has medicinal properties as well. The coffee separated from its faeces is processed to make the Kopi Luwak. The unique fermentation that happens in the civet's digestive system gives the coffee its unique flavour. Growing civets in cages to produce Kopi Luwak on a commercial basis has now become very common in Indonesia.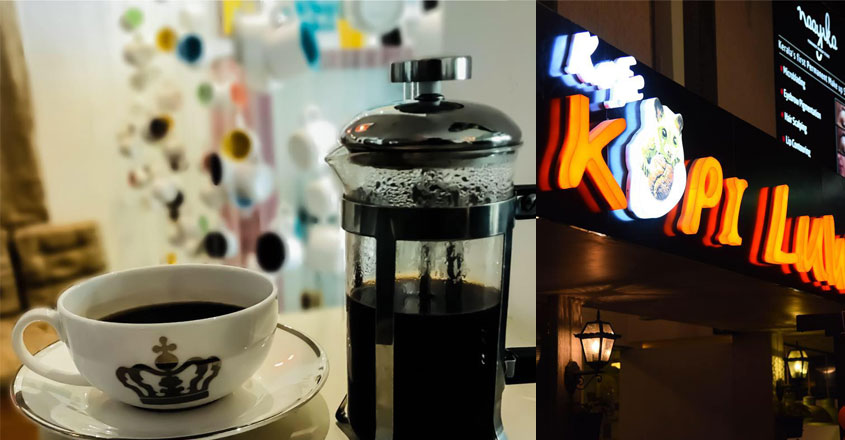 Those who have been to Kafe Kopi Luwak vouch for its beautiful interiors. Nirmal and Sheeba were particular that the interiors should have a unique and attractive look. Exquisite and rare decor adorn the interiors which are designed tastefully. The seating arrangements in the shape of coracle boats have been specially made by the tribal communities in Wayanad.
The cafe also serves some tasty Mexican and Italian delicacies. However, it is the Kopi Luwak which brought the cafe to the limelight.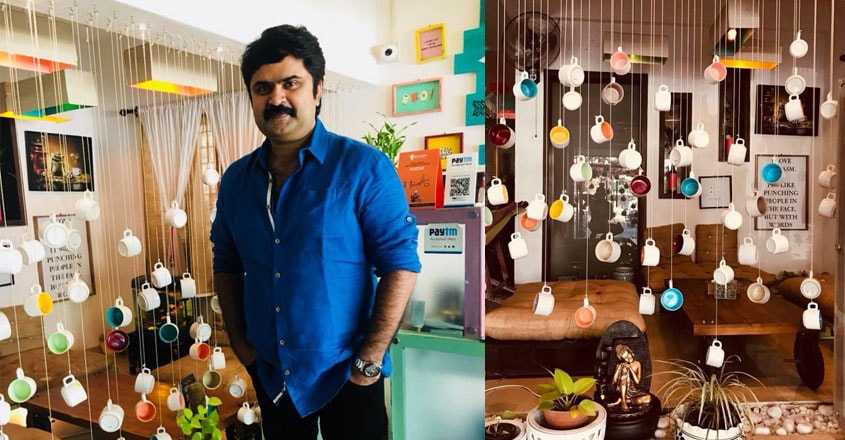 A cup of hot and exclusive Kopi Luwak costs Rs 1600 here. The owners were initially doubtful whether customers would come in to taste the Kopi Luwak that costs Rs 1600 a cup. However, coffee lovers are now queuing up in front of Kafe Kopi Luwak to taste the most expensive coffee in the world. Those who visited the cafe just to try out its specialities have now become regulars who come back to enjoy the special brews and mouth watering food.