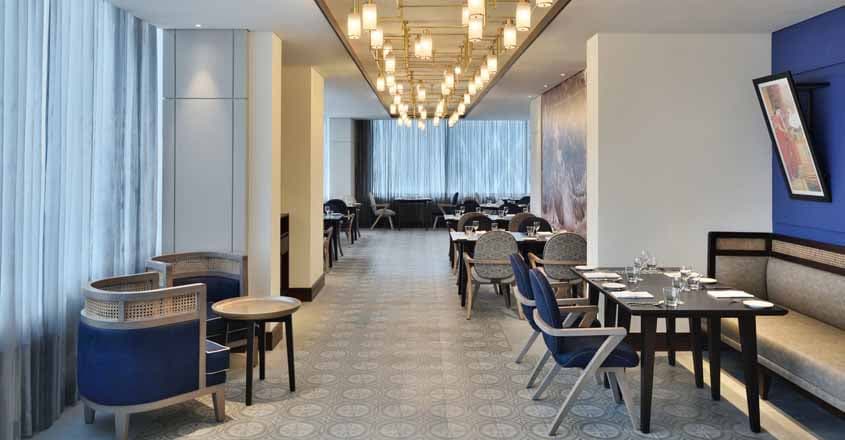 Want to be treated to a sinfully delicious coastal meal spread? If your taste buds are already tinkling, head straight to the All Spice Restaurant at the Four Points Sheraton Hotel near Infopark in Kakkanad, Kochi.

There's a delectable spread to choose from… soup flavoured with the essence of garcinia, crisp, crunchy rawa-coated prawn fry, crab bake with masala-roasted crab meat packed in its shell and baked, Goan fish curry in a thick cream of masala and coconut paste and mushroom roast with the whiff of pepper spreading around. And there's a lot more to choose from.
Perhaps, the garcinia-laced soup may be a totally unfamiliar treat for Malayalis, though they are no strangers to garcinia. The base ingredients are prawn stock and tomato puree. Prawn shells are cooked and the water filtered out. More water is added to the prawn shell water to which are added garcinia extract and tomato puree. Though the broth looks red, it lacks the offensive punch of red chilly. Call it chemmeen rasam if you'd like to give this a Malayali twang. Undoubtedly, the best side dish to go with the soup is crispy-fried prawn. Rawa coated and deep fried Tiger prawns are the ideal starters.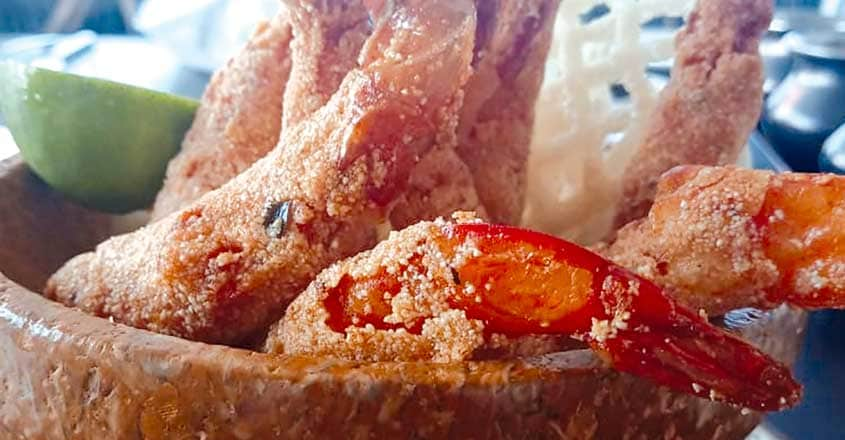 Go for the baked crab before rice beckons. The dish is prepared by first taking the meat out of the crab shell. It's then roasted with Mangalorean spices and packed back into the shell which is then baked for about ten minutes.
The speciality of the Goan fish curry is its rich, thick coconut gravy. Coconut paste and coconut gravy are added in two stages.
The mushroom gets its flavour from its raw masala mix. No curry masalas are added. Instead it's mixed with pepper and turmeric and roasted in fresh oil.