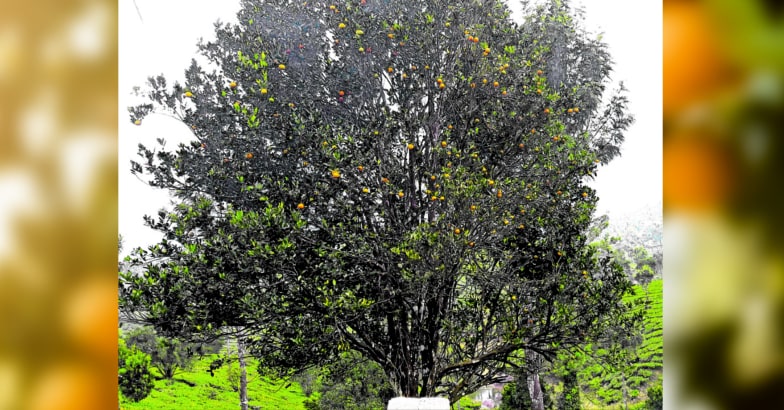 Rajakumari: The color of the Anayirangal Hills have turned into a radiant orange, thanks to the ripe juicy fruits, that seem to outnumbered the leaves on the trees, being cultivated here.
There are more than 2,800 orange trees in Tata Plantation's tea gardens spread over 62 hectares in Anayirangal.
The trees are full with fruits that are ripe, offering a feast for the eyes of those traveling to Munnar and Chinnakanal via Poopara.
Most of the orange trees are along a 5-kilometer stretch from Anayirangal to Periyakanal.
Orange is harvested twice every year and the second season stretching from November to March is currently on.
The fruits are harvested by third-party contractors. This time, the contract was given for Rs 18 lakh.
Farm-fresh oranges can be bought from the road sides and buyers can choose the trees from they want the fruits. There are 10 laborers to pluck oranges by climbing the trees.
The oranges are sold for Rs 35 a kilo.
Monkeys and elephants are a common thieves who visit the estate to steal oranges.
The elephants are not as over particular as monkeys who eat only the fruits that are sweet.