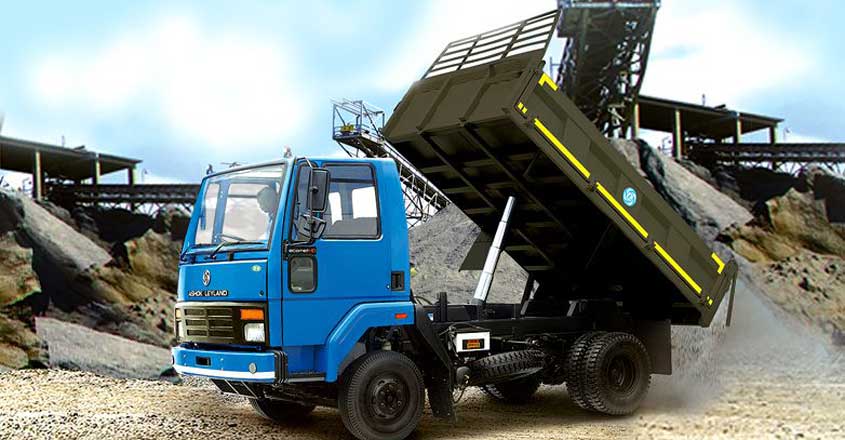 There are only two types of tippers these days. First, the heavyweight Taurus that can carry up to 40 tonnes. They carry the maximum load and prefer to ply where the roads are good and finish their job in a jiffy. Second, compact trucks that can carry up to 10 tonnes. They are mostly used on narrower roads where Taurus find it difficult to ply.
No middle path
Trucks that slot between the big and the small are facing a slow death. They have seen their demand eaten away by both the big and small trucks. Mainly, the big trucks broke the backbone of the in-betweens. That's because the big trucks could do four times more work than a medium truck but at the same cost. When medium trucks tried fitting into the small trucks' slot, their size came in their way.
Taurus?
Taurus has a story similar to that of Jeep and JCB, when a brand became the name of a segment of vehicles. Taurus is the name of a truck made by Ashok Leyland. It's a heavy-duty tipper. It is not clear whether Ashok Leyland made such trucks first or not. But big trucks that were the most popular were from the Taurus series from Ashok Leyland. And, all big trucks came to be called as Taurus.
E Comet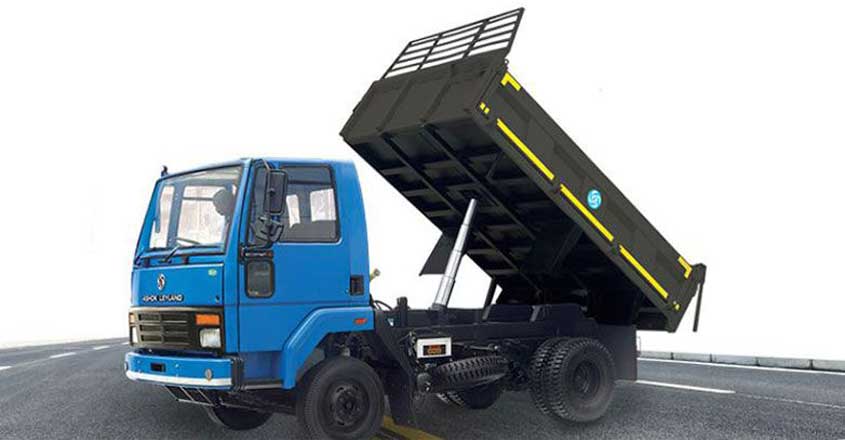 Continuing the success story of Taurus, a small tipper has evolved from the same family, E Comet. Made in 1012 and 1212 series, they have 150 cubic feet and 280 cubic feet capacity. They can reach every nook and cranny like a foot soldier.
One is enough?
Ashok Leyland claims that one E Comet is good enough for two 100 cubic feet trucks. Which means, double profit from each E Comet trip. How true is Ashok Leyland's claim?
Small became big
All existing small tippers originated from smaller vehicles, where the chassis and engine of a four or five-tonne vehicle are spruced up for a tougher job. Compactness is the USP of these vehicles. But that also means they carry over some problems. They have chassis, engine, gearbox, axle and tyres actually meant for a small vehicle. Weaknesses could persist despite how well you upgrade them.
Here everything is big
E Comet can lay claim to the lineage of the formidable Leyland Comet. The chassis, axle and tyres all came from Comet. The engine, though, is not from Comet. The cabin is compact and of European standards. Benefits? Compact than small tippers and at the same time rigid as big tippers.
Engine
The 4-cylinder 130 bhp H-Series engine is known for fuel efficiency and low maintenance. At present, the engine is powering several other vehicles too. It can haul up to 12 tonnes of weight. Both 1012 and 1212 have the same engine.
Won't get stuck in narrow roads
Since the cabin is compact it can negotiate any narrow and winding road. It can easily outshine small lorries and do any tough job. The cabin is similar to cars, with an optional AC. Features including power steering makes life easier for drivers.
Factory body
E Comet has a factory-fitted cabin and a load body that can be made outside. The chassis-only price tag is around Rs 12 lakh. Along with the body, it will cost Rs 15 lakh. You need to shell out Rs 50,000 more for an AC cabin. Looking at the rising popularity of the tipper, small tippers could soon be known as E Comets the way tippers got their name Taurus.
Test Drive: TVS 8111990104