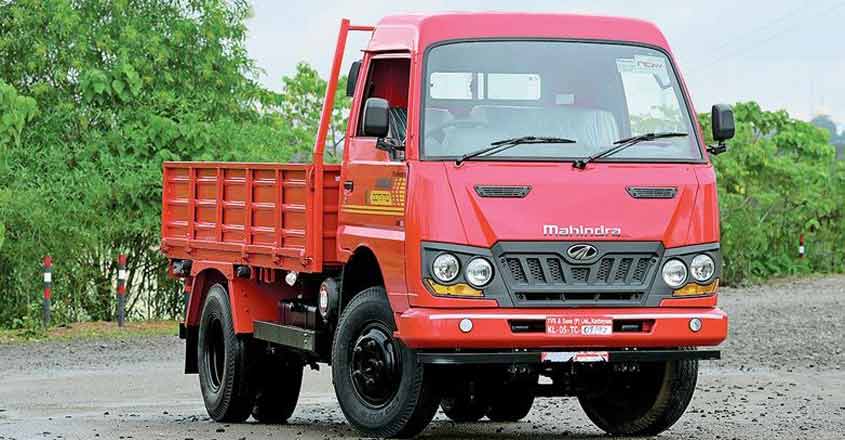 Loadking is the symbol of Mahindra's dominance in the small trucks segment. With its six-tonne load-carrying capacity, Loadking comes in different forms and shapes, from a tipper to a parcel truck. As the name suggests, it is the king in carrying loads. The latest model from the range is Loadking Optimo.
Japanese origin
Allwyn Nissan stood out among the foreign mini-trucks that drove into India for the first time in the 80s. The others included DCM Toyota, Swaraj Mazda and Eicher Mitsubishi. Nissan was different from others in its size - it was smaller. It was compact but was heavy-duty in its performance. Even today, this strength and compactness is the hallmark of Loadking.
Mahindra tradition
The takeover of Allwyn Nissan by Mahindra in 1989 led to the infusion of regional inputs into Japanese engineering excellence. This led to the birth of Nissan Cabstar that suited the Indian conditions better. For Cabstar, Mahindra retained the transmission, axles, chassis and other key components but made India-specific changes to body and engine. In 1994, it was renamed as Loadking and rest is history.
The uncrowned king
Loadking today is the uncrowned king in the six-tonne light commercial vehicles segment. It has a 51% share in the Kerala market. In the 100-ft tipper market, 90% of trucks in Kerala are Loadkings.
Mileage champion
When Mahindra tells you to return the vehicle if it doesn't give you the promised mileage, you know how much confidence the manufacturer has in the vehicle. Thousands of customers too believe in it. What on offer is 10% extra mileage than any other vehicle in the same segment.
Ubiquitous presence
Though it was underpinned by Nissan technology, Cabstar became Loadking after undergoing many changes to suit Indian conditions. It is so common on our roads that you can identify it easily. It is a daily sight in Kerala, transporting whatever comes its way at ease - be it granite stones, sand or laterite stones – no matter what the terrain is. No wonder Kerala is the best market for Loadking.
Modern cabin
Loadking has a cabin similar to that of cars. The seats are dual tone and the dashboard and its components are made of quality materials. The driver's seat can be adjusted for both height and reach, while the three-spoke steering wheel too is tilt and telescopic. It also has power steering and an air conditioner can be fitted as an option. Other features include bottle holders, mobile charging point, and an analog speedometer that has a small multi-information display.
Sturdy
Optimo is powered by a Bharat IV 3.3 litre CRDI engine that churns out 90 bhp at 3200 rpm. The torque is rated at 260 Nm at 1600-2200 rpm. A five-speed transmission does the gearbox duties. The confidence that the vehicle can conquer any terrain with ease has resulted in 1500 Loadkings getting sold in just 18 months. A durable clutch and a brake that has enough bite are other notable features.
Smart
The fuel smart technology is a key feature in the vehicle. While carrying load, change the fuel smart switch on the dashboard to 'load mode,' you get double pulling power. While running without load, you could shift to 'empty mode' and benefit from better mileage.
Why buy Optimo
Optimo is low on maintenance, high on mileage, has better performance, low loading height, big loading area, and a heavy-duty suspension. Aren't these reasons good enough to buy an Optimo?
Test drive - Sundaram Automobile Ph. 8111990166