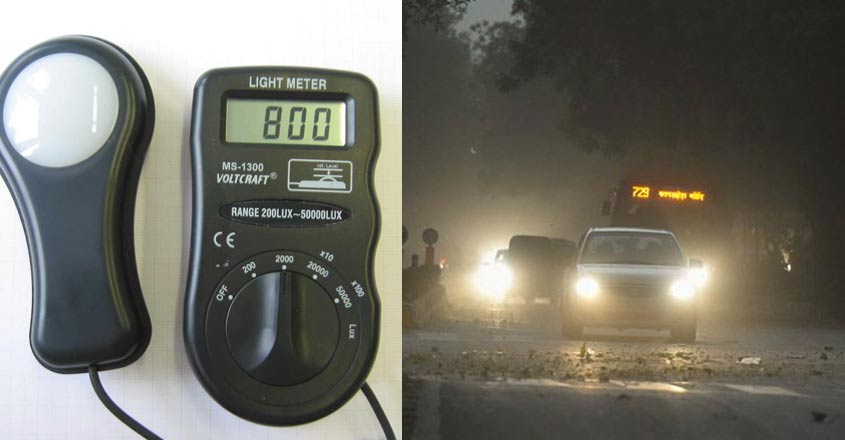 Alappuzha: Motorists using high intensity headlamps in their vehicles beware! The motor vehicles department (MVD) has decided to deploy the lux meter used at cinema shooting locations to measure the intensity of light of vehicles on the roads of each district in Kerala.
The MVD has already distributed a lux meter each to all the 14 districts of the state. Each device costs around Rs 15,000.
In the first phase, inspections with the lux meter will be carried out in the southern districts of Thiruvananthapuram, Kollam, Pathanamthitta and Alappuzha. Violators will be fined an amount of Rs 1000. For checking, the vehicles will have to be stopped on the roadside. During the check, if the intensity of the light recorded is more than the norms, the fine will be imposed. In addition, the violators will be asked to change the bulb of the headlamp. MVD officials have received training to operate the lux meter.
The photo cell in the lux meter captures the light and converts it into electric current. This electric current is measured to calculate the intensity of light.
The MVD has noticed that several accidents are taking place due to headlamps with excessive brightness. Many vehicle owners have been found to replace the factory-fitted headlamps with high intensity bulbs.