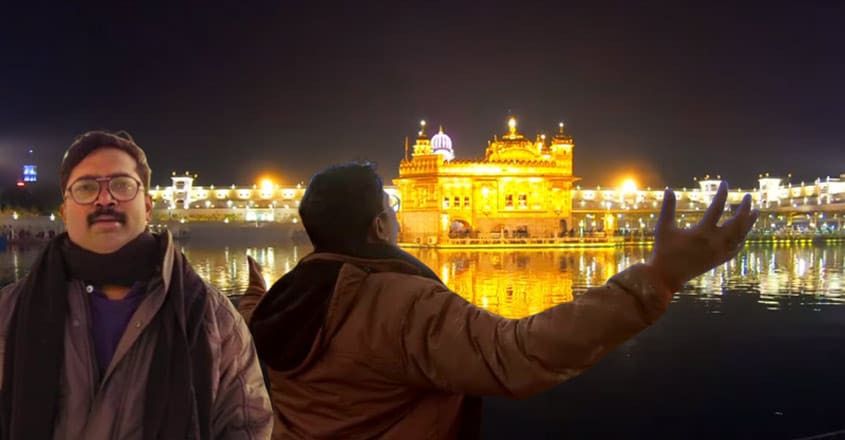 A music video which captures the vibrant colors and the unique cultures of India is grabbing attention on the social media. The music video titled 'Agadha Neelimayil' is conceived by musician Arjun R Sankar. It is the beautiful visuals, which is shot by travelling throughout India that makes this video stand out.
The video is directed by Mahesh Kumar V. Meanwhile, the music is composed jointly by Ravi Varma and Arjun. The mesmerizing lines of the song are penned by Vinod Kottayil. This is the first song in the music album series Spiritual Rock. The opening lines of the album are inspired by the famous song 'Agadha Neelimayil Apara Shoonyathayil' written by the legendary poet and lyricist Vayalar Ramavarma.
This music album which has the tag line 'A Journey Into Yourself' would fill your heart with serene silence. It is a musical journey through the stunning landscapes, vivid cultures and the mesmerizing traditions of India.
Life is an incredible journey or a quest into oneself. It may even come out as beautiful artistic expressions or a desire to travel the world. The audience who are completely in awe of the beautiful lines, the spectacular visuals and the brilliant music says that this music video is the true expression of the artist's inner self.