On a pleasant October morning in Bengaluru in October, 2019, an audience of around 50 Malayalis gathered at a community hall for the launch of a collection of poems. What made the gathering unique was that the poet, a Malayali who was born and raised in Thrissur, wrote poems entirely in Hindi. The speakers at the dais showered the poet with praise for mastering Hindi and going to the extent of writing poetry in the language. They said she was doing more than her part for national integration and uniting people in this vast and diverse country.
Before the event came to a close, the poet asked two members of the audience to come up and say a few words. The first was an army officer who spoke eloquently and sang praises of the poet's patriotism. The second speaker was this writer, who did not deserve the honour of speaking about the book since he had not read the poems. Forced to be on the stage extempore the brief speech went on these lines: "It's so wonderful that a Malayali who is not a native speaker of Hindi, has published a collection of poems in the language. May her story inspire children in the Hindi-speaking parts of India to learn Malayalam and write poems in our beautiful language."
This brief speech earned the applause of the Malayalis in the audience and the poet who was the star of the morning, but the expressions on the faces of the speakers on the dais ranged from shock to bewilderment and borderline contempt. The idea of a child from the Hindi heartland actually learning a South Indian language and writing poems in it seemed ludicrous to these guardians of Hindustani Sanskriti!
Hindi-wallas in Kerala
Malayalis in general have a neutral attitude towards Hindi. There was no question of vandals attacking metro stations in Kochi when signs came up in Hindi, along with English and Malayalam. Also, someone asking for directions or help in Hindi is very unlikely to face any hostility. It is almost seen as a 'cool' thing among some sections of the youth in Kerala to speak Hindi. Most people in Kerala have had good experiences in the past with settlers from northern India. Sikhs, Marwaris, Gujaratis who have lived in the state for generations speak Malayalam as well as any native-speaker.
The new generation of migrant labourers also tend to enrol their children in Malayalam-medium government schools, making it a win-win situation for everyone concerned.
Of course there have been complaints of uncouth behaviour from nouveau riche North Indian tourists who behave aggressively towards service professionals in the hospitality industry. These people share the same sentiments as poorly-educated and powerful politicians who insist that Hindi, and not English, should be the main link language between states. This brings us right back to the Bangalore panel that found the idea of children in UP and Bihar writing Malayalam poetry to be outlandish.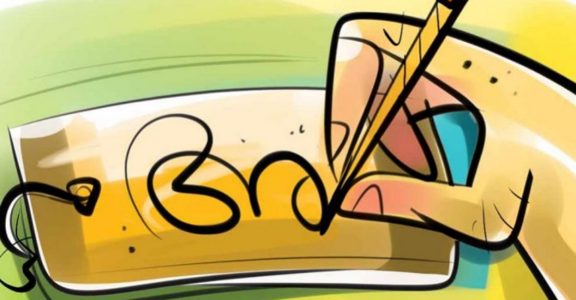 Link languages
Languages are potential treasures that can be used as a tool to unite people. Besides professional opportunities, they open doors to new cultures and people. It is very much in the best interests of a Malayali to learn Hindi as it makes it easier to interact with people in places as far and wide as Rajasthan and Nepal. Hindi is indeed a beautiful language and one would be hard-pressed to find a Malayali who doesn't enjoy listening to the melodious songs of Lata Mangeshkar, Asha Bhosle, Kishore Kumar, Mohammed Rafi and other greats. But all this should be voluntary.
It goes without say that when it comes to the world of global opportunities, English trumps Hindi, and the language should be prioritised in schools in Kerala. People pick up link languages in Kerala with ease. A large number of people in Kasaragod speak decent Kannada and the same can be said about Tamil in Palakkad. This works both ways as people living in states bordering Kerala speak fairly good Malayalam. Don't we all love the charming accent with which the owners of 'Mangalore Stores' across India speak Malayalam in?
Malayalis have little trouble learning languages in other states they live in. Here, in Mumbai, those who studied in state board schools are fluent in Marathi, as are people who live in neighbourhoods that are dominated by Maharashtrians. The same can be said of the Malayali diaspora in Pune and other cities in the states.
So, where's the need to force Hindi? Why should one language, as beautiful as it is, have some kind of special status over others? Those who support the imposition of Hindi for the sake of "national interest" and take examples of countries like France and Japan, where one national language reigns supreme, need to understand that India is a union of states. Article 1 of the Indian Constitution says so!
The Hindi debate is all about one group of people having a very narrow idea of India - those who think of a country where one set of people have a natural advantage over others by virtue of being native speakers of a language. Those wanting to impose Hindi at the cost of English and other languages also visualise an India where people think and act in one voice. In a country that is as ethnically, religiously and linguistically diverse as India, this is neither possible nor desirable. What we need is a country of polyglots who voluntarily learn as many languages as possible - an India, where we embrace the diversity that we are so blessed with in the first place.
(Ajay Kamalakaran is the author of 'A Week in the Life of Svitlana' and 'Globetrotting for Love and Other Stories from Sakhalin Island')