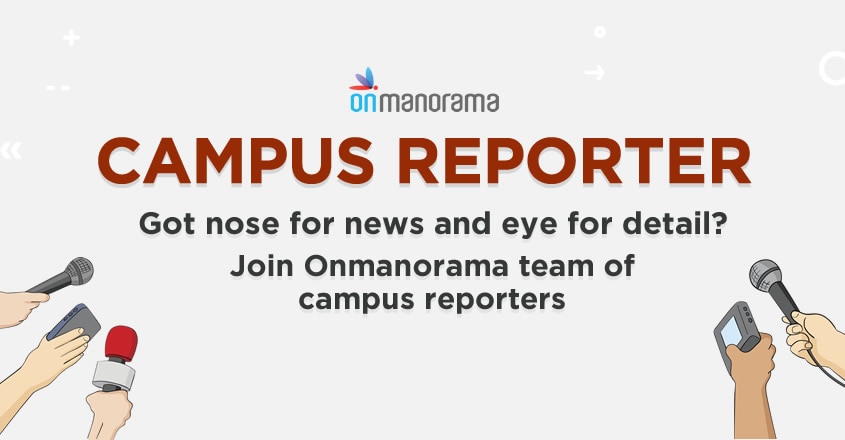 Are you the one who writes it out for your friends and teachers who need a quick jot for a speech? Then, here is your chance to be a proud, earning writer in college - join Onmanorama as a campus reporter.
At Onmanorama, we miss the voice of a peppy college crowd. So, take us on a campus jaunt. Tell us what you want the authorities to see and act on.
Onmanorma is giving you this unique platform - a place for you to write about what you like or dislike. It is a place for your views and perspectives. You can be incisive but no slander, offence or abuse.
To be Onmanorama's campus reporter, send in a few lines about yourself and a write-up on any campus topic you think is relevant, in about 400 words. You need not be a journalism student to apply. Selected candidates will get a chance to write for Onmanorama and a remuneration per article.
Please send in your entries in English to onmanoramacampusreporter@gmail.com
For details, click here.