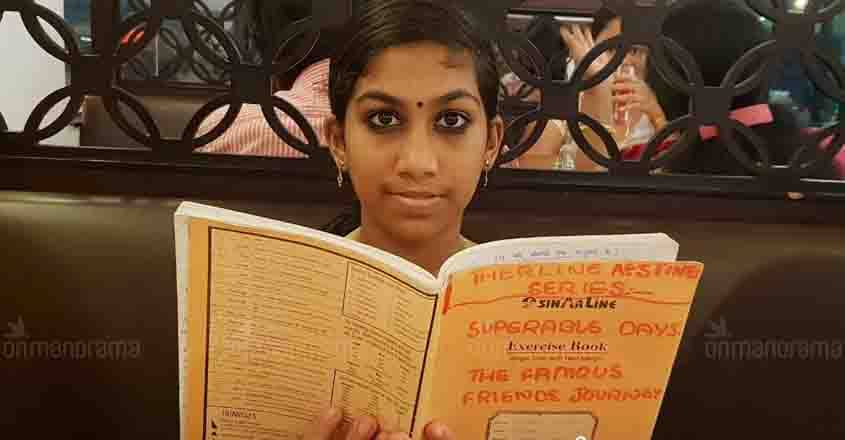 Ajman: After designing the front cover of her story collection 'Secret of Nagas in Forest,' 10-years-old Soorya Sunilkumar wrote on it, "I promise, I will become famous one day." This child prodigy, who is a class 6 student at the Ajman Al Ameer English School, has already written three full-fledged novels in English, besides penning more than 75 short stories, notes, and poems. However, what makes Soorya stand out is that she herself draws pictures and sketches for all her works.

Soorya was studying in class one when she began writing literature for the first time. She was inspired by the colourful story books that her father Sunilkumar had gifted her. Like any other kid, Soorya, too, was drawn to the Wimpykid series, the Tinkle digests, and other children's books. Charmed by the magical and imaginary world of literature, the young girl had one day written a story in English. Though she continued writing and reading, Soorya kept it a secret from her parents, brother or even her close friends.
She filled countless notebooks with novels, stories, poems, and even snippets of her personal thoughts. The young girl, who was proud and joyous about her unique skill, kept these notebooks safe, like a treasure of incredible value. As she grew, Soorya began exploring the infinite beauty of literature and became an ardent fan of Brazilian writer Paulo Coelho, legendary Indian writer R K Narayanan and the inspiring tales of Sudha Murthy. Soorya swiftly finished reading the thrilling adventures of Sherlock Holmes, when she was just a little girl.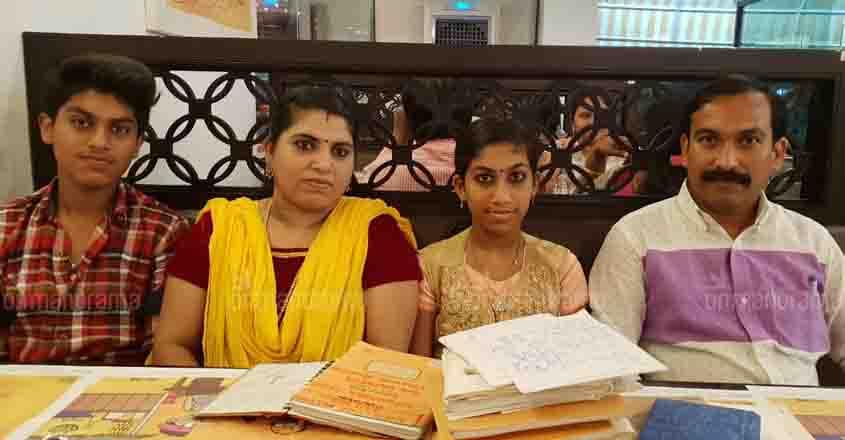 Now, the voracious reader in Soorya manages to read at least 2-3 books a month. As she is an excellent student, her parents or teachers didn't notice that she was a reading enthusiast as well. Soorya wrote her first novel, 'Ride to the Dreams,' when she was studying in standard 5. The novel beautifully portrayed how a young girl, who is as the same age as Soorya, chases her dreams. 'Hopes of the Life' and 'The Way of My Life' soon followed. Soorya reveals, in a serious tone, that she is currently writing a detective novel. She calls her works 'Soorya stories' and hopes to add more to this incredible collection.
It was her friends at school who 'discovered' the talented writer in Soorya when she was studying in class four. Since then, her friends became the first readers of her incredible works. However, Soorya was adamant that they should write their names and note down their honest opinions with signatures as well. The small register books that she carried with her soon got filled with opinions and appreciations from her friends. It didn't take too long for the news of Soorya's 'little register' to reach the ears of the curriculum head Latha Warrier. The next day, Soorya and her note books containing her novels and other works were presented before the teacher. Latha, who read those books was stunned and appreciated and encouraged Soorya to write more. Besides, the teacher took those books to the school's principal S J Jacob and told him about little Soorya's love for literature and writing.
Jacob, who is a recipient of the national award for best teacher, read those books one after the other, with eagerness and excitement. Surprised at the unbelievably amazing talent of the young girl, the principal called Soorya to his office to congratulate her. The first thing the veteran teacher did was to click a selfie with Soorya and this alone was proof that he was immensely impressed by her. He wished Soorya to read and write more and become a great writer in the future. Soorya is guided by Malayalam teacher and poet Murali Mangalath.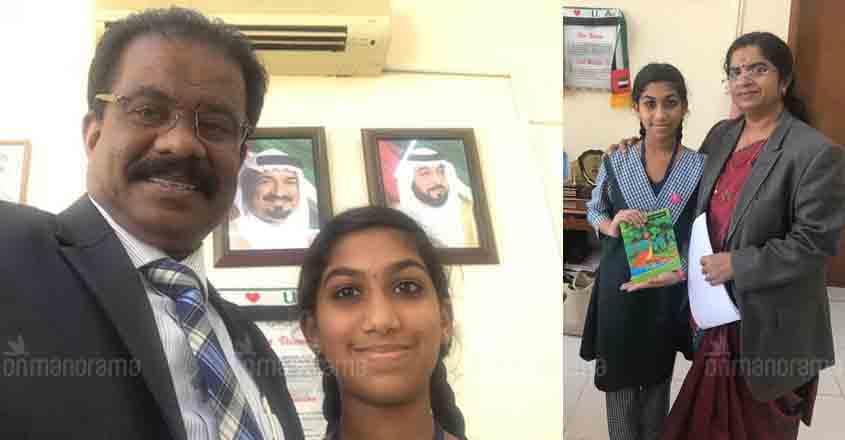 Soorya's parents Sunil Kumar and Rahila, both natives of Cherukunnu in Kannur, admit they regret not realizing their kid's impeccable talent at a young age, due to their hectic schedules while managing their business. However, now Soorya's parents and her brother Anand who studies in class eight at Al Ameen School are so proud and vow to encourage her. They even wish to publish the selected works of Soorya and hope that some publisher would be ready for that. Meanwhile, Soorya, who is happy that her parents, teachers and friends love reading her works, promises to explore her imagination and write more such beautiful books.