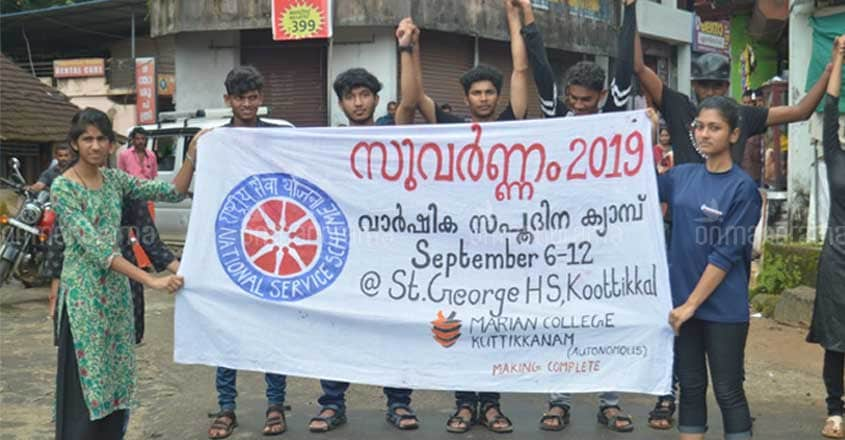 It was a long journey for Appu Uppumakkal, a daily wage worker from Kottayam district's Koottikkal village, to get his new house constructed under Life Mission project of the Kerala government. Appu, who lost his house in the 2018 August floods, spent months seeking permits and grants. Finally, when he started off the construction of the house, the labour charges drained his pockets. But to his pleasant surprise, a group of students from the nearby Marian College joined hands to raise the structure.
The National Service Scheme (NSS) volunteers of Marian College, Kuttikkanam, had organized camp 'Suvarnam 2019' at Koottikkal from September 5 to 12. The seven-day camp focused on the theme 'clean campus, clean village.' The camp was organized at St. George's High School, Koottikkal, in association with Koottikkal Grama Panchayath.
To help a homeless family construct a house of their own, was the main activity scheduled by the organizers. Around 100 NSS volunteers and the natives of Koottikkal put their effort for two consecutive days to help Appu's family construct their house. "We spent this Onam vacation in the most memorable manner. This is the way we should ideally celebrate Onam," said Abhijith SS, an NSS volunteer.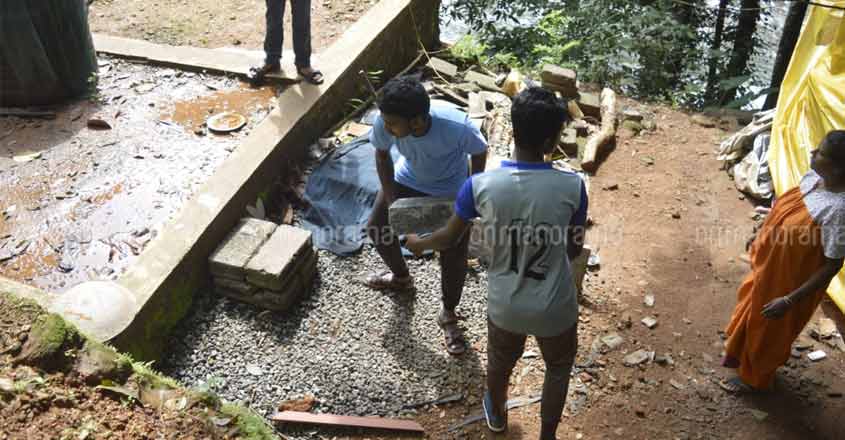 The students also cleaned the playground of St. George High School and a waste dump-yard in the locality. They volunteered to widen the village roads, collected scrap from the households and built protective walls around trees on the road-side. The money collected from selling scrap was transferred to the Chief Minister's Distress Relief Fund.
Rebuilding flood-ravaged gardens
The volunteers also revived vegetable gardens that were ravaged by the 2019 floods. They undertook a cleanliness survey in around 200 houses in Koottikkal panchayath as part of Suchithwa Mission's post flood analysis.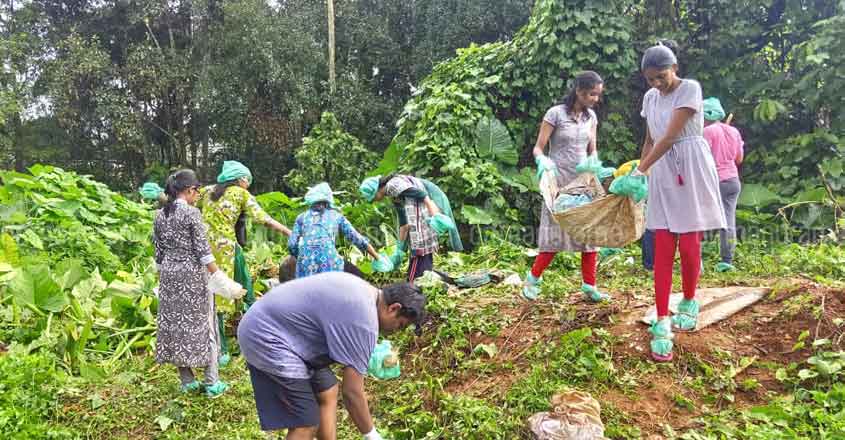 Active involvement of the local people was seen throughout the camp. A combined celebration was also arranged by the villagers and the college students on the Onam day. Various cultural programs were staged as part of the Onam celebrations. Sudheesh Kumar, a native of Koottikkal panchayath said that the villagers never felt that the students were strangers. "Those seven days went like a superfast bus. It was a village festival for us," he said.
The camp had had lectures on 'Zero-waste Kerala,' 'pralaya chinthakal (Thoughts on Flood') and a vocational training on seed pen making.
The students were enlightened about the history of Koottikkal village and a nature walk was organized for the students to get a holistic understanding of the vegetation, flora and fauna of the village.