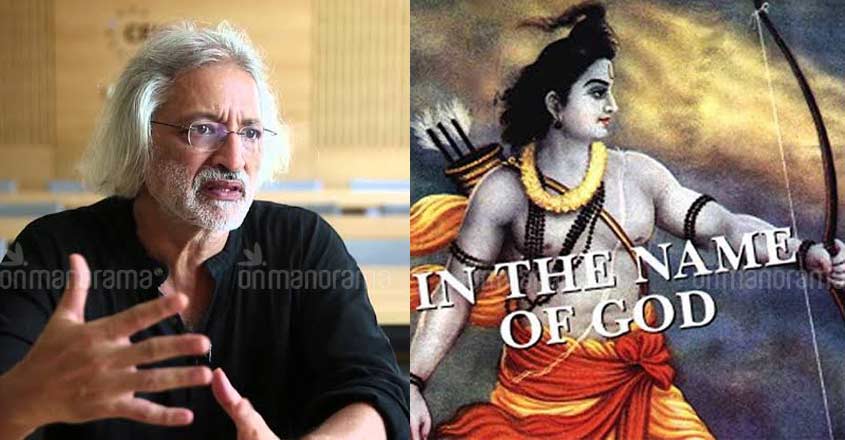 Puducherry: A few days ago the Pondicherry University had screened on its campus Anand Patwardhan's controversial documentary 'Ram Ke Naam'.
Movie buffs and political critics in the audience watched the movie with fascination and excitement.
At a time when people get killed by cow vigilantes in the country, this 1992 documentary, which also goes by the English name 'In the Name of God', is a must watch.
True the documentary was banned in some central universities over its take on the right wing movement and the campaign for a Ram Temple in Ayodhya.
Anand Patwardhan, the braveheart
Patwardhan's extraordinary brilliance in making investigative documentaries has always been posing trouble for a few self-proclaimed 'nationalists'.
Not only 'Ram Ke Naam', Patwardhan is known for a bunch of other controversial documentaries like 'Jai Bhim Comrade', 'War and Peace', 'Reason' and 'Prisoners of Conscience'. Some of his works were earlier censored
by the Central Board of Film Certication. The 69-year-old is a role model for many short film makers for his brave documentaries on communal clashes, religious fundamentalism, caste brutalities, hyper-nationalism, sectarianism and so on.
'Ram Ke Naam'
The documentary was released in September 1992, a few months before the disputed Babri Masjid at Ayodhya was demolished. It traces the spirited campaign of the Vishva Hindu Parishad to build a Ram Mandir in Ayodhya and the communal violence in the wake of the demolition of Babri Masjid on December 6, 1992.
In August, the students at the University of Hyderabad had put 'Ram Ke Naam' for screening, but police intervened and detained six youths. The same thing happened at Presidency College, Kolkata, where college officials prevented students from screening the documentary. Students in Jadavpur University had also screened 'Ram Ke Naam' even though they had to face criticism.
However, the 72-minute screening at Pondicherry University ended without any trouble. The show was organised by PU Film Study Group headed by Professor Dr Radhika Khanna of the Media Department.