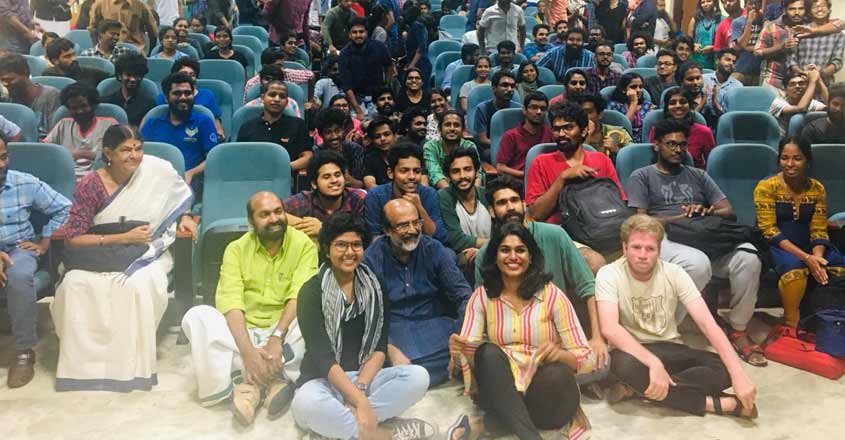 Puducherry: Increased government spending could offer a way out of the economic crisis the country is facing, suggested Kerala Finance Minister Dr. Thomas Isaac at a function at the Pondicherry University. The CPM leader emphasised on the 'Kerala Model' of development during his talk on the topic 'Present Economic Crisis in India: History and Perspective'.
While elaborating on the current state of India's economy, Dr.Isaac blamed the 2016 demonetisation of ₹500 and ₹1,000 currency notes as a contributory factor to the overall slowdown in the last few years. The controversial move led to "a drop in the amount of cash reserve among working-class people," the minister noted.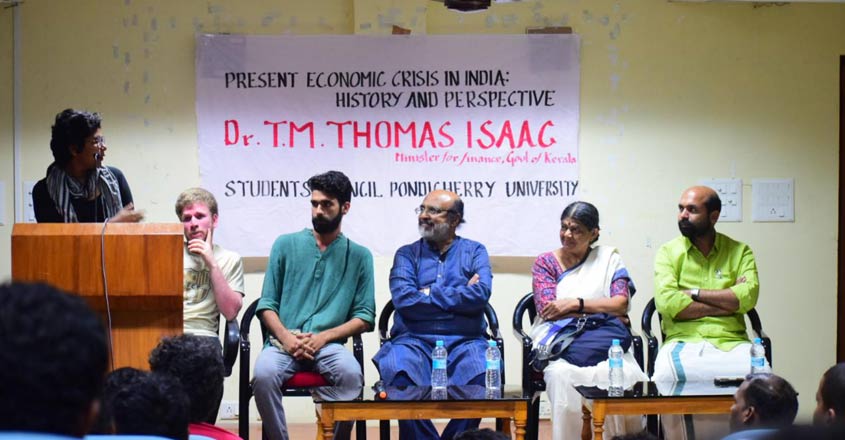 How the state gains
Dr Isaac cited the role of the Kerala Infrastructure Investment Fund Board (KIIFB) in securing the economic stability of the state by funding major projects even as projects and businesses across the country are hit by all-pervasive gloom.
Kerala government decided to increase investments rather than levying taxes on corporates, Dr.Isaac said, while elaborating on the role played by the KIIFB in spurring the economy by raising funds from the market rather than relying on government outlay.
Dr Isaac touched upon the high participation of women in Kerala's labour force while comparing the scope of mixed economy with socialist economy.
He lauded decentralisatin too as a significant factor that has helped Kerala immensely.
Decentralization has ushered in a new hopeful element in Kerala politics, he opined.
High outlay for health sector in Kerala has also proved crucial, he added.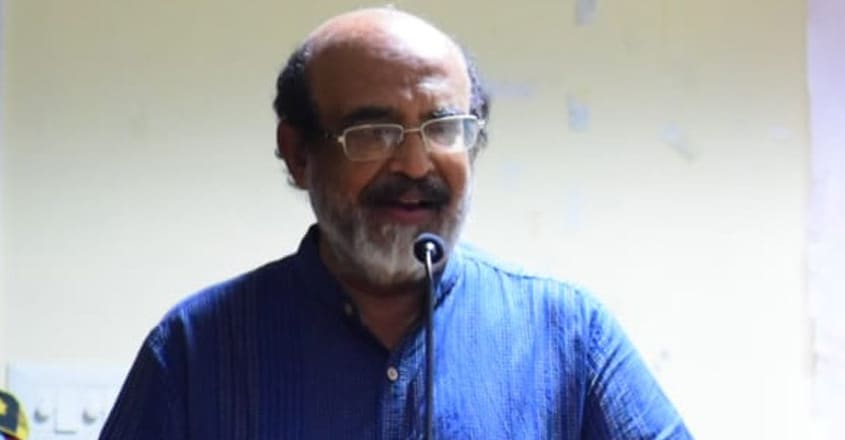 Education is the key
Dr Isaac appreciated the academic ambience offered by Kerala's education model.
The state's education system has been pitched to the next level with the setting up of digital classrooms. The use of electronic educational aides has been a milestone in the education sector in the state, the minister remarked.
The lecture had commenced with the subject the impact of public-funded universities on nation.
Interactive session
The seminar hall of the Department of Social Science was fully packed with students and research scholars for the event even though exams were in the middle.
The student Council at the University organised Dr Isaac's talk the other day. The programme was presided by Parichay Yadav, President of the Student Council. Mamatha Girija, Vice President and Joint Secretary of the Student Council delivered the welcome address.
Dr. Isaac, who is also a member of CPI(M)'s Central Committee, interacted with students after his talk and had a photo session too with them in the evening.