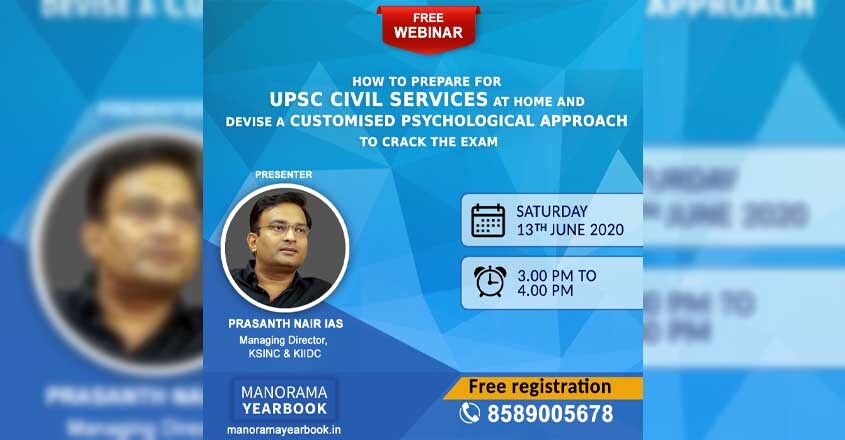 As 'study-at-home' has become a new normal amid the pandemic, UPSC aspirants need to move ahead with their preparations using online resources and to not lose focus of their goals.
To help prepare a new strategy to crack the UPSC Civil Services, Manorama Yearbook is organising free live webinars by experts for aspirants.
The first in the series would be on 'How to prepare for the Civil Services Examination at home and devise a customised psychological approach to crack the exam.' It will be presented by Prasanth Nair IAS, managing director of Kerala Shipping and Inland Navigation Corporation (KSINC) and Kerala Irrigation Infrastructure Development Corporation (KIIDC).
The event is scheduled for June 13, 2020, from 3 pm to 4 pm.
For free registration, call: 8589005678