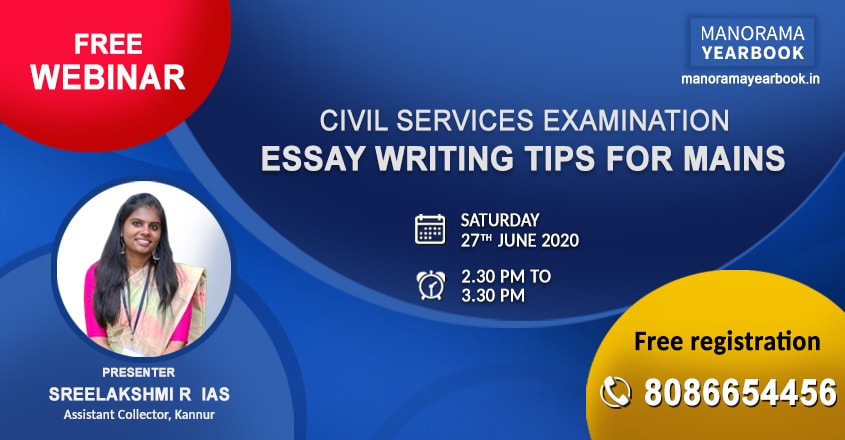 Answer writing in Mains often turns out to be one of the biggest hurdles for candidates preparing for the UPSC Civil Services Examination. Candidates usually have a tough time presenting their answers in a comprehensive manner.

They are required to write in detail on multiple topics, and this demands an expression of ideas in an orderly and concise manner. This needs special attention while preparing for civil services.
To help devise new methods of preparation, Manorama Yearbook is organising a free webinar on 'Essay writing tips for mains' on June 27, from 2.30 pm to 3.30 pm.
The session, third in the series of webinars hosted by Manorama Yearbook Online, will be presented by Sreelakshmi R IAS, Assistant Collector of Kannur.
To register, visit here or dial 8086654456
For more details, e-mail at editorial@manoramayearbook.in