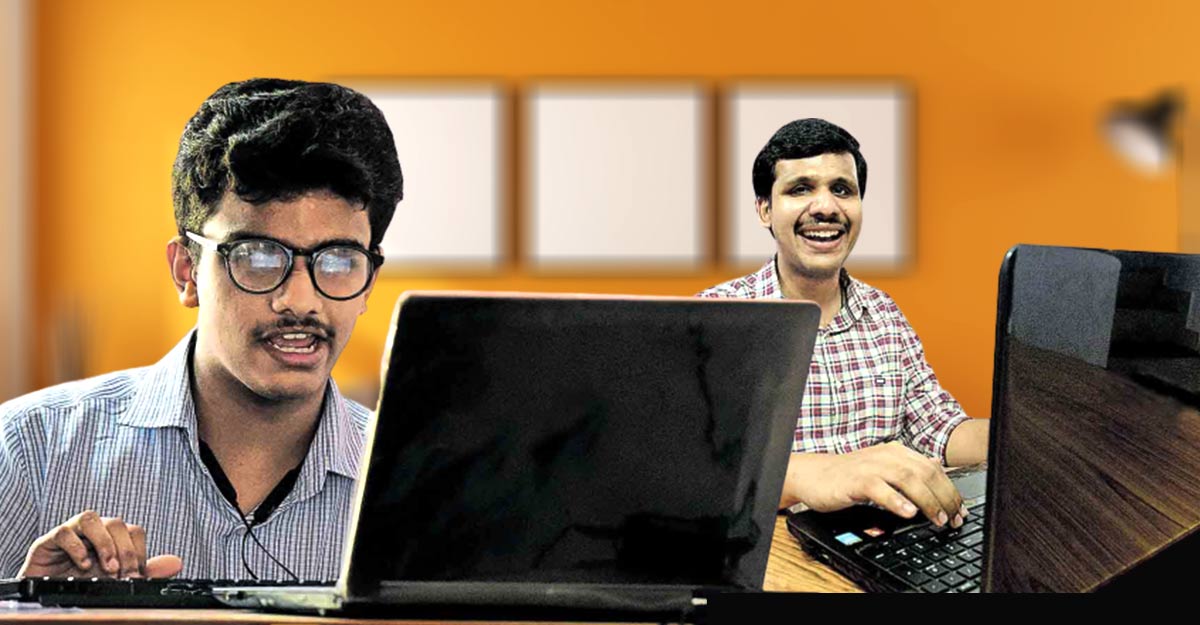 If asked, C S Gokul and T K Haroon Karim would make an epochal division of their lives this way – pre- and post-computer use. 
Till Class VII, Haroon could read just 13 books, in Braille script. After he adapted to computers and the phone, he could read over a thousand titles.  
Gokul's parents, during his school days, had the task of painstakingly scanning hundreds of pages of books to make it audible for him using the optical character recognition (OCR) tool. 
Things changed for Gokul and Haroon and probably thousands of others as technology adapted to the needs of the visually challenged. The rest is history  - Gokul, a native of Thirumala in Thiruvananthapuram, secured 804th rank in the All-India Civil Services Examination. Haroon, of Malappuram, became the first to take the SSLC examination on a computer. He secured A-plus in all subjects.  
Both of them vouch for the fact that technology can be an enabler and a great leveller.  
Haroon's quiz tale 
In Class VIII, Haroon secured first prize in a quiz at school. All the plaudits went to the scribe who wrote down his answers. Haroon says this was when he decided that he would take exams on his own.  
Gokul's wait
In lower classes, Gokul had to wait for other children to finish their examinations as one of them would then be his scribe. Gokul remembers that once an invigilator insisted on a signature where a thumb impression would have sufficed. Also, at the start of another examination, another invigilator said, in a tone of contempt, "this chap is unlikely to write anything much. You write something and turn it in fast."  
Gokul says he enlisted the services of a scribe in the UPSC examination as computers were not allowed. Gokul and Haroon have this one plea to the Union Public Service Commission and the Kerala Public Service Commission – to let students take examinations on computers. 
A computer exam was allowed at the SSLC level for the first time on Haroon's request. 
The answers were keyed in and the printouts of the answer sheets were taken and submitted for evaluation. If the question paper is also digitalised, it can be a more self-sustaining process. The reading out of the question paper by a teacher can be avoided, they say. 
New software
The visually challenged may use the non-visual desktop access software that would read out all that is on the screen. JAWS is another screen-reader software. Software like Infinity Editor could be used for Mathematics and equations. As per Central laws, a visually challenged person can use his keyboard for the examination. The computer should be provided by those holding the examination. The candidate could give the list of software required in advance.   
Those without laptops can use their mobile phones and an external keyboard and an OTG cable to read and type. 
E-Speak and the Intelligent OCR solution in Linux can be used to hear and the Google voice input can be used to speak and type.  
Many more people could benefit if the Malayalam OCR and text-to-speech are improved. 
Haroon has developed over 25 applications for visually challenged persons using open-source software. These include an OCR to read Malayalam periodicals and a mobile-phone-based system to read what is written on the board in class.