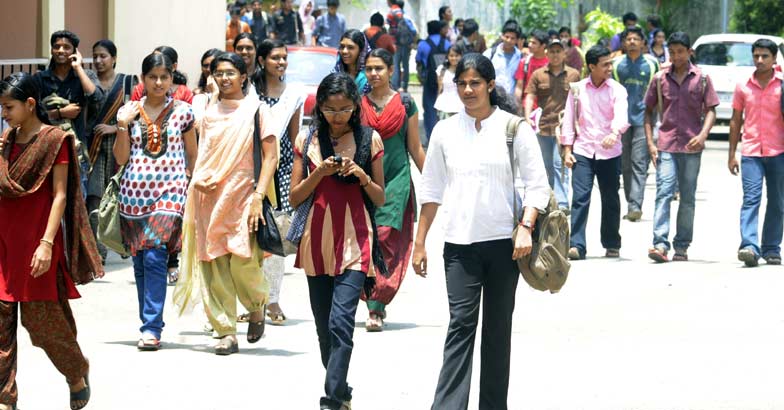 Thiruvananthapuram: The government has issued an order, allowing new courses and increase in seats at the self-financing arts and science colleges of Kerala, MG, Calicut, and Kannur universities. Around 7,000 under-graduate/post-graduate seats will be added.
The government had earlier issued an order, increasing the number of seats in the under-graduate/post-graduate courses by 10-20 per cent. This was done to ensure that the students could pursue higher studies in Kerala itself amid the COVID-19 pandemic.
The government order stipulates 16 prerequisites for sanctioning the courses. The self-financing managements will have to enter into an agreement with the government that these will be adhered to.
Three other universities, except Kerala, had appraised the government about the number of seats. It has been made clear that prior permission of the government has to be sought before fixing the number of seats for the new courses in the Kerala University.
Permission was given for new courses at the 42 self-financing arts and science colleges of the Kerala University. Also, more seats were allotted for 10 self-financing colleges.
A nod was given for new courses and an increase in seats for 50 colleges of the MG University as well. New courses have also been sanctioned for 98 colleges of the Calicut University and 37 colleges of the Kannur University.