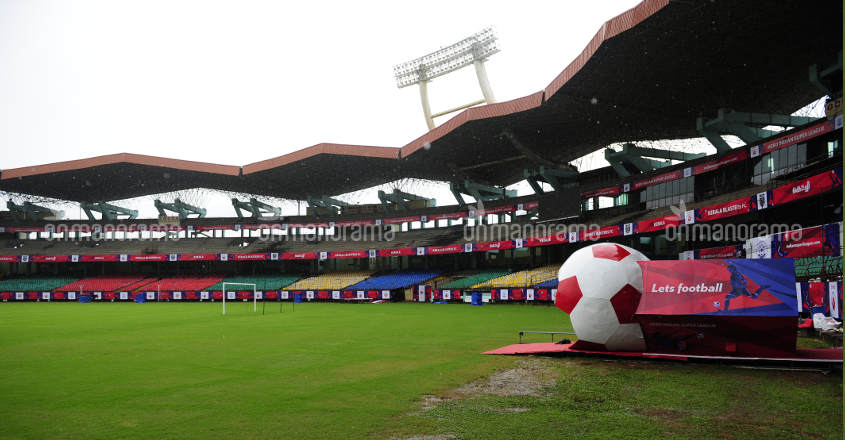 "I am sorry to say this Sir, but football is dead in Kerala. I don't see any future for the game nor do I see any up and coming footballers." These words from Simon Sunderraj, yesteryear Indian footballer, continue to reverberate in my ears even today. The occasion was the selection of officers to department of customs and central excise under sports quota. The department had good sides in football, basketball and volleyball and it was the practice to recruit new players every year. Though there were former players of good repute and standing in the department, selection committee always used to be headed by a former player or coach, not working with us, to ensure objectivity and impartiality. When it came to football, we invariably requested the services of Simon Sunderraj, popularly known as "Simon SIr", out of respect for his stature and abilities, to head our selection panel. As the most famous of all the coaches in Kerala, who has to his credit the training of the state squad that lifted the national football championship for the first time ever in 1973, Simon Sir was a legend his own right. He was well known for his no nonsense approach as well as for his frank and forthright observations about the game and the players.
When the proceedings started, Simon Sir placed the ball where it is normally kept for a goal kick and asked the players to kick it. Without exception, all the players kicked with their right foot sending the ball to distances of 50-60 yards. Then he asked the players to kick with their left leg and the ball would travel 10-15 yards. It was after observing this phenomenon that Simon Sir turned to me and made the statement quoted above. To good measure he added, "If you are able to kick the ball only with one foot, you are only half a footballer; unless you can kick the ball with both feet, you cannot call yourself a soccer player."
The significance of this remark on the standard of the game in Kerala would be understood when one takes into account the fact that almost all the players who had turned up for trials had represented either the state at junior levels or played for their university. The realisation that the quality of football being played by the top youngsters in Kerala was so poor gave one an insight into the standard of the game in the country, as at one point this state was considered to be amongst the prominent ones in producing soccer players.
This incident came to my mind while reading the articles that have appeared in print media on the chances of India's participation in FIFA World Cup or more precisely when we can expect our country to take part in this premier tournament. Many experts have stated that our best chance lies in 2026 when the number of teams playing in the championship is proposed to be increased from 24 at present to 48. They also pointed that as India could move from their position in the world ranking from amongst the 130s to 97 during the last few years, a forward push into the top 50s would fall within the realm of possibility.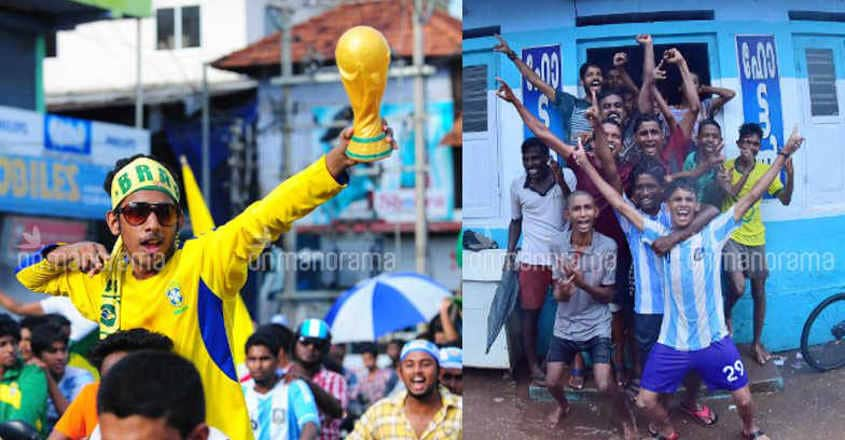 It is true that a wave of football madness seizes the country whenever FIFA World Cup takes place; this phenomenon has been increasing exponentially with each edition of the championship. This time also has been no exception and, encouraged by the broader media coverage, fans of the game have gone all out to celebrate the event. The following that this simple, yet beautiful game has, across the country, comes to the fore in no uncertain terms as people follow the matches and their results even in remote villages. This causes the inevitable question - if so many people follow the game so closely, why can't we even send a side for the championship? How are countries like Iceland, which is inhabited by less than four lakh people, and Croatia, which has a population running into few million able to produce such top sides while, we, with our billion-plus populace, are able to barely figure in the top 100 in world rankings?
There are no easy and simple answers to these questions. We keep talking about the golden era of Indian football when we won the gold medal in Asian Games at Jakarta in 1962 and finished fourth at Melbourne Olympics in 1956. There are also the cursory references about missing out the chance to take part in 1950 World Cup, on account of players insisting on playing barefoot, which was banned by FIFA in 1948, and lack of adequate resources, both of which reasons are not entirely true. In the first place, India was extended the invitation only by default as other teams did not turn up and FIFA had agreed to bear part of travel costs in case the team took part. At this juncture, it is difficult to imagine that, except for the statistical relevance, playing in 1950 World Cup would have made any substantial difference to the history of Indian football. The sad fact is that the growth of the game in the country hit a road block from mid 1960s onwards and we have not recovered from that even today.
No ground to play
As a person who has been following all sporting events during the last five decades and been associated in a small way with the most successful of the lot in India - cricket - I believe that two vital requirements need to be fulfilled for growth of any sport - the first being a place where the game can be played and the second is the promise of a livelihood. Sad to say but both these requirements are not met with so far as football is concerned.
In the past, all schools were required to have grounds where students could run, play and indulge in some physical activity. Any person who has run into a school ground as a kid and kicked a ball would know how beautiful that sensation is. Unfortunately, grounds have all but vanished from schools. It is true that the total number of schools have increased across the country but most of them are not equipped with any space for any form of physical activity. It is only the old government schools, most of which are on the verge of being closed down due to shortage of students, that retain some area of playing fields around them. It is another fact that these maidans are under the hungry gaze of real estate sharks who would be thinking of umpteen ways in which they could benefit by constructing concrete monstrosities over them. The bitter reality is that most of the children in the country today do not have access to any grounds at all; hence, whatever skills God has blessed him with for playing any game, barring cricket, remains mostly unfulfilled.
Read more: The tragic story of penalty.
The second aspect regarding place would relate to football tournaments. During the 1970s, Kerala used to host five football tournaments between March and May, every year; GV Raja Trophy in Thiruvananthapuram, Nehru Cup in Kochi, Chakolas Trophy in Thrissur, Sait Nagjee Cup in Kozhikode and SN Trophy in Kannur. Teams from all over the country used to start the football season by playing in these tournamnets. Further, there were the IFA League and IFA Shield in Kolkata and Durand Cup in Delhi, besides Santosh Trophy, the national championship, and Federation Cup, the top tournament for clubs and other sides. Thus, there was no shortage of avenues for players and sides to display their talents. Unfortunately, almost all these tournaments have petered out and those that linger on are only a pale shadow of what they used to be in the past.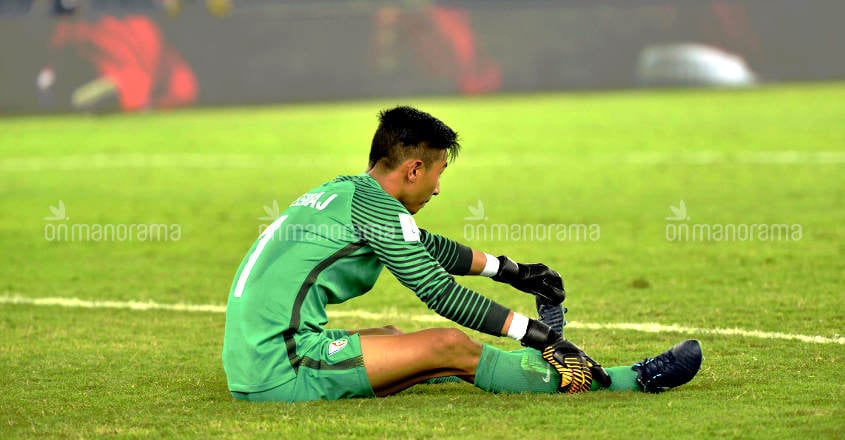 What ails football in India
Regarding livelihood, one's mind is taken back to around the late 1970s or later, when a story appeared in 'Sportsworld', a sports magazine published from Kolkata, about the plight of a former national football player named Anthony, who had represented the country in Helsinki Olympics. It said that Anthony was in such a state of penury that he was forced to work as a daily wage labourer and had no money with him even for buying the medicines required for treating his ailments. Though some philanthropists came forward to help this hapless star of yesteryears, he died soon afterwards. This story was an eye opener about the condition of former players who in their best years had donned national colours and brought so much joy to the followers of the game, but were left unattended and uncared for in later life.
It is a fact that no player would be able to perform at his best unless he feels secure financially. One of the reasons for growth of cricket at the expense of other sports is the readiness with which private sector opened up not merely their purse strings but even jobs for budding cricketers. Unfortunately, most of the companies that used to support football ran into difficult times from 1980s onwards and were forced to step back. The absence of good quality tournaments meant that businesses would get only very little return, in the form of coverage and publicity, by employing footballers. The net result is that, at present, there are very few private sector enterprises that are willing to sponsor the game or to employ footballers on their rolls. This acts as a huge disincentive for talented players towards devoting more time to the game.
Enough has been written about what ails football in India at present. The sad fact is that though everyone knows that the game is on sickbed and what is required to be performed to stimulate a recovery, precious little is being done about it. Unless the All-India Football Federation (AIFF) sees the writing on the wall and wakes up urgently from its self-induced slumber, India would continue to languish where it is presently and fans of the game in the country would be forced to seek solace supporting the various Latin American squads in the World Cup. Our country deserves better services from AIFF and one still keeps hoping for a miracle which would send an Indian side to the World Cup in the not too distant future.
(The author is a former international cricket umpire and a senior bureaucrat)
Read more: Columns