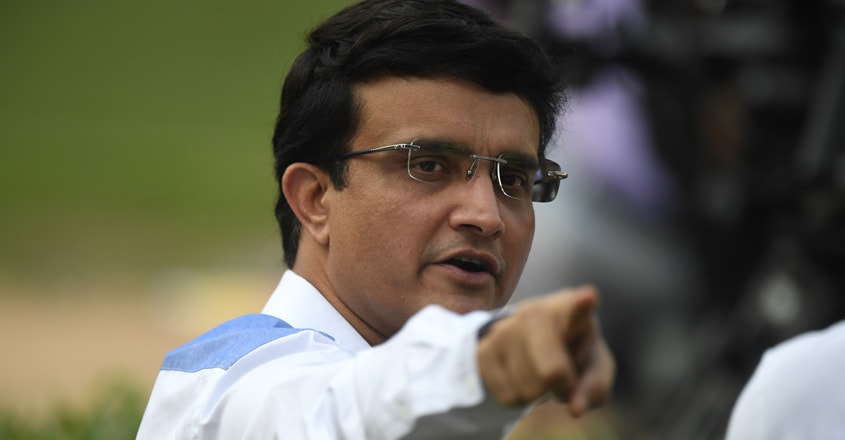 Many years ago, Mansur Ali Khan Pataudi had expressed dismay over modern-day cricketers not being conscious about performances of players from yesteryears. The provocation in the regard was Virender Sehwag's confession that he was not aware about the fact that the world record for the highest partnership for first wicket in Test matches was being held by the Indian pair of Vinoo Mankad and Pankaj Roy. This record was set during the series against the touring New Zealand side in 1955-56 and was one of the few records in Test cricket held by Indians.
In January 2006, during the first Test of the series against Pakistan at Lahore, Virender Sehwag and Rahul Dravid, who opened the batting, had taken the score to 410 runs without being separated when play stopped at the end of the fourth day. During the interaction with media, one of the reporters asked Sehwag whether getting past the figure of 413 was in his mind. At this point, Sehwag turned around and asked the press person, who posed the question, regarding the significance of 413 in cricket. It was this honest admission by Sehwag of being completely unaware about a major record held by Indians in international cricket that prompted Pataudi to openly express displeasure about cricketers representing the country not having any sense of history or pride about achievements of players of earlier generations.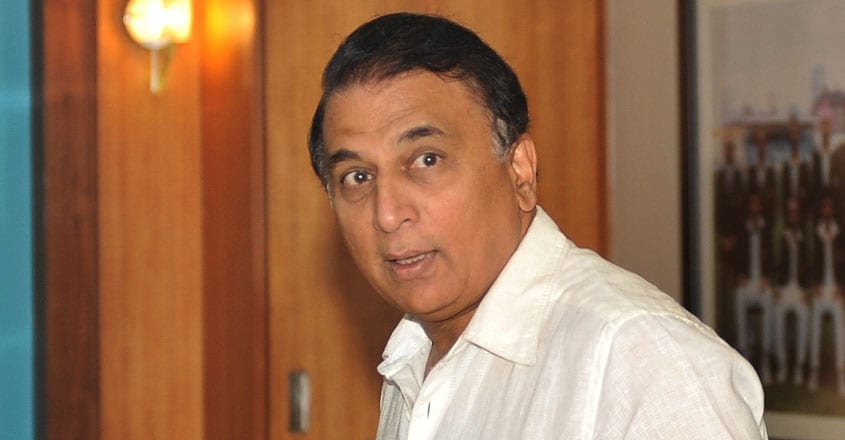 For the record, Sehwag was dismissed when the score reached 410. Thus, the record remained in the names of Mankad and Roy, till it was broken by the South African pair of Graeme Smith and Neil McKenzie against Bangladesh at Chittagong in 2008, when the pair scored 415 runs for the first wicket. Sehwag can be forgiven for being a "one of a kind" type of cricketer, who was totally unconcerned with either personal or collective milestones. He had once famously missed out on his first double century when his attempt to clear the ropes was foiled by the fielder on the fence. Sehwag chose not to learn from this and next time around, moved towards 200 and 300 in the course of same innings by sending the ball soaring over the ropes for "sixers". Only a person who carries absolutely no baggage, either of history or other milestones can play cricket with such gay abandon and in a refreshingly simple manner.
One was reminded of this episode while reading the recent news reports about Sunil Gavaskar taking umbrage over Virat Kohli's statement to the effect that his side was only taking forward what was first achieved by "Dada's" team. Gavaskar was riled enough to state in a post-match show on a sports channel that India used to win during the 1970s and 80s as well when the Indian captain was not born. He further added that Kohli probably said this to please Dada (Saurav Ganguly), who is presently the President of the Board of Control for Cricket in India (BCCI). Kohli chose not to react to this statement but Gautam Gambhir did not want to be left behind and came out in support of the Indian skipper. He stated that it was only under Ganguly that India started winning overseas on a regular basis, which Kolhi's boys were taking forward.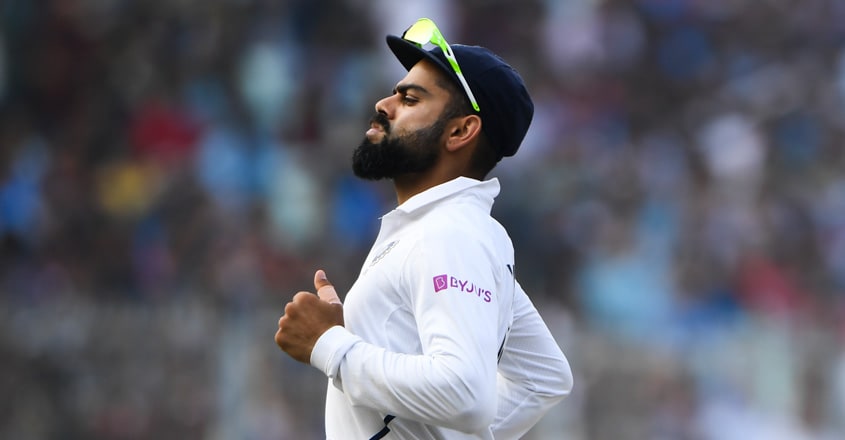 What was the reason behind Gavaskar's angst that it provoked him to go public? Was it on account of Kohli speaking in a manner that conveyed the impression that performance of Indian sides was under par before Ganguly came to the helm. In addition to being factually inaccurate, did this statement of captain convey the impression that the achievements before the era of Ganguly were too trivial to be worthy of remembrance? In all probability, this was an off-the-cuff remark made in the glow of a convincing victory in the Test series against Bangladesh, without much thought going into the accuracy of its contents. But Gambhir cannot use such excuses as his statement was made at leisure after getting opportunities for going through the history of the game and the records associated with it.
What do these records tell us? It will inform us that India recorded their first-ever victory in Test matches overseas in 1968 when they defeated New Zealand 3-1 in a four-Test series. One should pause before making any pithy remark about the Kiwis being easy fodder in international cricket as only one Indian side since then have managed this feat -- that was in 2009 when Mahendra Singh Dhoni was the captain. India toured New Zealand once (in 2003) when Ganguly was captain and lost the two-Test series 0-2. During the heydays of West Indian cricket when the side under Clive Lloyd thrashed every Test-playing nation on their home turf, New Zealand had proved to be the proverbial "final frontier" that they could not cross, as they were held to a 1-1 drawn series in 1980.
The history of Indian cricket would also say that our nation defeated England in 1971 and 1986 in Test series played on English soil. What was the record of Ganguly's boys when they toured England? In 2002, they played a four-Test series which was drawn with each side winning one match each. It would also be worth seeing the performance of the national sides while playing in England after this tour. Apart from 2007, when India won a three-Test series by 1-0 margin, the tourists were forced to eat humble pie in each of the three tours that followed. In 2011, the margin was 0-4, while in 2014 and 2018 it was 1-3 and 1-4 respectively. As one can see, this does not indicate a legacy of winning Test matches on a consistent basis, by any standards.
A landmark year in the history of Indian cricket was 1971 as the national side defeated West Indies for the first time on their home turf. India, under Ganguly, toured West Indies in 2002 but lost the series 1-2. Incidentally, India has won all the series against West Indies since then, whether they were played at home or on foreign soil. India won their first-ever Test match and series in Sri Lanka in 1993 when Mohammad Azharuddin was the captain. Ganguly-led side visited Sri Lanka in 2001, but lost the three-Test series 1-2. Sine then, India could win a series against Sri Lanka on their home turf only in 2015 and 2017, by which time that country had ceased being a heavyweight in international cricket.
Ganguly's major achievements as captain in Test cricket were holding Australia to a 1-1 draw during the series in 2003-04 and defeating Pakistan 2-1 in the three-Test series in 2004. Prior to this, India had won only two Tests in Australia, both during the 1977-78 series when that side was handicapped by absence of their top players who were playing the Kerry Packer-sponsored World Series Cricket. Similarly, the victory in Pakistan was achieved blunting the considerable home advantage that the side had traditionally enjoyed, which had prevented India from even winning one match before this series. India could tour Pakistan only once since then, in 2006, when they lost the series 0-1. With regard to Australia, India visited down under four times after Ganguly stepped down as captain and lost the Test series in 2007-08 (1-2 margin), 2011-12 (0-4) and 2015-16 (0-2). However, Virat Kohli-led side managed to win the four-Test series by 2-1 margin when the two sides clashed in 2018-19.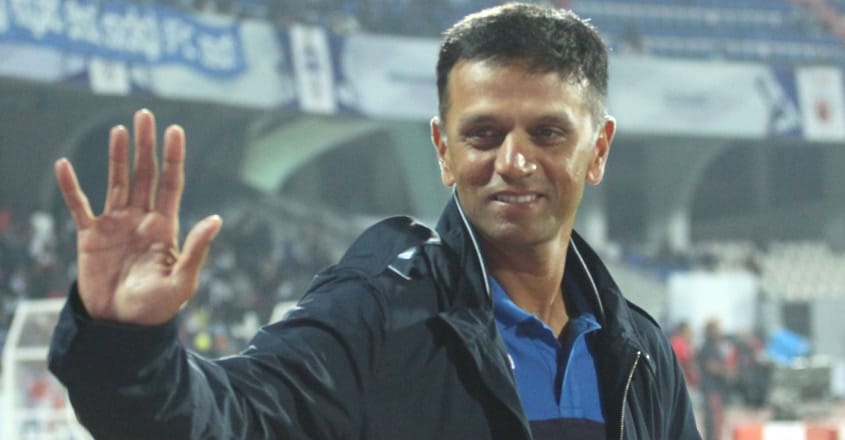 When it comes to South Africa, India could record their first Test victory in that country only on 2006, when Dravid was leading the side. India had toured this country in 2001 when Ganguly was captain but had lost the two-Test series 0-1. India is yet to record a series win in that country though the side under Dhoni could hold them to a 1-1 draw in a four-Test clash in 2010-11.
From the above facts, certain conclusions would emerge. The first one is that India had defeated strong sides in Test series played abroad right from the 1960s onwards. Ganguly's record as captain in Test matches played on foreign soil is certainly impressive with 11 wins against 10 losses. However, it would not be correct to state that India started winning abroad only from his period onwards or that India won more such series during this period. Further, India could not sustain the winning streak that Ganguly could begin against Australia and Pakistan.
Ganguly's contribution as captain was his nonchalance which enabled him to look the opponents, however mighty they be, squarely in the eye, and the unique ability to carry the fight to the opposite camp. He also possessed the quality of being able to rise above regional and parochial pressures and mould a truly pan-Indian side. It is this legacy of Ganguly that has been carried forward successfully by his successors.
In life, it is the norm for every generation to draw inspiration from their predecessors. Indian cricket could achieve the victories of 1960s and 70s only because of the existence of the famed spin quartet and emergence of batsmen like Gavaskar and Viswanath. Kapil Dev was the major factor behind the successes during 1980s while Ganguly was fortunate to have in his side the batting brilliance of "the fab four" and Sehwag. It is only natural that up-and-coming cricketers look up to the heroes of their generation and attempt to emulate them. Hence, there is nothing amiss in Kohli considering Ganguly as the iconic skipper in the same manner that Gavaskar looked upto Jaisimha as his hero. Getting into an argument over which side or player was better would not serve any purpose as the conditions under which the game was played would differ from one period to another.
To conclude, while it is desirable that cricketers representing the country are aware about the history of the game and the achievements of stalwarts of the yore, it does not behove yesteryear legends to get into a spat in public on this topic. Lovers of the game have a place in their hearts for all those who have played the game at the highest level and brought laurels for the country.
(The author is a former international umpire and a senior bureaucrat)