The offer is lucrative: a commission of about Rs 50,000 monthly. Agents make this offer to ordinary people to make them open current accounts and sell them to fraudsters. They are active in Kerala as well.
Bus driver Rajan (name changed) of Koothattukulam started trading in crypto in 2022. On September 25 of that year, a friend enquired him about trading.
"How is it going? There is a new revenue source. Are you interested?"
He offered to introduce Rajan to a friend, who makes large investments in crypto. The driver was also offered a handsome commission if he opened a current account in a bank of their choice. 
They will get investors to invest in crypto trading. A specific percentage of the profit will reach Rajan's account every Saturday, the friend told the driver.
The offer tempted Rajan. He also agreed to get a new Sim card. A few days later, a Malappuram resident, the friend had introduced Rajan, and another man visited the driver. Rajan accompanied them to a bank's Koothattukulam branch and opened an account. They took away the passbook, internet banking login ID, ATM card, cheque-book, and Sim.
The driver was offered a handsome commission if he opened a current account in a bank of their choice. They took away the passbook, internet banking login ID, ATM card, cheque-book, and Sim.
Rajan also gave them copies of his Aadhaar, PAN cards, two photographs, and the password used for trading through the Binance exchange.
The world came crashing when Rajan received a call from the bank a few days later, saying his account had been frozen. The bank, however, did not give him any explanation. Later, he was terrified to learn that transactions to the tune of Rs 18 crore were made through his account. He did not get even a penny as commission.
The driver tried to contact his acquaintance and the Malappuram man. Neither of them responded. 
By now, Rajan understood he had landed in trouble. He took a duplicate Sim card saying he had lost the earlier one. It affected the fraudsters. They could not access the bank account. They tried another bait: hand over the duplicate Sim and take the commission. (Note: Freeze is for transactions only. Account can be accessed via internet banking anytime.) 
This time Rajan was careful. He did not fall for the offer. His account had Rs 10 lakh when it was blocked.
The issue did not stop there. Within months he started getting calls and e-mails from three police stations, including one in Tirupati, Andhra Pradesh. He was asked to appear at those stations since they had found that the money of cyber-fraud victims had reached Rajan's account.
Rajan turned to the Kerala police for help. The state police washed their hands of since he had opened the account and handed it over to others of his own volition. 
Hectic transactions
Driver Rajan had opened the account on October 10, 2022. The first deposit, Rs 50,000, was made the next day, and the amount was transferred to other accounts immediately. This explained why only Rs 10 lakh remained in the account that had received Rs 18 crore.
More than 100 high-value transactions were made through his account on October 22 alone.
The fraudsters also used Rajan's Binance account password. They converted huge amounts into cryptocurrencies using his account. Long story short, they took the pelf out of the banking network.
Current accounts are mostly used for business and professional purposes, and they could handle huge amounts. Instead of using their own accounts, fraudsters con common people into giving up accounts opened in their names. 
Agents, like the one who approached Rajan, distribute these accounts.
The US trooper
This is the story of a Thiruvalla-based expat who took an ATM bait.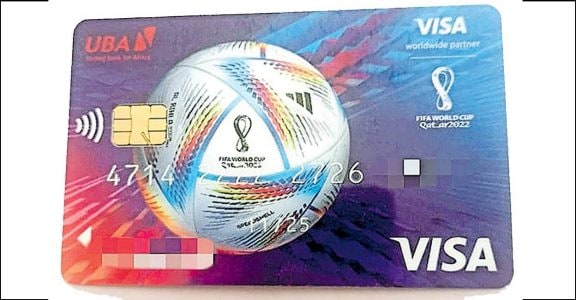 One day, he received a friend's request on Facebook from Brittany Cruise. She introduced herself as a US trooper, who was deployed in Syria three years ago. 
While chatting, she casually mentioned a huge amount she had received while serving in the war zone. Cruise also detailed the difficulty in transferring the amount directly to the US. It should be transferred to another country at the earliest.
The Malayali explained to her the stringent laws hindering the transfer of such a huge amount to India. On Cruise's request, he introduced her to an Ethiopian national, his former colleague in the Middle East.
A few days later, Cruise contacted the man. She thanked him for introducing the Ethiopian national and offered an ATM card having $3.5 lakh in an expression of gratitude.
Later a man, Thomson Jaja, contacted the Malayali, introducing himself as an official with the United Bank of Africa (UBA) in Nigeria. He demanded a processing charge of Rs 17,000. Citing difficulties in international transfer, the Thiruvalla man was also told to transfer the amount to the accounts of the bank's agents in India. 
The Malayali obliged. He sent money to various accounts in Delhi and Uttar Pradesh. Gradually, Jaja disappeared and UBA took over the communication. The Thiruvalla man was asked to remit Rs 17,000 as insurance. 

Once he paid the 'insurance' amount, he received the ATM card via courier. He was asked to withdraw at least Rs 3,200 to facilitate the transfer of $3.5 lakh. He went to an ATM kiosk in Thiruvalla and withdrew Rs 3,200, and his trust in the fraudster grew manifold. 
The bank kept asking him for huge amounts as processing charges, and he kept transferring the money until he smelled a rat. By then, it was too late.
In fact, he received an original prepaid card from UBA, which anyone could buy for Rs 1,000 under any name. The fraudsters sent him the card prepaid with Rs 3,500 only to win over his trust. They succeeded and the Thiruvalla resident was left poorer by Rs 10 lakh.
Courier terrorism
A Malayali student studying in Bengaluru lost about Rs 1 lakh recently. She received a call, saying it was from FedEx. The caller told the woman her Aadhaar card number. It was a trick to win over her trust, she learned later.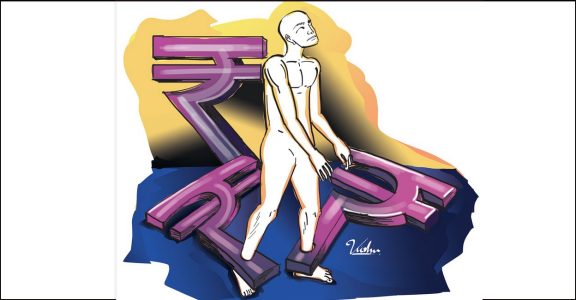 The first call told her a shipment to her address contained terror-related materials. She was told the shipment was a few passports, Sim, and credit cards for a Canada-based terrorist organisation. She was told that FedEx would be reporting the matter to the Mumbai police.
The next video call was from the Mumbai police. The caller was in police uniform, and she was threatened with arrest. The student was also told that her parents, too, would be in trouble if she informed them.
The caller left her stressed and nervous. He suggested she move an anticipatory bail application and offered to introduce his advocate friend.
The advocate showed her the original ID of a lawyer with the Gujarat Bar Council. He, too, told her to keep the issue under wraps so that others would not get entangled in the case. 
He initially took Rs 40,000 as his fee and to meet the court expenses. Later, he managed to get almost Rs 1 lakh from her. The student became suspicious when he asked for Rs 80,000 and informed her parents. It was then that she realised that she had been conned.
Dos and don'ts
Do not respond to missed calls/messages from unknown numbers. If it is a WhatsApp call, use the 'block and report' option. 
Do not attend video calls from unknown numbers. Do not share OTPs with strangers. Ensure any site is genuine before logging in. 
If you fall prey to cybercrime, you can complain on the website, cybercrime.gov.in., or over the phone, 1930. 
Do not click on suspicious links. 
The genuinity of SMS texts could be verified using SMS headers (E.g. JK-SBIUPI). You can log into bit.ly/traiheader by providing your e-mail address and name. Once logged in, you can check the SMS header. If the header is XY-ABCDEF, XY is the prefix and ABCDEF is the header. Furnishing the header, and the link mentioned will give you the address of the sender. 
We scan QR codes to transfer money to someone else over UPI. If someone asks to scan QR code for you to get money, it is a red flag. Do not scan. 
Install apps only from recognised app stores. Before installing, check the app's rating and reviews. Files with a.apk extension received over WhatsApp or by other means should not be installed. 
If banks, NBFCs or digital payment operators fail to respond to your complaint of fraud within 30 days, you can approach the RBI ombudsman at cmc.rbi.org.in. 
Do not panic if you fall prey to cyber fraud. Immediately complain to the police or y portal.
This is the third and final of the series on online fraud. 
Read part 1 here: Don't take the bait, ignore that missed call please!
Read part 2 here: How Sim cards, bank accounts of poor are misused for cyber crimes
(Note: If you are a victim of online fraud, share your story with Onmanorama. Write to us at onmanorama@mm.co.in)