If you are reading this article, chances are that you've scoured stories about the situation of migrant workers in India. Hundreds of thousands of people are flocking at inter-state borders, waiting to go home, often in dangerously squalid conditions.
They are walking, often thousands of kilometers after the economy shut down leaving them jobless.
State government policies have been haphazard, and most recently, reflect the concern that the flight of these critical workers will stall economic activity once it begins - like in the construction sector, where they are pivotal in providing labour.
Internationally, too, workers are stuck in host countries in similar desperate situations.
There are daily stories of low-wage Asian workers in the Gulf being evicted out of their crowded rooms as the pandemic spreads.
Thousands of Burmese, Cambodian and Laotian migrant workers in Thailand wait at their national borders, defying requests by the government, amid fears of cross‐border infections.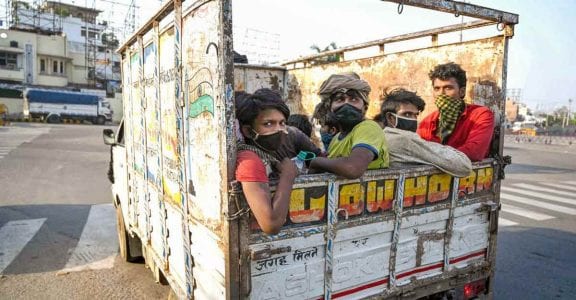 Other governments have been arranging flights to bring their people back while their hosts are offering visa extensions and temporary amnesty.
It would be useful to reflect on who these migrant workers are - it is highly likely that you, or someone you know, is one.
While there is no universally accepted definition, the UN Migration Agency's definition for a migrant lay the principle as "a person who moves across an international border or within a state away from a habitual place of residence, for work".
This would also include a professional like me, an Indian National, living abroad to earn.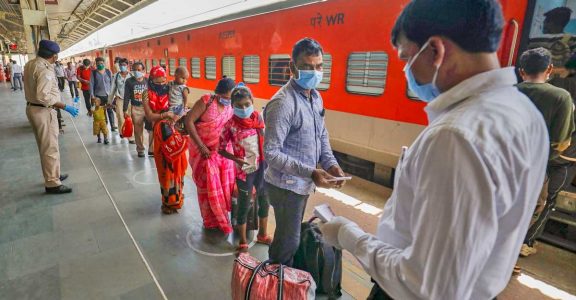 In 2019, there were approximately 272 million international migrants and about a billion internal migrants.
That means, one in seven people on this planet works outside the boundaries of their residence.
This has huge social and economic implications for the families that they leave behind, and for their adopted homes.
Migrants send money home and these 'remittances' can be a lifeline for the families and countries receiving them. While international migrants send back only a small share of 15 per cent of what they earn, for their receiving families, this money can be a lifeline - as much as 60 per cent of family income.
This is true especially for the poor families in the villages across countries, which receive 50 per cent of these global remittances.
In 2019, international migrant workers sent $573 billion back to their homes.
India tops the world, with migrant workers having remitted $83 billion from abroad. Half of this money comes from the Gulf and another 23 per cent from the United States. More than half of that goes to just three states - Kerala, Maharashtra and Karnataka.
For smaller countries like Tonga and Nepal, these remittances can make up a quarter to half of the country's total income, being the largest share of foreign exchange.
And disruptions to these flows can become an economic disaster for both families and countries.
The statistics also imply that about 85 per cent of the money stays back in the countries where these workers earn and is spent in the local economy.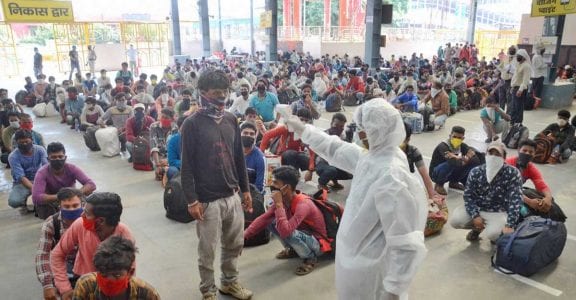 So those who create a fuss about migrants being parasites in countries where they earn a livelihood, taking jobs and giving nothing, are mislead.
More importantly, these migrants often do jobs which the host population can't do, won't do or don't have enough people to do. For example, Asian construction workers in the Gulf, Mexican farm labourers in the United States, East European senior citizen care workers in West Europe, or the more educated software professionals from the East spread across the world.
Workers from outside Kerala plug the gaps left by those who've left for greener pastures abroad as do younger international workers doing jobs in countries like Japan which have an ageing population.
The phenomenon is a mutually symbiotic relationship.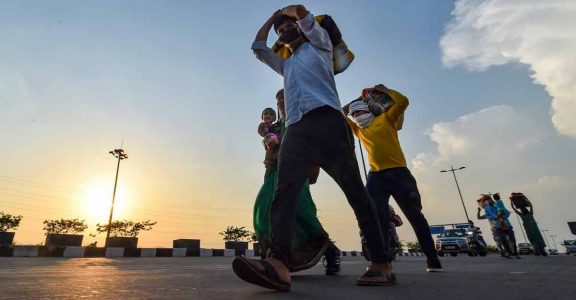 Such cross-geographic movements of cultures, ethnicities and backgrounds also add to 'social' remittances.
I am a richer individual because migrant workers who have crossed my path at different times have left something valuable behind - my African colleague who taught me how to make age-old herbal medicines for common illnesses, my Filipino nanny who reaffirmed the value of dignity of labour, and my Athenian neighbour who highlighted our shared values of family.
In return, my Bihari domestic help's views have been shaped by gender equality – he has made sure his daughter gets priority for school.
Of course, we all know the opposite is also true - those are the stories we hear more of in media.
Bangladeshi migrant workers in the UK flaring Islamic fundamentalism, Latino migrants in the US behind growing burglaries or gun-toting youth from Haryana making Delhi unsafe.
Demographers believe that the 21st century could be remembered for the 'movement of people', with one in three people forecasted to move internally or internationally.
COVID-19 has brought the shape of this global force more starkly to the front and may well change it - and it is not to be taken lightly.
Will potential migrant workers think twice about moving? Will governments reshape labour policies and thus influence demand and supply jobs?
Will the pandemic reinforce xenophobia or temper it?
It is my hope that the least we can do is to think about how we treat migrant workers - for we are all human, and it may well be that we, or our loved ones, will join this force in the future.
(The author is a Senior Economist with the International Finance Corporation. Views expressed here are personal)