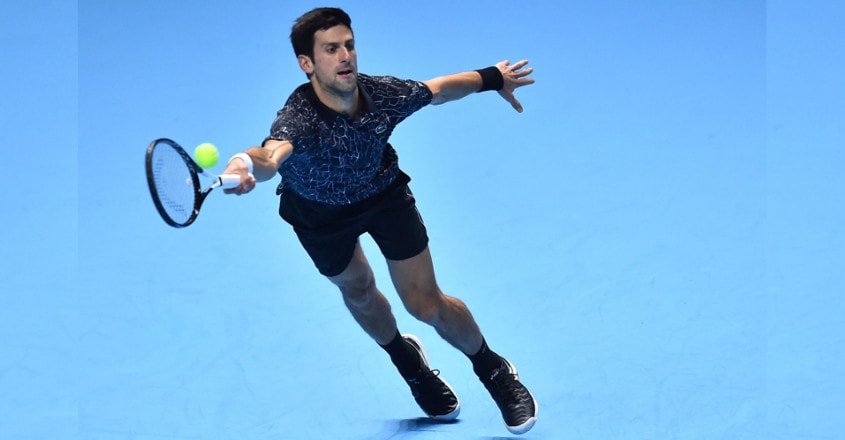 Madrid: Serbia's Novak Djokovic maintained the No. 1 spot in the men's Association of Tennis Professionals (ATP) world singles rankings released on Monday with 9,045 points, ahead of Spanish player Rafael Nadal.
Roger Federer of Switzerland remained world No. 3, followed by Germany's Alexander Zverev in this week's unchanged top-10, reports Xinhua news agency.
Meanwhile, French Ugo Humbert rocketed 16 places up to world No. 84, thanks to Sunday's victory at the Andria E Castel Del Monte Challenger in Andria, Italy.
Top-10 ATP rankings and point scores
1. Novak Djokovic (Serbia) 9,045 points
2. Rafael Nadal (Spain) 7,480
3. Roger Federer (Switzerland) 6,420
4. Alexander Zverev (Germany) 6,385
5. Juan Martin del Potro (Argentina) 5,300
6. Kevin Anderson (South Africa) 4,710
7. Marin Cilic (Croatia) 4,250
8. Dominic Thiem (Austria) 4,095
9. Kei Nishikori (Japan) 3,590
10. John Isner (US) 3,155