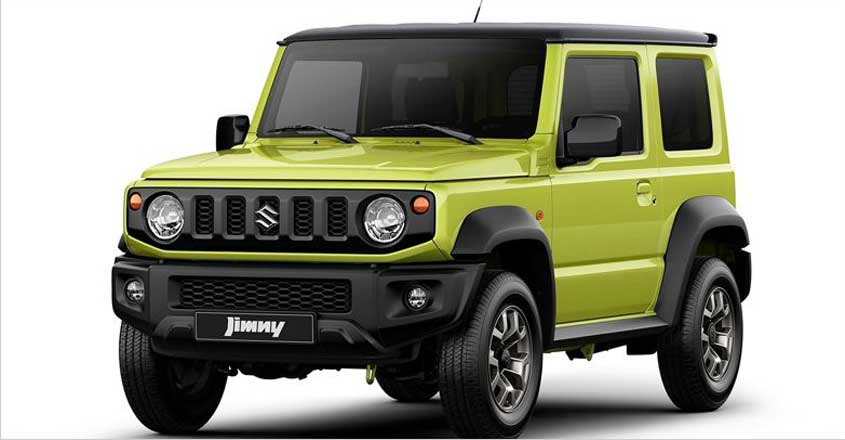 Suzuki Jimny is on its way. The fourth-generation Jimny that made its debut in Japan this year could foray into India very soon, making it the first four-wheel drive mini SUV in the country with total offroading capabilities. The other mini SUVs have a reason to worry.
The latest Jimny and Jimny Sierra which were launched in Japan in July cost less than Rs 10 lakh. The highest variant cost only Rs 12 lakh. All models come with three doors and four-wheel drive. Suzuki started commercial production of the vehicles in Japan from June.
The Gypsy way
Jimny is a worthy successor to Gypsy, the offroader that set Indian roads on fire in the 1980s. The fourth-generation Jimny intends to drive into that niche. Actually it is much more than a replacement for Gypsy.
While Gypsy is considered a military vehicle now, Jimny intends to win back the civilian market. Like Gypsy, Jimny is an all-rounder given its authentic four-wheel mechanism. This could be described as a Gypsy for the new age, with its car-like facilities.
On the other hand, Jimny is better than larger SUVs in its offroading capabilities.
Radical design
When Jimny comes to India, its radical design is sure to be awe-inspiring. The boxy structure is unmatched by any vehicle model in the subcontinent. The front doors call into mind the Gypsy style. The hatch door completes the look.
Basically a two-seater, Jimny has two seats in the rear that can be arranged as facing each other or facing the front.
Yet Jimny has not left behind its classic look. The front grills, round headlamps, heavy duty bumper and the black exterior make it as elegant as ever. The wheel arches come with black cladding.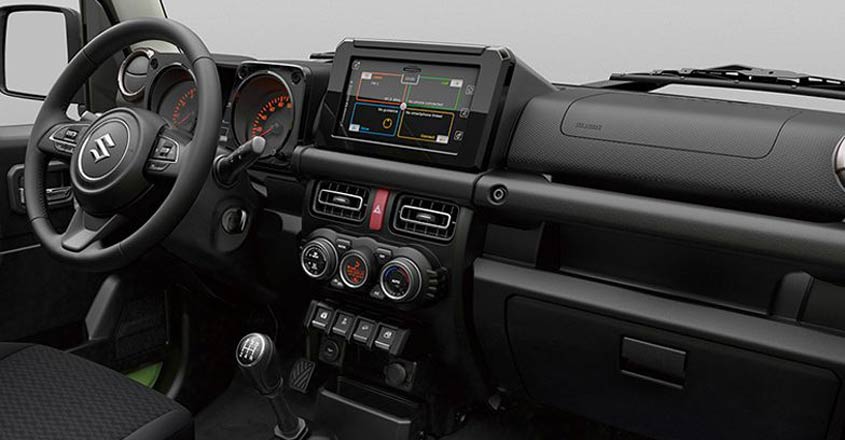 New kid
Apart from the cutting-edge four-wheel drive mechanism, Jimny has incorporated many elements from Suzuki Ignis, Baleno and Swift. The air vents and the touchscreen infotainment system seem to be similar to Ignis, while the automatic climate system, control switches and steering are straight lifts from Swift.
Safety features include hill hold, descent control, electronic stability programme, tire pressure monitoring system and six airbags. At 3,395 millimetre length, 1,475 millimetre breadth and 1,725 millimetre height, Jimny has a wheel base of 2,250 millimetres and ground clearance of 205 millimetre.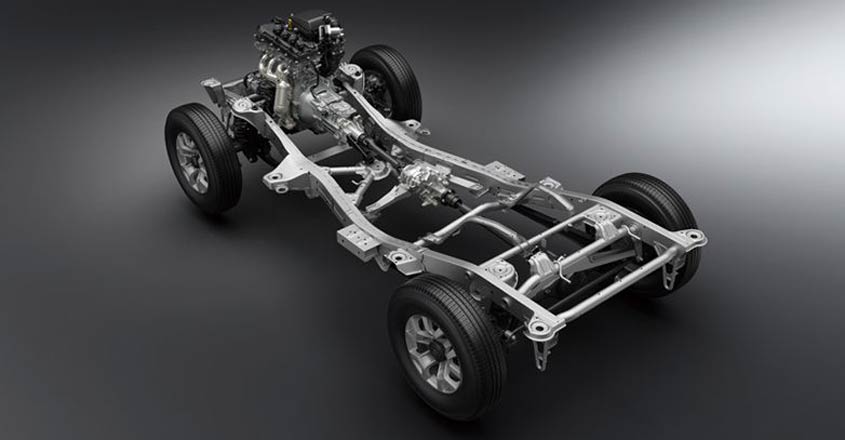 A different league
The Japanese offerings carry a 64 Bhp 658 cc three-cylinder petrol engine and a 100 Bhp 1.5-litre four-cylinder petrol engine. The company could introduce a diesel engine variant for the Indian market.
Jimny, however, cannot expect an unchallenged foray into India. Though nothing like that exists on Indian roads now, it can look forward to meeting its match in Jeep Renegade by the time it lands here eventually. Still Jimny has an advantage in terms of four-wheel drive.