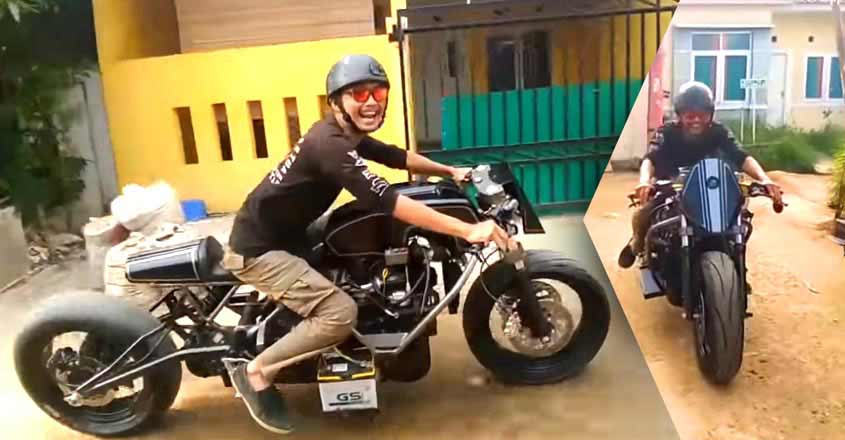 You might have seen several types of modifications but you would be awestruck if you see this - a bike fitted with an Innova engine. That too completely hand built. The modification wonder has not taken place here, but in Indonesia. The video of the modification has appeared on Bokor Custom YouTube channel. The video has not only become popular in Indonesia but among fans of modification across the world.
The modified motorcycle gets the Toyota Innova's petrol engine mounted longitudinally to the frame of the bike. This engine produces 137 bhp of power and 180 Nm of torque. The bike also gets the same six-speed automatic transmission that is available with Innova. It uses a bigger chassis in order to accommodate the larger engine. The transmission is fitted between the engine and the rear tyre. It is a cafe racer-styled bike that gets a single seat.
The bike has been specially designed to travel with the larger Innova engine. It gets an LED headlamp and LED taillamp. The wheelbase is three times the normal bikes. Disc brakes are present in the front and the engine gets an electric starter.