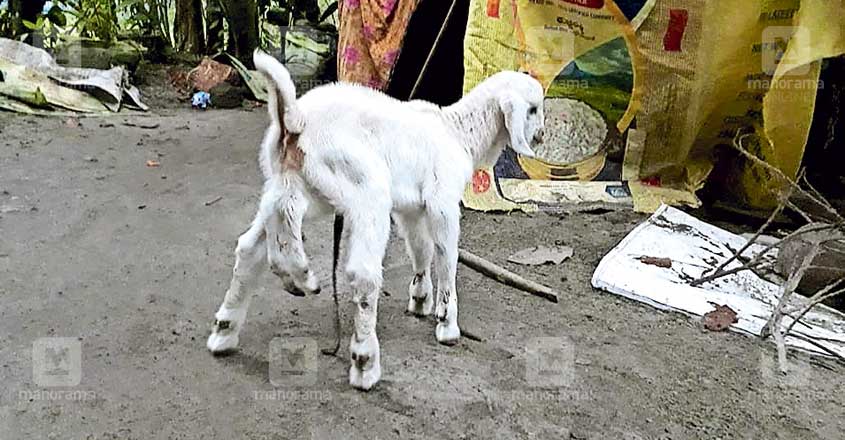 Poochakkal: Freak creatures freak us out! Abnormal births of both humans and animals are not rare and arouse scientific curiosity.
Several people, including students, have been making a beeline to Satheeshan's house at the seventh ward of Panavally Panchayat in Kerala's Alappuzha district. They are not here to see Satheeshan, but the newest inhabitant of the household - a six-legged goat that was born earlier this week.
The white lamb, with six legs, apparently does not have any other health issues, the family pointed out.
Satheeshan and his family have been breeding goats for long but they have never seen anything like this. The steady flow of visitors proves that the six-legged creature has been a novel sight even for the villagers.